International Big Band Directory

ibd
🔎 search for
Big Bands
▰
Musicians
▰
Venues
▰
Gigs
▰
MiscAds
▰
Forum
▰
FAQ
▰
BGY!
▰
Get Password
▰
Login
🔎
Swiss Jazz Orchestra
[Switzerland] Bern Bern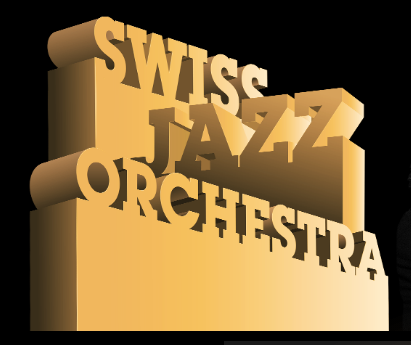 ProfessionalBigBand

Das Swiss Jazz Orchestra ist die meistbeschäftigte professionelle Big Band der Schweiz. Den Kern seiner Aktivitäten bildet eine wöchentliche Konzertserie im Bierhübeli Bern, die jeweils von Mitte Oktober bis Ende Mai läuft und etwa 30 Konzerte umfasst. Inklusive aller externen Engagements hat das SJO bereits über 650 Auftritte hinter sich. Daneben tritt das SJO mit Projekten verschiedenster Stilrichtungen auf, welche auf bisher 10 CDs dokumentiert sind. Für seine Verdienste wurde das SJO im Jahr 2010 mit dem grossen Kulturpreis der Burgergemeinde Bern ausgezeichnet. Das SJO hat mit international gefeierten Künstlern wie Joshua Redman, Peter Erskine, Mike Mainieri, Joey DiFrancesco, Paquito d'Rivera, Jeff Hamilton, John Clayton, Grégoire Maret, Anat Cohen, Alex Sipiagin, Chico Pinheiro, Torun Erisken, Claudio Roditi, Roberta Gambarini, Jerry Bergonzi, Jamie Cullum, den Jazz-Legenden Phil Woods und Buddy DeFranco, den Komponisten/Arrangeuren Jim McNeely, Bob Mintzer, Bert Joris, George Gruntz sowie nationalen Grössen wie Andy Scherrer, Franco Ambrosetti, Matthieu Michel, Nat Su, Domenic Landolf, Houry Dora Apartian, Michael Zisman oder Pepe Lienhard zusammengearbeitet.



🔎
Tokyo Big Band 東京ビッグバンド
[Japan] Tokyo Tokyo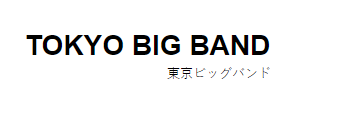 ProfessionalBigBand

TOKYO BIG BAND is a Tokyo-based 19-piece jazz ensemble that features prominent international musicians. Jonathan Katz directs, composes, arranges, and plays piano for the group, which he founded in 2008. The band's 1st album is scheduled for release in late 2018. TBB's library includes over 50 original arrangements of original compositions, jazz and popular standards, and most uniquely, Japanese children's, folk, and popular songs. Japanese people have sung these songs from childhood and enjoy hearing them reworked from a western jazz musician's perspective. Two French horns add a mellow roundness to our sound. TBB is a hit with first-time jazz listeners, who have come back again and again to augment our core audience. 世界中の文化・情報が集まる、巨大都市「TOKYO!!」 その東京で活躍する、世界各国出身のトップミュージシャンが集う 本物の大編成ビッグバンド、それが「TOKYO BIG BAND」です。 バンドマスターのジョナサン・カッツはニューヨーク出身の日本の心 を持つ天才ピアニスト。彼の紡ぎだすサウンドは「春の小川」「砂山」 「春がきた」「上を向いて歩こう」など日本を代表する楽曲をも 新たな生命を吹き込まれ生まれ変わる。 その サウンドに惚れ込んだ一流ミュージシャン達が真剣勝負で演奏 するコンサートは各地の学校コンサートで新旋風を巻き起こしている。



🔎
Swan Big Band
[Switzerland] Zürich Horgen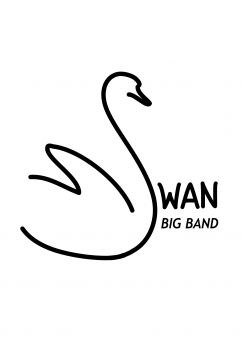 AmateurBigBand

Wie bei vielen andern Bigbands, stand zu Beginn auch bei der Swan Big Band die Musik der Altmeister wie Glenn Miller, Benny Goodman und Count Basie im Zentrum. Die vielseitige Formation würde dem Namen nicht gerecht, wenn sie auf die klassischen Swing-Nummern verzichten würde. Doch die Swan Big Band baut ihr Repertoire laufend aus. Das Orchester pflegt eine breite Stilpalette, die sich von südamerikanischen und traditionellen Tanzrhythmen über Funk bis zu Modern Classic erstreckt. Der bekannte Bandleader Erwin Lorant, ein langjähriges Mitglied des Pepe Lienhard Orchesters, leitet die Swan Big Band sehr erfolgreich seit mehr als zehn Jahren.



🔎
Jim Cutler Jazz Orchestra
[United States (USA)] Washington Seattle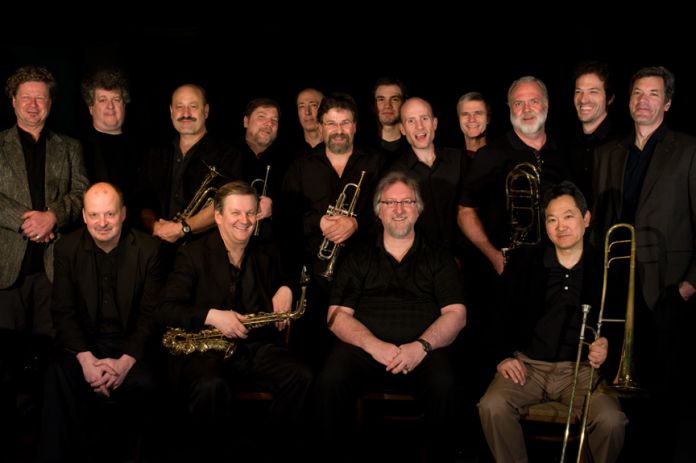 ProfessionalBigBand

In the tradition of the top jazz clubs around the world, the Jim Cutler Jazz Orchestra brings a house big band to the stage at Seattle's Tula's Restaurant and Jazz Club. Formed in January of 2004, the Jim Cutler Jazz Orchestra features top Northwest musicians performing music written by band members, Northwest composers, and classic material that isn't performed enough, including works by Gil Evans, The Stan Kenton Orchestra, Maynard Ferguson, and Buddy Rich. Since it's inception, over 300 different musicians have taken the bandstand, playing on average 45 Sundays a year, featuring guest artists such as Brian Lynch, Pete Olstad, and Seattle's very own Greta Matassa. Local composers that are featured on a regular basis include Jim Cutler, Daniel Barry, Robert Beasley, Matso Limtiaco and James DeJoie.



🔎
Córdoba Jazz Orchestra
[Argentina] Córdoba Córdoba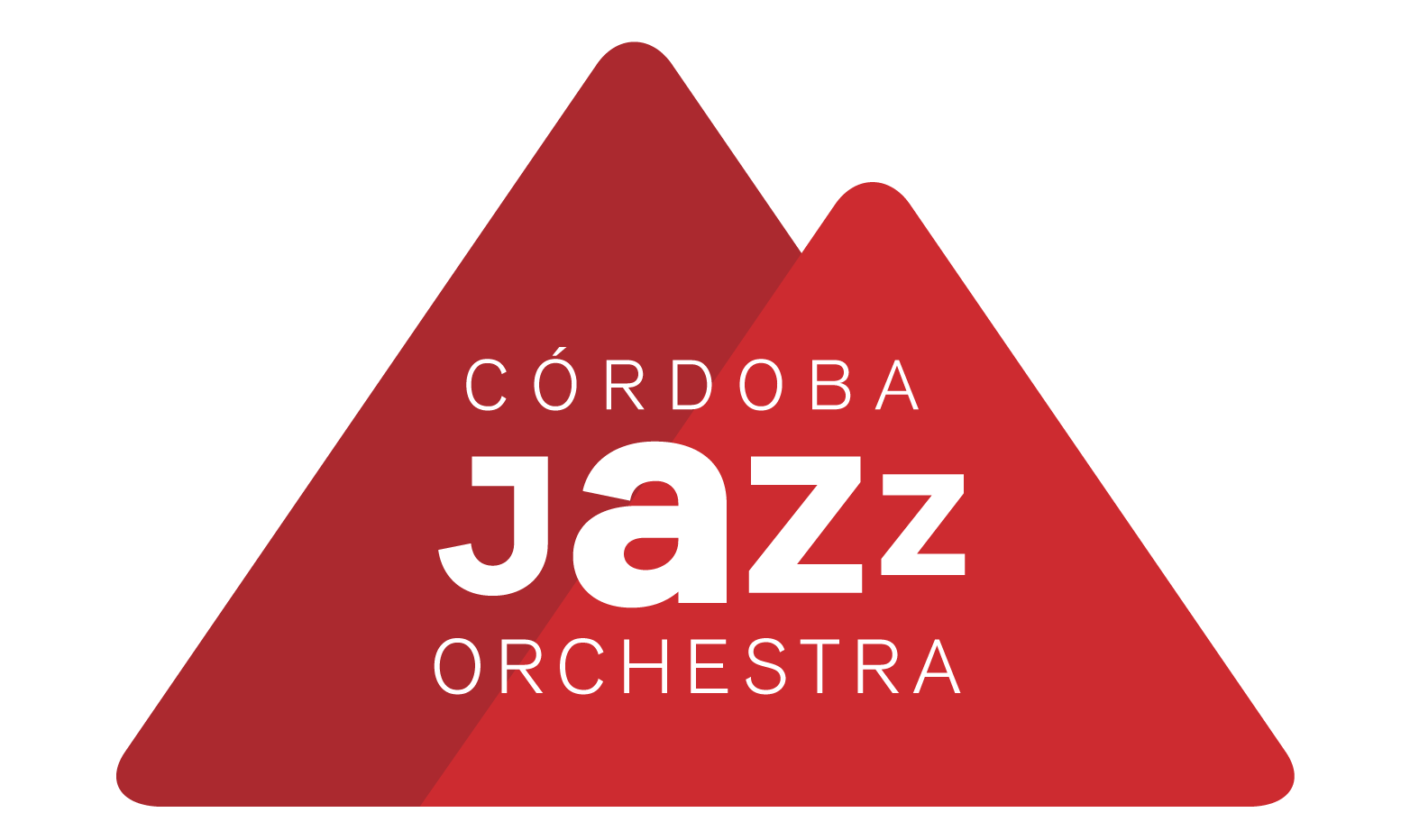 SemiProfBigBand

In 2006, drummers Steve Zenz (USA) and German Siman (ARG) propelled the project of playing jazz compositions with a Big Band, and thus created a new space for exchange for musicians of different backgrounds. Since 2015, the CJO is conducted by the saxophonist and composer Nicolás Ocampo, offering a repertoire of previously unheard music, writing original arrangements of pieces by major Cordoba-born jazz composers. This new music begins to define an identity in the sound of the band through the resignification of styles of jazz tradition, the combination with Argentine styles and the integration of Latin American percussion instruments. The first volume of this program of arrangements is part of the debut album: "Comechingonia", recorded in the main hall of the "Teatro del Libertador San Martin" and released in June 2017. The CJO on numerous occasions has called to participate in concerts to outstanding artists of the international scene as: Oscar Giunta, Sergio Wagner, Mariano Loiacono, Eduardo Elía, Julio Goytia, Pablo Motta, Julio Kobryn, Donald Harrison Jr (USA), John Stowell (USA), Pierre Bertrand (France), Christophe Lampidecchia (France), Tim Bell (USA), Lennie Foy (USA), Steve Zenz (USA), Nick Homes (England).



Is your Big Band listed?
▰
A:
Afghanistan
,
Albania
,
Algeria
,
Andorra
,
Angola
,
Antigua and Barbuda
,
Argentina
,
Armenia
,
Aruba
,
Australia
,
Austria
,
Azerbaijan
, ▰
B:
Bahamas
,
Bahrain
,
Bangladesh
,
Barbados
,
Belarus
,
Belgium
,
Belize
,
Benin
,
Bhutan
,
Bolivia
,
Bosnia and Herzegovina
,
Botswana
,
Brazil
,
Brunei
,
Bulgaria
,
Burkina Faso
,
Burma
,
Burundi
, ▰
C:
Cambodia
,
Cameroon
,
Canada
,
Cabo Verde
,
Central African Republic
,
Chad
,
Chile
,
China
,
Colombia
,
Comoros
,
Congo, Democratic Republic
,
Congo, Republic
,
Costa Rica
,
Cote d'Ivoire
,
Croatia
,
Cuba
,
Curacao
,
Cyprus
,
Czechia
, ▰
D:
Denmark
,
Djibouti
,
Dominica
,
Dominican Republic
, ▰
E:
East Timor
,
Ecuador
,
Egypt
,
El Salvador
,
Equatorial Guinea
,
Eritrea
,
Estonia
,
Ethiopia
, ▰
F:
Fiji
,
Finland
,
France
, ▰
G:
Gabon
,
Gambia
,
Georgia
,
Germany
,
Ghana
,
Greece
,
Grenada
,
Guatemala
,
Guinea
,
Guinea-Bissau
,
Guyana
, ▰
H:
Haiti
,
Holy See
,
Honduras
,
Hong Kong
,
Hungary
, ▰
I:
Iceland
,
India
,
Indonesia
,
Iran
,
Iraq
,
Ireland
,
Israel
,
Italy
, ▰
J:
Jamaica
,
Japan
,
Jordan
, ▰
K:
Kazakhstan
,
Kenya
,
Kiribati
,
Korea, North
,
Korea, South
,
Kosovo
,
Kuwait
,
Kyrgyzstan
, ▰
L:
Laos
,
Latvia
,
Lebanon
,
Lesotho
,
Liberia
,
Libya
,
Liechtenstein
,
Lithuania
,
Luxembourg
, ▰
M:
Macau
,
Macedonia
,
Madagascar
,
Malawi
,
Malaysia
,
Maldives
,
Mali
,
Malta
,
Marshall Islands
,
Mauritania
,
Mauritius
,
Mexico
,
Micronesia
,
Moldova
,
Monaco
,
Mongolia
,
Montenegro
,
Morocco
,
Mozambique
, ▰
N:
Namibia
,
Nauru
,
Nepal
,
Netherlands
,
New Zealand
,
Nicaragua
,
Niger
,
Nigeria
,
North Korea
,
Norway
, ▰
O:
Oman
, ▰
P:
Pakistan
,
Palau
,
Palestinian Territories
,
Panama
,
Papua New Guinea
,
Paraguay
,
Peru
,
Philippines
,
Poland
,
Portugal
, ▰
Q:
Qatar
, ▰
R:
Romania
,
Russia
,
Rwanda
, ▰
S:
Saint Kitts and Nevis
,
Saint Lucia
,
Saint Vincent and the Grenadines
,
Samoa
,
San Marino
,
Sao Tome and Principe
,
Saudi Arabia
,
Senegal
,
Serbia
,
Seychelles
,
Sierra Leone
,
Singapore
,
Sint Maarten
,
Slovakia
,
Slovenia
,
Solomon Islands
,
Somalia
,
South Africa
,
South Korea
,
South Sudan
,
Spain
,
Sri Lanka
,
Sudan
,
Suriname
,
Swaziland
,
Sweden
,
Switzerland
,
Syria
, ▰
T:
Taiwan
,
Tajikistan
,
Tanzania
,
Thailand
,
Timor-Leste
,
Togo
,
Tonga
,
Trinidad and Tobago
,
Tunisia
,
Turkey
,
Turkmenistan
,
Tuvalu
, ▰
U:
Uganda
,
Ukraine
,
United Arab Emirates
,
United Kingdom
,
United States (USA)
,
Uruguay
,
Uzbekistan
, ▰
V:
Vanuatu
,
Venezuela
,
Vietnam
, ▰
Y:
Yemen
, ▰
Z:
Zambia
,
Zimbabwe
Sitemap