International Big Band Directory

ibd
🔎 search for
Big Bands
▰
Musicians
▰
Venues
▰
Gigs
▰
MiscAds
▰
Forum
▰
FAQ
▰
Video!
▰
Get Password
▰
Login
🔎
Patchwork Jazz Orchestra
[United Kingdom] London London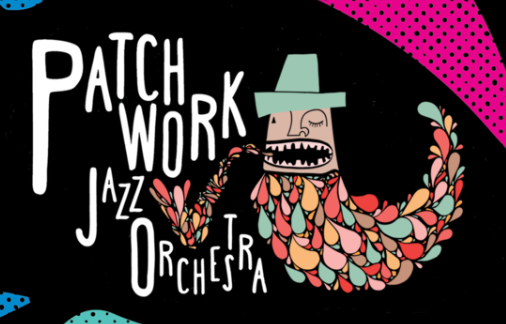 ProfessionalBigBand

The Patchwork Jazz Orchestra are a collective London based ensemble dedicated to championing big band music in a contemporary setting. Since its debut at the 2014 London Jazz Festival, the group has been turning heads with the sound of fresh original compositions written exclusively by its members, and have appeared at some of London's best known jazz venues from the 606 Club and the Vortex, to abroad at the La Mortella concert series in Ischia, Italy. In 2015 the orchestra won the Peter Whittingham Award, whcih funded their own pop-up night 'Patchwork', along with their debut album which they are set to record at the end of 2017.



🔎
Andrew Linham Jazz Orchestra
[United Kingdom] London London

ProfessionalBigBand

The Andrew Linham Jazz Orchestra is a contemporary big band playing the original music of leader and composer Andrew Linham. They premiered their first album 'Weapons of Mass Distraction' in 2017 having formed in 2014 for the performance of two suites of music 'The Linferno Suite' (2013) and 'Theme Music of Anarchic Animals' (2015). They annually perform a 'Christ-Mess Extravaganza' at The Vortex and are a hidden gem in the London Jazz scene. Featuring a wealth of young talent, this millenial big band enjoys pastiche and wacky humour led with irreverance celebrating the wealth of diversity of style in the history of jazz. Downbeat said of them "The cleverly titled Weapons of Mass Distraction firmly establishes the Andrew Linham Jazz Orchestra has a signification addition to today's big band scene and a group that deserves wider recognition at the international level." Ed Enright, Downbeat Review (Editor's Pick) December 2017



🔎
Moonlight Swing
[United States (USA)] Northern California Sacramento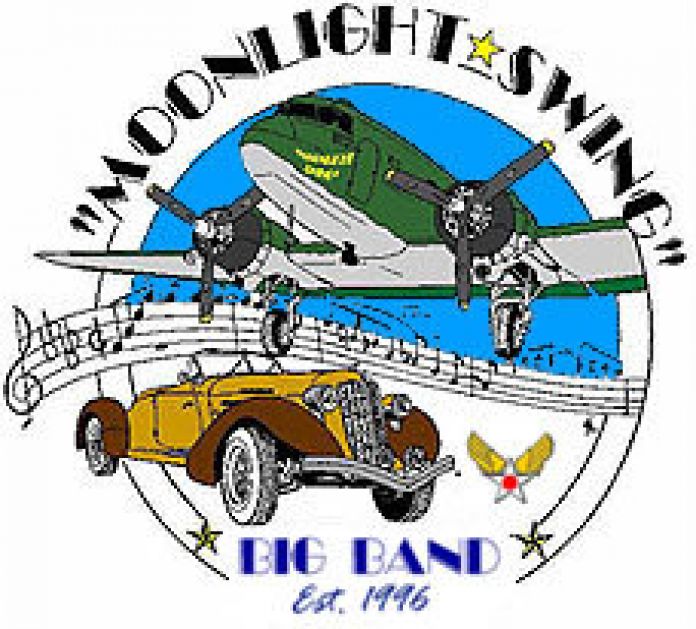 ProfessionalBigBand

The Moonlight Swing Living History Big Band was established in 1996 as a non-profit historical organization whose chartered mission is to keep the memory and music of Glenn Miller and the Great Big Band Era alive for all to enjoy. The majority of our charts have been arranged from either original 78s and V-discs from World War II, charts that have been donated from original artists or from our in house arrangers. The band is based in the Sacramento, California area. We have played a wide variety of venues since 1996, as intimate as a backyard wedding anniversary to as large as playing for the late Bob Hope at the Stockton Air Show in front of thousands of people. The band appears in World War II Army Air Corps uniforms or in 1940s style formal attire (white dinner jackets).



🔎
Backyard Big Band
[Netherlands] North Brabant Best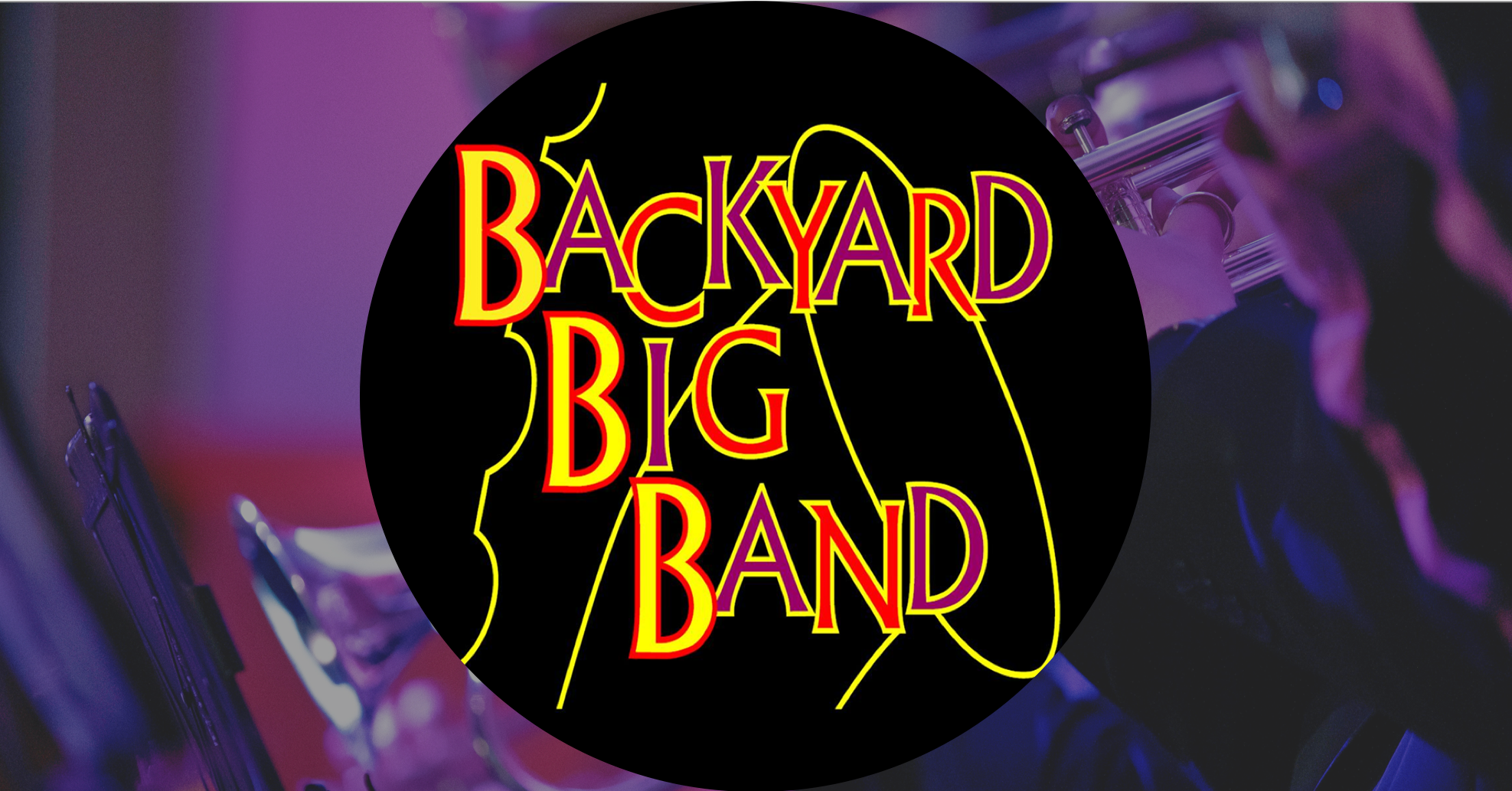 SemiProfBigBand

The Backyard Big Band comprises 22 high level amateur and semi-professional musicians drawn from the region of North Brabant in The Netherlands. With its home base in the town of Best, the band is well known for its varied and challenging contemporary instrumental and vocal repertoire while remaining accessible to a wide audience of listeners. Under the musical direction of professional trombonist, composer and arranger, Daan Morris, the Backyard Big Band enjoys a regular demand of engagements both as the main attraction and ensemble with contemporary solo guest professionals.



🔎
Kris Covlin And The Mighty Fraser Big Band
[Canada] British Columbia Vancouver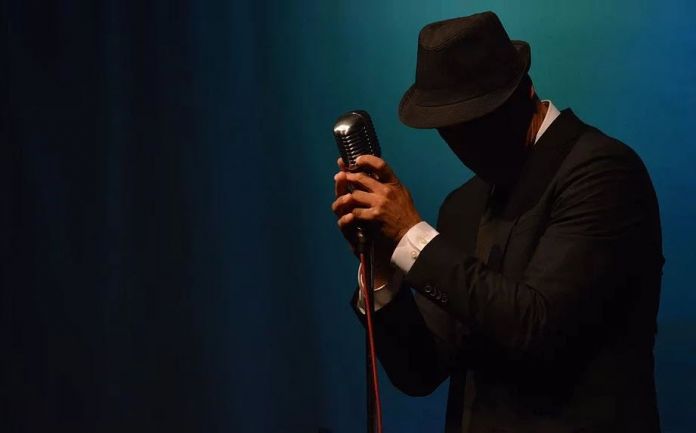 SemiProfBigBand

If It's that Rat Pack/ old Hollywood sound and feel you have been looking for, then Kris Covlin and the Mighty Fraser Big Band deliver classic standards from the 30s,40s and 50s. Frank Sinatra, Dean Martin, Bing, Nat 'King' Cole, Mel Tormé, Bobby Darin, Harry Connick Jr., Michael Buble, and so many more. Kris preserves the timing, swagger and traditional style that made these songs so irresistible. He performs this timeless material in a flexible variety of ensemble sizes suited for your event. From a 5-piece combo to complete 17-piece Big Band. Kris specializes in entertaining sophisticated clients and their guests with the perfect mix of fun and elegance. Weddings are one of his favorite events. He regularly performs at weddings and is recommended by event planners with discerning clients looking for the very best in Old Hollywood style talent. .Kris and the Mighty Fraser is also busy with corporate events and society functions. He is an expert emcee who keeps things both upbeat and organized. He will be happy to handle all of your special announcements, scheduled events and introductions. Please check us out on our website mightyfraserbigband.com CONTACT danmellor@shaw.ca



Is your Big Band listed?
▰
A:
Afghanistan
,
Albania
,
Algeria
,
Andorra
,
Angola
,
Antigua and Barbuda
,
Argentina
,
Armenia
,
Aruba
,
Australia
,
Austria
,
Azerbaijan
, ▰
B:
Bahamas
,
Bahrain
,
Bangladesh
,
Barbados
,
Belarus
,
Belgium
,
Belize
,
Benin
,
Bhutan
,
Bolivia
,
Bosnia and Herzegovina
,
Botswana
,
Brazil
,
Brunei
,
Bulgaria
,
Burkina Faso
,
Burma
,
Burundi
, ▰
C:
Cambodia
,
Cameroon
,
Canada
,
Cabo Verde
,
Central African Republic
,
Chad
,
Chile
,
China
,
Colombia
,
Comoros
,
Congo, Democratic Republic
,
Congo, Republic
,
Costa Rica
,
Cote d'Ivoire
,
Croatia
,
Cuba
,
Curacao
,
Cyprus
,
Czechia
, ▰
D:
Denmark
,
Djibouti
,
Dominica
,
Dominican Republic
, ▰
E:
East Timor
,
Ecuador
,
Egypt
,
El Salvador
,
Equatorial Guinea
,
Eritrea
,
Estonia
,
Ethiopia
, ▰
F:
Fiji
,
Finland
,
France
, ▰
G:
Gabon
,
Gambia
,
Georgia
,
Germany
,
Ghana
,
Greece
,
Grenada
,
Guatemala
,
Guinea
,
Guinea-Bissau
,
Guyana
, ▰
H:
Haiti
,
Holy See
,
Honduras
,
Hong Kong
,
Hungary
, ▰
I:
Iceland
,
India
,
Indonesia
,
Iran
,
Iraq
,
Ireland
,
Israel
,
Italy
, ▰
J:
Jamaica
,
Japan
,
Jordan
, ▰
K:
Kazakhstan
,
Kenya
,
Kiribati
,
Korea, North
,
Korea, South
,
Kosovo
,
Kuwait
,
Kyrgyzstan
, ▰
L:
Laos
,
Latvia
,
Lebanon
,
Lesotho
,
Liberia
,
Libya
,
Liechtenstein
,
Lithuania
,
Luxembourg
, ▰
M:
Macau
,
Macedonia
,
Madagascar
,
Malawi
,
Malaysia
,
Maldives
,
Mali
,
Malta
,
Marshall Islands
,
Mauritania
,
Mauritius
,
Mexico
,
Micronesia
,
Moldova
,
Monaco
,
Mongolia
,
Montenegro
,
Morocco
,
Mozambique
, ▰
N:
Namibia
,
Nauru
,
Nepal
,
Netherlands
,
New Zealand
,
Nicaragua
,
Niger
,
Nigeria
,
North Korea
,
Norway
, ▰
O:
Oman
, ▰
P:
Pakistan
,
Palau
,
Palestinian Territories
,
Panama
,
Papua New Guinea
,
Paraguay
,
Peru
,
Philippines
,
Poland
,
Portugal
, ▰
Q:
Qatar
, ▰
R:
Romania
,
Russia
,
Rwanda
, ▰
S:
Saint Kitts and Nevis
,
Saint Lucia
,
Saint Vincent and the Grenadines
,
Samoa
,
San Marino
,
Sao Tome and Principe
,
Saudi Arabia
,
Senegal
,
Serbia
,
Seychelles
,
Sierra Leone
,
Singapore
,
Sint Maarten
,
Slovakia
,
Slovenia
,
Solomon Islands
,
Somalia
,
South Africa
,
South Korea
,
South Sudan
,
Spain
,
Sri Lanka
,
Sudan
,
Suriname
,
Swaziland
,
Sweden
,
Switzerland
,
Syria
, ▰
T:
Taiwan
,
Tajikistan
,
Tanzania
,
Thailand
,
Timor-Leste
,
Togo
,
Tonga
,
Trinidad and Tobago
,
Tunisia
,
Turkey
,
Turkmenistan
,
Tuvalu
, ▰
U:
Uganda
,
Ukraine
,
United Arab Emirates
,
United Kingdom
,
United States (USA)
,
Uruguay
,
Uzbekistan
, ▰
V:
Vanuatu
,
Venezuela
,
Vietnam
, ▰
Y:
Yemen
, ▰
Z:
Zambia
,
Zimbabwe
Sitemap