International Big Band Directory

ibd
🔎 search for
Big Bands
▰
Musicians
▰
Venues
▰
Gigs
▰
MiscAds
▰
Forum
▰
FAQ
▰
Video!
▰
Get Password
▰
Login
🔎
Swan Big Band
[Switzerland] Zürich Horgen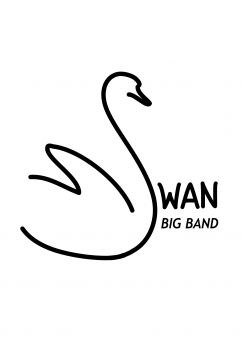 AmateurBigBand

Wie bei vielen andern Bigbands, stand zu Beginn auch bei der Swan Big Band die Musik der Altmeister wie Glenn Miller, Benny Goodman und Count Basie im Zentrum. Die vielseitige Formation würde dem Namen nicht gerecht, wenn sie auf die klassischen Swing-Nummern verzichten würde. Doch die Swan Big Band baut ihr Repertoire laufend aus. Das Orchester pflegt eine breite Stilpalette, die sich von südamerikanischen und traditionellen Tanzrhythmen über Funk bis zu Modern Classic erstreckt. Der bekannte Bandleader Erwin Lorant, ein langjähriges Mitglied des Pepe Lienhard Orchesters, leitet die Swan Big Band sehr erfolgreich seit mehr als zehn Jahren.



🔎
TU Big Band e.V.
[Germany] Sachsen Dresden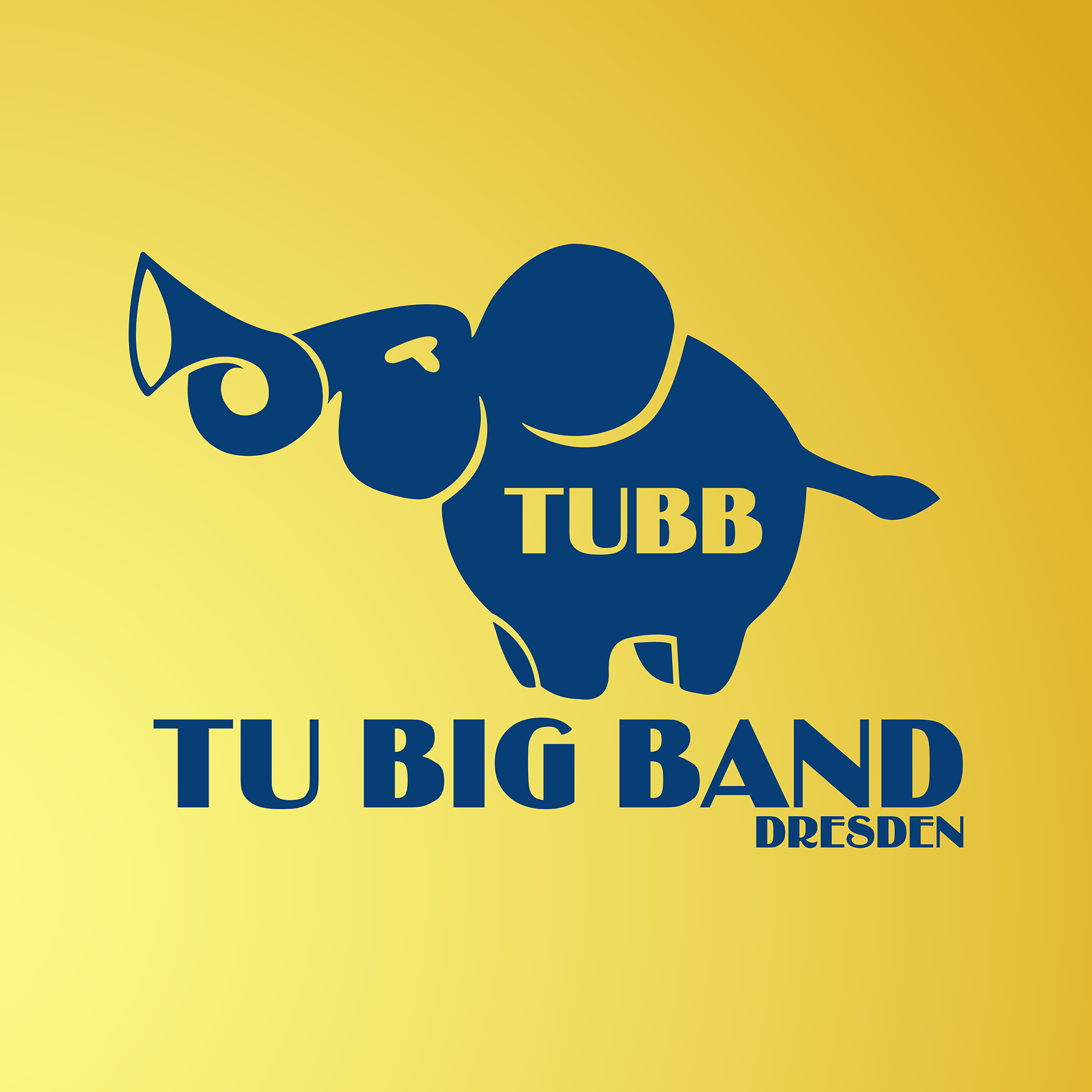 AmateurBigBand

Latin, Jazz und Funk im fetten Big-Band-Sound, swingende Standards aus den 30er und 40er Jahren sowie klangvolle Balladen und flotte Tänze zeichnen die musikalische Vielfalt der TU Big Band Dresden aus. Als studentisches Jazz-Orchester begeistern etwa 30 junge und junggebliebene Musiker unter wechselnder Leitung von Bertram Liskowsky und Mathis Nicolaus das Publikum in Konzertsälen, auf Stadtfesten und in Studentenclubs. Im Jahr 1968 als TU Blasorchester gegründet, tragen noch heute ein Klarinetten- und Flötensatz neben der klassischen Besetzung zum einzigartigen und unverwechselbaren Klang der Big Band bei. Mit gesanglicher Unterstützung schlagen wir einen facettenreichen Bogen von flotten Klassikern wie "The Lady Is a Tramp" bis zu stilvollen Balladen von Roger Cicero. Mit unserem Programm traten wir zuletzt auch auf der HanseSail in Rostock und dem Dixieland Festival Dresden auf. Wir, die TU Big Band Dresden, bieten lebhafte Unterhaltung für jeden Anlass mit unserem vielfältigen Repertoire.



🔎
RODGER FOX BIG BAND
[New Zealand] Wellington Wellington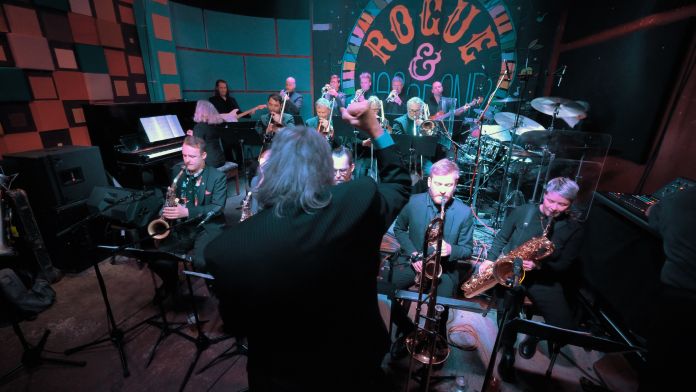 ProfessionalBigBand
RODGER FOX BIG BAND New Zealand's foremost Jazz Trombonist, Big Band Leader, Jazz Educator, Arranger, Producer and Senior Lecturer at The New Zealand School of Music 2003 made an Officer of the New Zealand Order of Merit (ONZM) for services to Music 2005 honoured by Massey University with an Honorary Doctorate of Music. Performance History The band has performed in concert with some of the biggest names in the business, from the jazz and entertainment world, including Steve Gadd, Michael Brecker, James Carter, Bill Reichenbach, Bob Sheppard, Diane Schuur, Eric Marienthal, Steve Smith, Dee Dee Bridgewater, Robben Ford, Dick Oatts, Alan Broadbent, Francisco Torres David Clayton-Thomas, Denise Perrier, Gregg Bissonette, John Fedchock, Louie Bellson, Clay Jenkins, Jon Papenbrook, Gary Grant, Alan Broadbent, Allen Vizzutti, Jim Pugh, Irv Wagner, The University of Oklahoma Trombone Ensemble, Tom Warrington, Joe LaBarbera, Larry Koonse, Chuck Findley, Charlie Musselwhite, Chris Cain, Randy Crawford, Bobby Shew, Lanny Morgan, Bruce Paulson, Arturo Sandoval, Joe Williams, The Four Tops – Temptations, Gary Grant, Jon Papenbrook, Bill Cunliffe, Holly Hofmann, Kevin Mahogany to name but a few. Six times Winner of the New Zealand Jazz recording of the year in 1981, 2000, 2004. 2006, 2009 and 2011 Finalists 1984, 2005, 2008, 2015 QUOTE Contact: Rodger Fox Email rdfoxtrombone@gmail.com Mobile 0211433526
www.rodgerfoxbigband.com
🔎
Jason Boon Bigband
[Switzerland] Zürich Kloten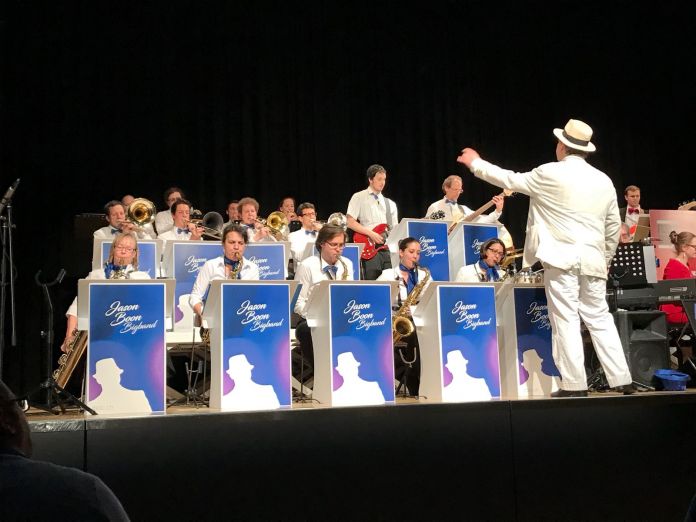 SemiProfBigBand

Die Jason Boon Big Band besteht aus zwanzig ambitionierten Amateur- und Berufsmusikern. Wir spielen ein breites, sowie anspruchsvolles Repertoire aus der Welt der Jazz-, Funk- und Popmusik. Gerne umrahmen wir Ihren geplanten Event musikalisch. Die Jason Boon Big Band entstand im Jahr 2005 aus einem Musical Projekt. Gegründet wurde die Band von Martin Schacher, welcher bis 2015 die Band leitete. Seit Ihrer Gründung entwickelte sich die Jason Boon Big Band stetig weiter und konnte in Ihrer Geschichte einige Highlights realisieren. Seit Ende 2015 spielen wir unter der musikalischen Leitung von Stefan Mens. Stefan Mens ist Gitarrist und spielte gelegentlich als Aushilfe bei uns, bevor er sich Ende 2015 entschied, die musikalische Leitung der Jason Boon Big Band zu übernehmen.



🔎
The Lancer Band
[Australia] New South Wales Sydney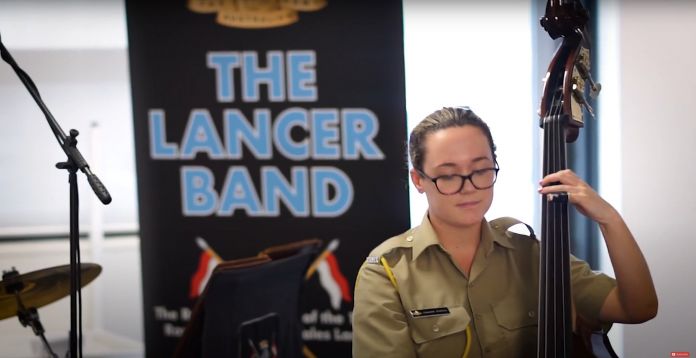 ProfessionalBigBand

The Lancer Band is a big band of the Australian Army and has been serving continuously since 1891. The band is made up of members of the Australian Army Reserve who are soldiers and musicians. The Lancer Band works primarily as a big band but also performs as a smaller jazz ensemble, a rock/party band, and a marching band for Army ceremonial taskings. The band originally started as a horse-mounted brass band as part of its regiment, the Royal New South Wales Lancers, a Light Horse or cavalry regiment. Band members have deployed on international and domestic operational service duties, both as a band and in individual soldier capacities. The Lancer Band now has a significant social media profile where it continues its mission to promote the image of the regiment and the Australian Army through music and community engagement.



Is your Big Band listed?
▰
A:
Afghanistan
,
Albania
,
Algeria
,
Andorra
,
Angola
,
Antigua and Barbuda
,
Argentina
,
Armenia
,
Aruba
,
Australia
,
Austria
,
Azerbaijan
, ▰
B:
Bahamas
,
Bahrain
,
Bangladesh
,
Barbados
,
Belarus
,
Belgium
,
Belize
,
Benin
,
Bhutan
,
Bolivia
,
Bosnia and Herzegovina
,
Botswana
,
Brazil
,
Brunei
,
Bulgaria
,
Burkina Faso
,
Burma
,
Burundi
, ▰
C:
Cambodia
,
Cameroon
,
Canada
,
Cabo Verde
,
Central African Republic
,
Chad
,
Chile
,
China
,
Colombia
,
Comoros
,
Congo, Democratic Republic
,
Congo, Republic
,
Costa Rica
,
Cote d'Ivoire
,
Croatia
,
Cuba
,
Curacao
,
Cyprus
,
Czechia
, ▰
D:
Denmark
,
Djibouti
,
Dominica
,
Dominican Republic
, ▰
E:
East Timor
,
Ecuador
,
Egypt
,
El Salvador
,
Equatorial Guinea
,
Eritrea
,
Estonia
,
Ethiopia
, ▰
F:
Fiji
,
Finland
,
France
, ▰
G:
Gabon
,
Gambia
,
Georgia
,
Germany
,
Ghana
,
Greece
,
Grenada
,
Guatemala
,
Guinea
,
Guinea-Bissau
,
Guyana
, ▰
H:
Haiti
,
Holy See
,
Honduras
,
Hong Kong
,
Hungary
, ▰
I:
Iceland
,
India
,
Indonesia
,
Iran
,
Iraq
,
Ireland
,
Israel
,
Italy
, ▰
J:
Jamaica
,
Japan
,
Jordan
, ▰
K:
Kazakhstan
,
Kenya
,
Kiribati
,
Korea, North
,
Korea, South
,
Kosovo
,
Kuwait
,
Kyrgyzstan
, ▰
L:
Laos
,
Latvia
,
Lebanon
,
Lesotho
,
Liberia
,
Libya
,
Liechtenstein
,
Lithuania
,
Luxembourg
, ▰
M:
Macau
,
Macedonia
,
Madagascar
,
Malawi
,
Malaysia
,
Maldives
,
Mali
,
Malta
,
Marshall Islands
,
Mauritania
,
Mauritius
,
Mexico
,
Micronesia
,
Moldova
,
Monaco
,
Mongolia
,
Montenegro
,
Morocco
,
Mozambique
, ▰
N:
Namibia
,
Nauru
,
Nepal
,
Netherlands
,
New Zealand
,
Nicaragua
,
Niger
,
Nigeria
,
North Korea
,
Norway
, ▰
O:
Oman
, ▰
P:
Pakistan
,
Palau
,
Palestinian Territories
,
Panama
,
Papua New Guinea
,
Paraguay
,
Peru
,
Philippines
,
Poland
,
Portugal
, ▰
Q:
Qatar
, ▰
R:
Romania
,
Russia
,
Rwanda
, ▰
S:
Saint Kitts and Nevis
,
Saint Lucia
,
Saint Vincent and the Grenadines
,
Samoa
,
San Marino
,
Sao Tome and Principe
,
Saudi Arabia
,
Senegal
,
Serbia
,
Seychelles
,
Sierra Leone
,
Singapore
,
Sint Maarten
,
Slovakia
,
Slovenia
,
Solomon Islands
,
Somalia
,
South Africa
,
South Korea
,
South Sudan
,
Spain
,
Sri Lanka
,
Sudan
,
Suriname
,
Swaziland
,
Sweden
,
Switzerland
,
Syria
, ▰
T:
Taiwan
,
Tajikistan
,
Tanzania
,
Thailand
,
Timor-Leste
,
Togo
,
Tonga
,
Trinidad and Tobago
,
Tunisia
,
Turkey
,
Turkmenistan
,
Tuvalu
, ▰
U:
Uganda
,
Ukraine
,
United Arab Emirates
,
United Kingdom
,
United States (USA)
,
Uruguay
,
Uzbekistan
, ▰
V:
Vanuatu
,
Venezuela
,
Vietnam
, ▰
Y:
Yemen
, ▰
Z:
Zambia
,
Zimbabwe
Sitemap