International Big Band Directory

ibd
🔎 search for
Big Bands
▰
Musicians
▰
Venues
▰
Gigs
▰
MiscAds
▰
Forum
▰
FAQ
▰
Video!
▰
Get Password
▰
Login
🔎
Jon Ritchie & That Swing Sensation
[United Kingdom] Scotland Glasgow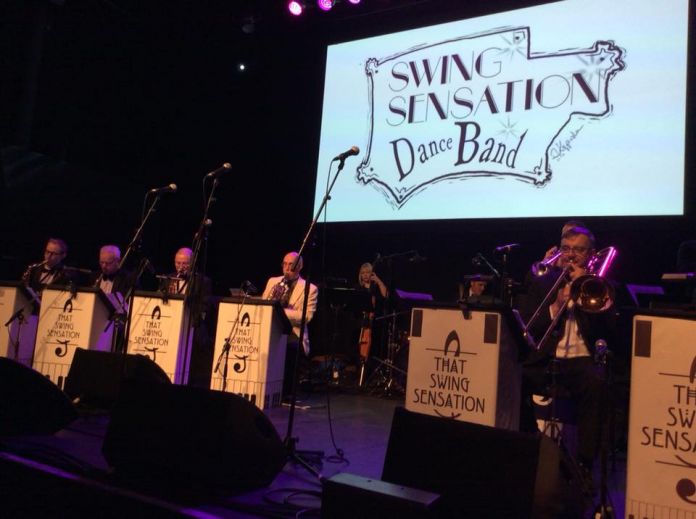 SemiProfBigBand

Since its formation in 2008, Jon Ritchie and That Swing Sensation has focussed on some of the greatest dance and big band music from the golden age of swing. Appearances on TV and radio, festivals and functions as well as sell-out shows at the Edinburgh Fringe and an appearance in The Guinness Book of World Records has made the band Scotland's Record breaking Big Band



🔎
Lucerne Jazz Orchestra
[Switzerland] Luzern Luzern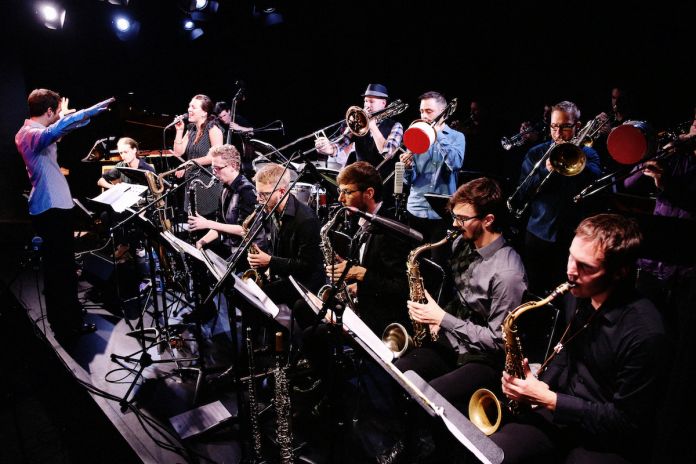 ProfessionalBigBand

Das Lucerne Jazz Orchestra bestand 2007-2017 unter der Leitung von David Grottschreiber und hatte sich mit einem innovativen Konzept einen Namen als eines der interessantesten europäischen Jazzorchester gemacht. An unzähligen Konzerten im In- und Ausland präsentierte das Ensemble regelmässig neue Musik von jungen Komponisten aus ganz Europa und ihr sein Schaffen ist auf mehreren Tonträgern dokumentiert. Während die grosse Eigenheit des LJO in den herausragenden Fähigkeiten aller Mitglieder als eigenständige Solisten und Komponisten lag, erweiterte es darüber hinaus regelmässig seinen Horizont durch die Zusammenarbeit mit namhaften Jazzkomponisten und –Solisten und scheute es nicht, sich auf neues Terrain zu begeben. So resultierte die Zusammenarbeit mit dem Saxophonisten und Komponisten Oliver Leicht in einem Programm für Jazzorchester, Tanz und Elektronik («Five Movements to hear and see»), und zusammen mit dem Klarinettisten und Komponisten Claudio Puntin wurde die vielbeachtete CD «Berge versetzen» aufgenommen. Des Weiteren waren Dave Douglas, Nils Wogram, Hayden Chisholm, Ed Partyka, Ohad Talmor, Niels Klein, Henning Sieverts, Reinhold Schmölzer, Gerd Hermann Ortler und Stefan Schultze zu Gast. Die Stadt und der Kanton Luzern würdigten das Schaffen des Lucerne Jazz Orchestra 2013 bereits zum zweiten Male mit einem Werkbeitrag.



🔎
Brussels Jazz Orchestra
[Belgium] Brussels Brussels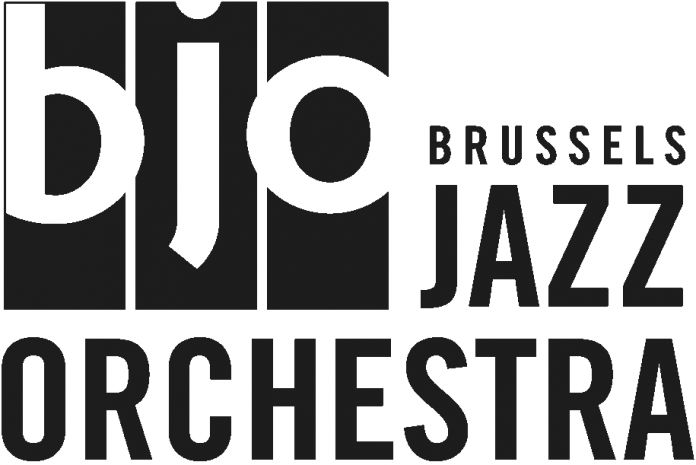 ProfessionalBigBand

It might be unexpected but the Brussels Jazz Orchestra (BJO) is not the kind of jazz orchestra that sticks to standards. We prefer to achieve the highest level by composing original music, creating unique arrangements and playing inventively as well as passionately. In fact, it really is jazz with a dynamic orchestral sound, with a classic strength in which each musician is also a brilliant soloist. Call it an 'orchestrated passion for jazz' that incites BJO to create world-class music. Brussels Jazz Orchestra was founded in 1993 and works under the artistic direction of Frank Vaganée. The orchestra has enjoyed the recognition and support of the Flemish government since 1999. The Brussels Jazz Orchestra makes jazz ensemble music of the highest quality, with full artistic integrity, in all its diversity and for the broadest of (inter)national audiences.



🔎
Zurich Jazz Orchestra
[Switzerland] Zürich Zürich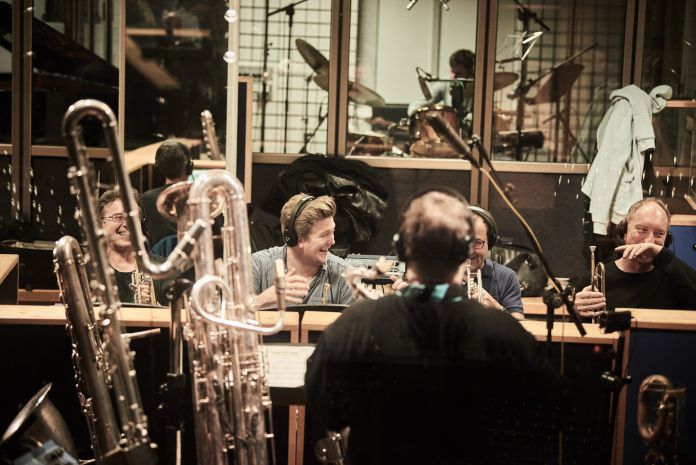 ProfessionalBigBand

Im Zurich Jazz Orchestra treffen sich 18 Musiker, welche sich in der Schweiz längst "Gehör verschafft" haben, zu regelmässiger, intensiver Probearbeit. Konzerte auf höchstem Niveau, unterschiedliche Programme von Mainstream bis zu heutigem orchestralem Big Band-Sound und mitreissenden Improvisationen der Solisten können nur so gewährleistet werden. Präzise und trotzdem entspannt, mit Druck und gleichwohl dynamisch swingt die Band fast unschweizerisch explosiv. Jazz, wie ihn eben nur ein grosses Orchester erzeugen kann. Die 2018 erschienene CD "Three Pictures" erhielt vom Online-Magazin "All About Jazz" das Prädikat "best big band album of the year" (Dan McClenaghan's Best Releases Of 2018).



🔎
Christian McBride Big Band
[United States (USA)] New York New York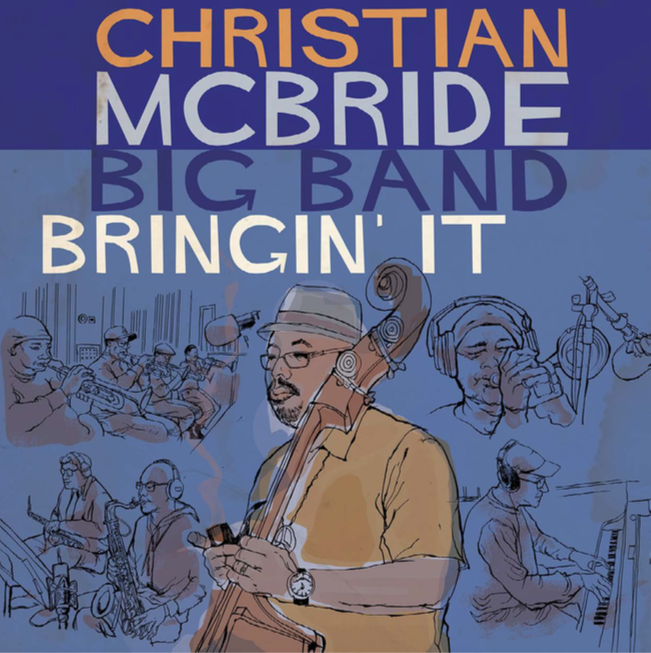 ProfessionalBigBand

The Christian McBride Big Band is a 17-piece, twenty-first century, big band whose debut album The Good Feeling received the Grammy Award for Best Large Jazz Ensemble Album in 2012. The group, along with the Roy Hargrove Big Band and the Mingus Big Band have swung the pendulum back that pulled small ensemble African-American Jazz into white mainstream popular music during what was dubbed the "Big Band Era" or Swing Era of the mid 1930s to the late mid-1940s, creating a new big-band sound that fuses traditional Big Band long-form compositions with more modern post-Bop sound.[1][2] The band has performed at clubs in New York, where most of the musicians are based, and at major festivals like the Playboy Jazz Festival in Los Angeles or the James Moody Festival in Newark.



Is your Big Band listed?
▰
A:
Afghanistan
,
Albania
,
Algeria
,
Andorra
,
Angola
,
Antigua and Barbuda
,
Argentina
,
Armenia
,
Aruba
,
Australia
,
Austria
,
Azerbaijan
, ▰
B:
Bahamas
,
Bahrain
,
Bangladesh
,
Barbados
,
Belarus
,
Belgium
,
Belize
,
Benin
,
Bhutan
,
Bolivia
,
Bosnia and Herzegovina
,
Botswana
,
Brazil
,
Brunei
,
Bulgaria
,
Burkina Faso
,
Burma
,
Burundi
, ▰
C:
Cambodia
,
Cameroon
,
Canada
,
Cabo Verde
,
Central African Republic
,
Chad
,
Chile
,
China
,
Colombia
,
Comoros
,
Congo, Democratic Republic
,
Congo, Republic
,
Costa Rica
,
Cote d'Ivoire
,
Croatia
,
Cuba
,
Curacao
,
Cyprus
,
Czechia
, ▰
D:
Denmark
,
Djibouti
,
Dominica
,
Dominican Republic
, ▰
E:
East Timor
,
Ecuador
,
Egypt
,
El Salvador
,
Equatorial Guinea
,
Eritrea
,
Estonia
,
Ethiopia
, ▰
F:
Fiji
,
Finland
,
France
, ▰
G:
Gabon
,
Gambia
,
Georgia
,
Germany
,
Ghana
,
Greece
,
Grenada
,
Guatemala
,
Guinea
,
Guinea-Bissau
,
Guyana
, ▰
H:
Haiti
,
Holy See
,
Honduras
,
Hong Kong
,
Hungary
, ▰
I:
Iceland
,
India
,
Indonesia
,
Iran
,
Iraq
,
Ireland
,
Israel
,
Italy
, ▰
J:
Jamaica
,
Japan
,
Jordan
, ▰
K:
Kazakhstan
,
Kenya
,
Kiribati
,
Korea, North
,
Korea, South
,
Kosovo
,
Kuwait
,
Kyrgyzstan
, ▰
L:
Laos
,
Latvia
,
Lebanon
,
Lesotho
,
Liberia
,
Libya
,
Liechtenstein
,
Lithuania
,
Luxembourg
, ▰
M:
Macau
,
Macedonia
,
Madagascar
,
Malawi
,
Malaysia
,
Maldives
,
Mali
,
Malta
,
Marshall Islands
,
Mauritania
,
Mauritius
,
Mexico
,
Micronesia
,
Moldova
,
Monaco
,
Mongolia
,
Montenegro
,
Morocco
,
Mozambique
, ▰
N:
Namibia
,
Nauru
,
Nepal
,
Netherlands
,
New Zealand
,
Nicaragua
,
Niger
,
Nigeria
,
North Korea
,
Norway
, ▰
O:
Oman
, ▰
P:
Pakistan
,
Palau
,
Palestinian Territories
,
Panama
,
Papua New Guinea
,
Paraguay
,
Peru
,
Philippines
,
Poland
,
Portugal
, ▰
Q:
Qatar
, ▰
R:
Romania
,
Russia
,
Rwanda
, ▰
S:
Saint Kitts and Nevis
,
Saint Lucia
,
Saint Vincent and the Grenadines
,
Samoa
,
San Marino
,
Sao Tome and Principe
,
Saudi Arabia
,
Senegal
,
Serbia
,
Seychelles
,
Sierra Leone
,
Singapore
,
Sint Maarten
,
Slovakia
,
Slovenia
,
Solomon Islands
,
Somalia
,
South Africa
,
South Korea
,
South Sudan
,
Spain
,
Sri Lanka
,
Sudan
,
Suriname
,
Swaziland
,
Sweden
,
Switzerland
,
Syria
, ▰
T:
Taiwan
,
Tajikistan
,
Tanzania
,
Thailand
,
Timor-Leste
,
Togo
,
Tonga
,
Trinidad and Tobago
,
Tunisia
,
Turkey
,
Turkmenistan
,
Tuvalu
, ▰
U:
Uganda
,
Ukraine
,
United Arab Emirates
,
United Kingdom
,
United States (USA)
,
Uruguay
,
Uzbekistan
, ▰
V:
Vanuatu
,
Venezuela
,
Vietnam
, ▰
Y:
Yemen
, ▰
Z:
Zambia
,
Zimbabwe
Sitemap