International Big Band Directory

ibd
🔎 search for
Big Bands
▰
Musicians
▰
Venues
▰
Gigs
▰
MiscAds
▰
Forum
▰
FAQ
▰
Video!
▰
Get Password
▰
Login
🔎
The Lancer Band
[Australia] New South Wales Sydney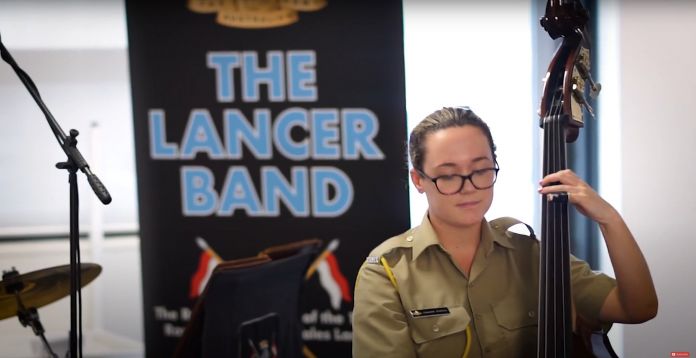 ProfessionalBigBand

The Lancer Band is a big band of the Australian Army and has been serving continuously since 1891. The band is made up of members of the Australian Army Reserve who are soldiers and musicians. The Lancer Band works primarily as a big band but also performs as a smaller jazz ensemble, a rock/party band, and a marching band for Army ceremonial taskings. The band originally started as a horse-mounted brass band as part of its regiment, the Royal New South Wales Lancers, a Light Horse or cavalry regiment. Band members have deployed on international and domestic operational service duties, both as a band and in individual soldier capacities. The Lancer Band now has a significant social media profile where it continues its mission to promote the image of the regiment and the Australian Army through music and community engagement.



🔎
Midnight Blue Jazz Society
[Canada] Alberta Calgary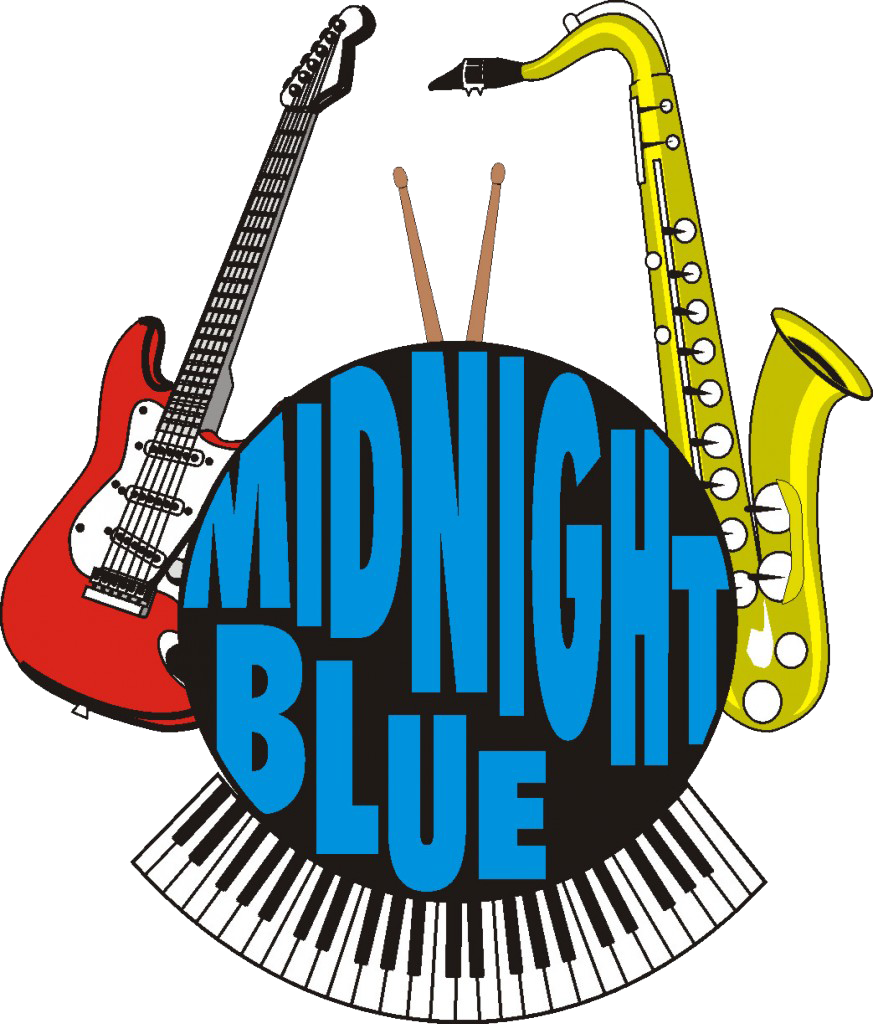 AmateurBigBand

Midnight Blue Jazz Society is a traditional big band with 17 musicians and a director. We are based in Calgary, Alberta and our repertoire spans a wide variety of styles- swing, jazz, blues, Latin, funk, classic rock - whatever fits the occasion. We play at business/community parties and public events. We are a not for profit organization which is funded by and for its members. It's growth and success depends on member support and participation. Our Society includes the members, the Board and Artistic Director. Midnight Blue Jazz Society strives to provide a learning and teaching process, top quality music education to maintain a standard of excellence, peer encouragement in a supportive environment and the opportunity to perform in public.



🔎
Thilo Wolf Big Band
[Germany] Bavaria Fürth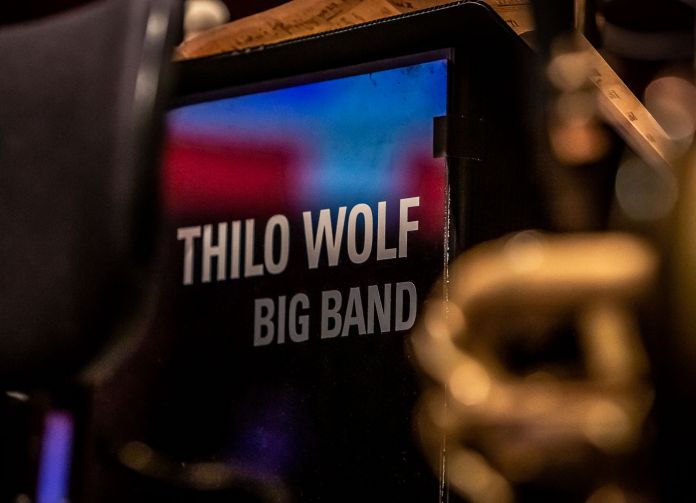 ProfessionalBigBand

Thilo Wolf Big Band, founded by Thilo Wolf, is one of Germany's leading Big Bands for over 25 years and was inducted into the "Big Band Hall Of Fame" (USA) in 2007. The Bayerische Rundfunk was the birthplace of the band and they immediately got their own TV show lasting several years ("SWING IT"). Countless TV programs for BR television, ARD, ZDF and 3SAT followed The orchestra has already worked with numerous international artists, including the big band heroes Max Greger, Paul Kuhn and Ray Anthony as well as numerous Grammy Award winners such as Paul Anka, Diane Schuur and New York Voices up to the current German-speaking top acts such as Till Brönner or Max Mutzke. The big band is not only represented as a television orchestra in various broadcasters, but is still involved in various cross-border projects to this day. Over 30 studio albums have also been created.



🔎
Strictly Smokin' Big Band
[United Kingdom] North East Newcastle-upon-Tyne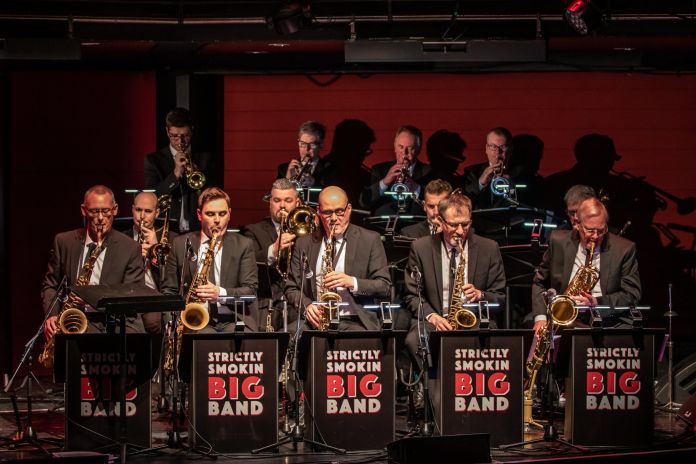 SemiProfBigBand

Based in Newcastle-upon-Tyne and performing across the UK.



🔎
Patchwork Jazz Orchestra
[United Kingdom] London London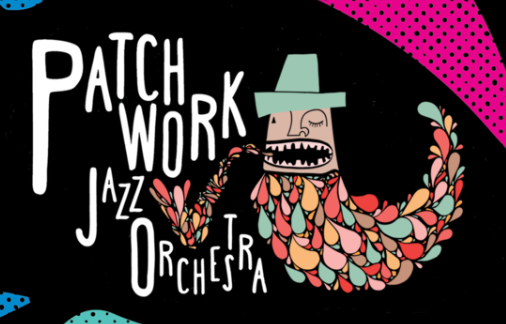 ProfessionalBigBand

The Patchwork Jazz Orchestra are a collective London based ensemble dedicated to championing big band music in a contemporary setting. Since its debut at the 2014 London Jazz Festival, the group has been turning heads with the sound of fresh original compositions written exclusively by its members, and have appeared at some of London's best known jazz venues from the 606 Club and the Vortex, to abroad at the La Mortella concert series in Ischia, Italy. In 2015 the orchestra won the Peter Whittingham Award, whcih funded their own pop-up night 'Patchwork', along with their debut album which they are set to record at the end of 2017.



Is your Big Band listed?
▰
A:
Afghanistan
,
Albania
,
Algeria
,
Andorra
,
Angola
,
Antigua and Barbuda
,
Argentina
,
Armenia
,
Aruba
,
Australia
,
Austria
,
Azerbaijan
, ▰
B:
Bahamas
,
Bahrain
,
Bangladesh
,
Barbados
,
Belarus
,
Belgium
,
Belize
,
Benin
,
Bhutan
,
Bolivia
,
Bosnia and Herzegovina
,
Botswana
,
Brazil
,
Brunei
,
Bulgaria
,
Burkina Faso
,
Burma
,
Burundi
, ▰
C:
Cambodia
,
Cameroon
,
Canada
,
Cabo Verde
,
Central African Republic
,
Chad
,
Chile
,
China
,
Colombia
,
Comoros
,
Congo, Democratic Republic
,
Congo, Republic
,
Costa Rica
,
Cote d'Ivoire
,
Croatia
,
Cuba
,
Curacao
,
Cyprus
,
Czechia
, ▰
D:
Denmark
,
Djibouti
,
Dominica
,
Dominican Republic
, ▰
E:
East Timor
,
Ecuador
,
Egypt
,
El Salvador
,
Equatorial Guinea
,
Eritrea
,
Estonia
,
Ethiopia
, ▰
F:
Fiji
,
Finland
,
France
, ▰
G:
Gabon
,
Gambia
,
Georgia
,
Germany
,
Ghana
,
Greece
,
Grenada
,
Guatemala
,
Guinea
,
Guinea-Bissau
,
Guyana
, ▰
H:
Haiti
,
Holy See
,
Honduras
,
Hong Kong
,
Hungary
, ▰
I:
Iceland
,
India
,
Indonesia
,
Iran
,
Iraq
,
Ireland
,
Israel
,
Italy
, ▰
J:
Jamaica
,
Japan
,
Jordan
, ▰
K:
Kazakhstan
,
Kenya
,
Kiribati
,
Korea, North
,
Korea, South
,
Kosovo
,
Kuwait
,
Kyrgyzstan
, ▰
L:
Laos
,
Latvia
,
Lebanon
,
Lesotho
,
Liberia
,
Libya
,
Liechtenstein
,
Lithuania
,
Luxembourg
, ▰
M:
Macau
,
Macedonia
,
Madagascar
,
Malawi
,
Malaysia
,
Maldives
,
Mali
,
Malta
,
Marshall Islands
,
Mauritania
,
Mauritius
,
Mexico
,
Micronesia
,
Moldova
,
Monaco
,
Mongolia
,
Montenegro
,
Morocco
,
Mozambique
, ▰
N:
Namibia
,
Nauru
,
Nepal
,
Netherlands
,
New Zealand
,
Nicaragua
,
Niger
,
Nigeria
,
North Korea
,
Norway
, ▰
O:
Oman
, ▰
P:
Pakistan
,
Palau
,
Palestinian Territories
,
Panama
,
Papua New Guinea
,
Paraguay
,
Peru
,
Philippines
,
Poland
,
Portugal
, ▰
Q:
Qatar
, ▰
R:
Romania
,
Russia
,
Rwanda
, ▰
S:
Saint Kitts and Nevis
,
Saint Lucia
,
Saint Vincent and the Grenadines
,
Samoa
,
San Marino
,
Sao Tome and Principe
,
Saudi Arabia
,
Senegal
,
Serbia
,
Seychelles
,
Sierra Leone
,
Singapore
,
Sint Maarten
,
Slovakia
,
Slovenia
,
Solomon Islands
,
Somalia
,
South Africa
,
South Korea
,
South Sudan
,
Spain
,
Sri Lanka
,
Sudan
,
Suriname
,
Swaziland
,
Sweden
,
Switzerland
,
Syria
, ▰
T:
Taiwan
,
Tajikistan
,
Tanzania
,
Thailand
,
Timor-Leste
,
Togo
,
Tonga
,
Trinidad and Tobago
,
Tunisia
,
Turkey
,
Turkmenistan
,
Tuvalu
, ▰
U:
Uganda
,
Ukraine
,
United Arab Emirates
,
United Kingdom
,
United States (USA)
,
Uruguay
,
Uzbekistan
, ▰
V:
Vanuatu
,
Venezuela
,
Vietnam
, ▰
Y:
Yemen
, ▰
Z:
Zambia
,
Zimbabwe
Sitemap