International Big Band Directory

ibd
🔎 search for
Big Bands
▰
Musicians
▰
Venues
▰
Gigs
▰
MiscAds
▰
Forum
▰
FAQ
▰
Video!
▰
Get Password
▰
Login
🔎
Backyard Big Band
[Netherlands] North Brabant Best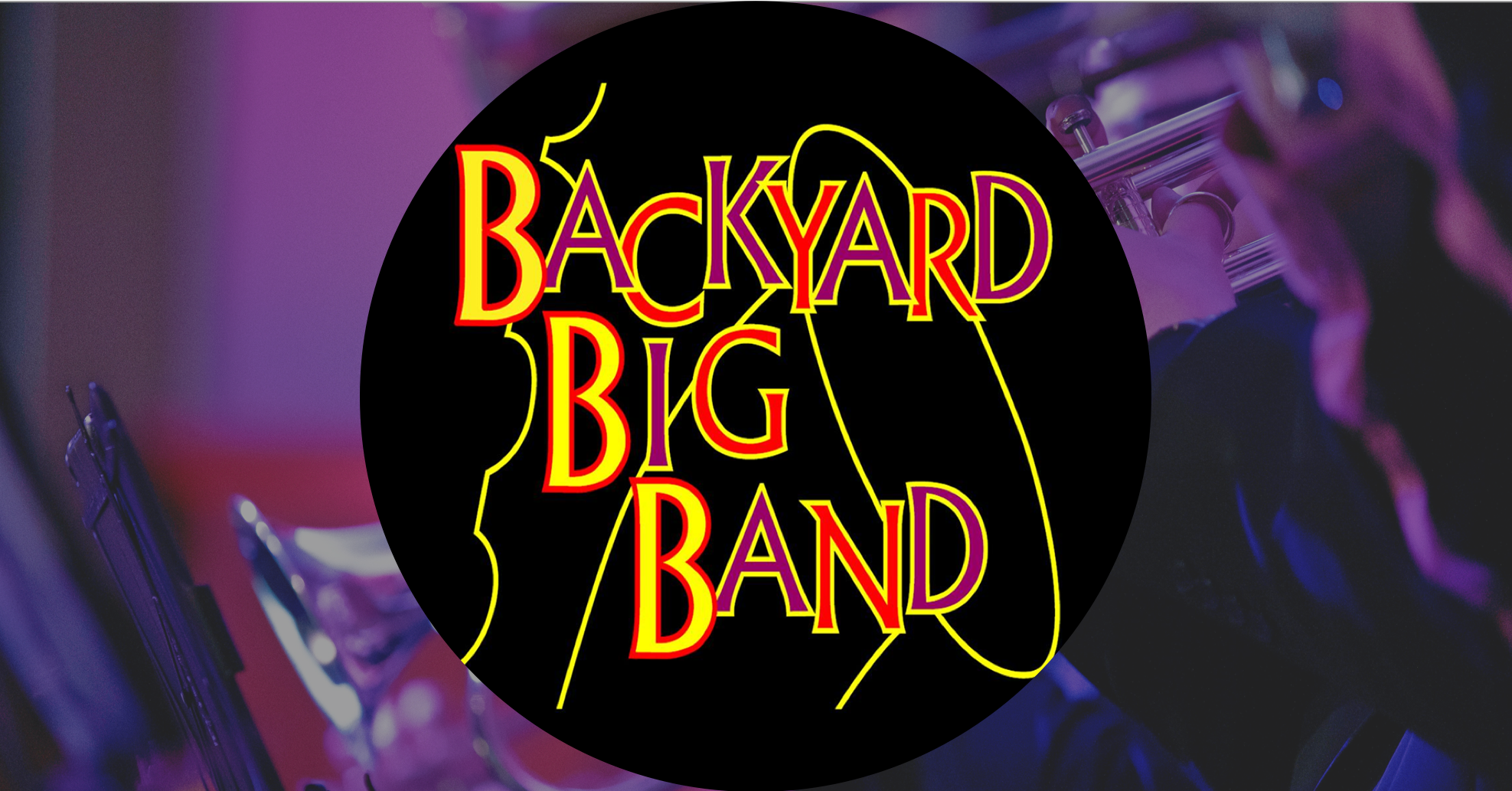 SemiProfBigBand

The Backyard Big Band comprises 22 high level amateur and semi-professional musicians drawn from the region of North Brabant in The Netherlands. With its home base in the town of Best, the band is well known for its varied and challenging contemporary instrumental and vocal repertoire while remaining accessible to a wide audience of listeners. Under the musical direction of professional trombonist, composer and arranger, Daan Morris, the Backyard Big Band enjoys a regular demand of engagements both as the main attraction and ensemble with contemporary solo guest professionals.



🔎
Patchwork Jazz Orchestra
[United Kingdom] London London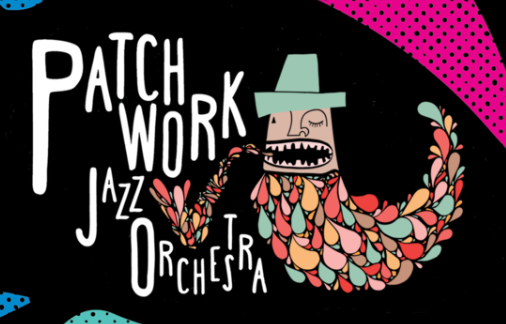 ProfessionalBigBand

The Patchwork Jazz Orchestra are a collective London based ensemble dedicated to championing big band music in a contemporary setting. Since its debut at the 2014 London Jazz Festival, the group has been turning heads with the sound of fresh original compositions written exclusively by its members, and have appeared at some of London's best known jazz venues from the 606 Club and the Vortex, to abroad at the La Mortella concert series in Ischia, Italy. In 2015 the orchestra won the Peter Whittingham Award, whcih funded their own pop-up night 'Patchwork', along with their debut album which they are set to record at the end of 2017.



🔎
Ximo Tebar A-Free-Kan Jazz Dance Big Band
[Spain] Valencia Valencia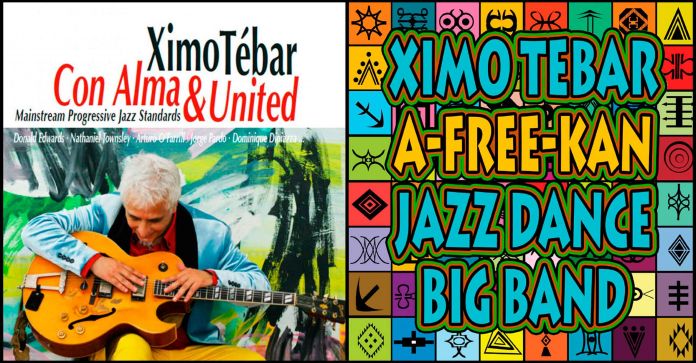 ProfessionalBigBand
[Concert/Performance] A-FREE-KAN JAZZ DANCE BIG BAND. [Download Audios and Big Band Scores] Curious and unusual instrumental composition with traditional African, classical and flamenco voices, instruments and dances led by jazz guitarist Ximo Tebar. Artistically, highlights the fusion of traditional African music and dance with the most modern jazz in a curious and unusual instrumental composition with voices, itraditional African instruments and dances, flamenco dance, classical and modern instruments; cello, percussion, guitar, bass and drums creating a curious combination of environments cello-kora (traditional African instrument), and the African voices playing original music or arrangements of renowned composers such as Wayne Shorter or Miriam Makeba. The collective improvisations between the instruments together with the percussionists and the dances, create a rhythmic, mysterious and magical spectacular environment. This project is a multicultural breakthrough in the fusion of World Music. [Download Audios and Big Band Scores]
https://omixrecordsblog.files.wordp…
🔎
SWR Big Band
[Germany] Baden-Württemberg Stuttgart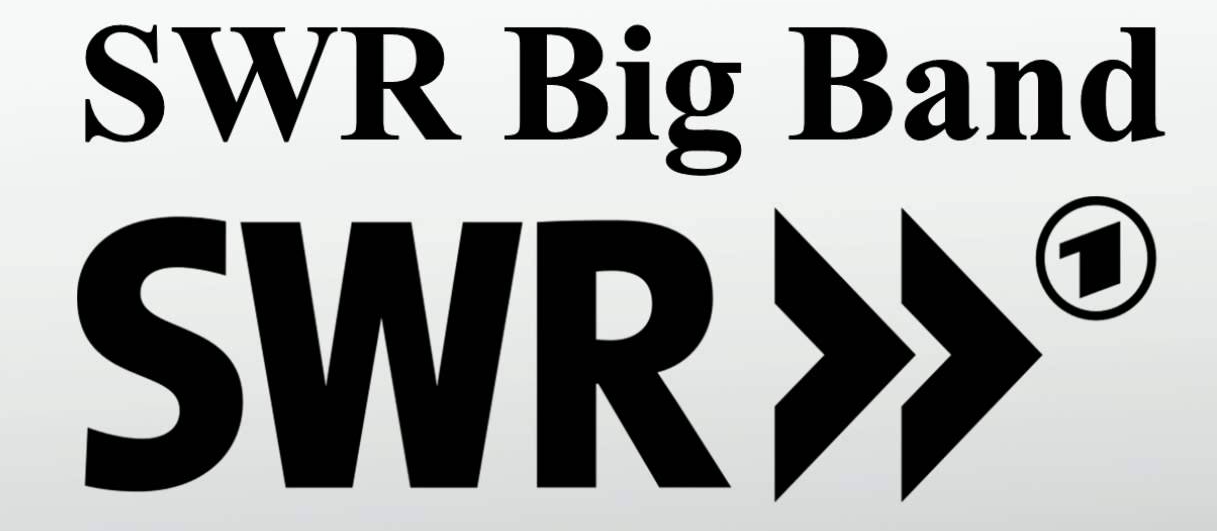 ProfessionalBigBand

Seventeen musicians – one sound. And a very convincing sound, at that. The SWR Big Band has so far been nominated four times for a Grammy. Also it received in 2015 a Jazz Award in Gold from German music industry. In the face of so much fame, it seems almost modest to say that the SWR Big Band is one of the best big bands in the world. Jazz, fusion or world music, the repertoire is large. As is the list of recent guests and collaborators: Quincy Jones, Larry Carlton, Pat Metheny, George Benson, Gary Burton, Dee Dee Bridgewater, Curtis Stigers, Jacob Collier, Patti Austin, Roy Hargrove, Sammy Nestico, Ivan Lins, Paula Morelenbaum, Ack van Rooyen, Joo Kraus, Toshiko Akiyoshi, Maria Schneider, Bill Holman, Bob Mintzer, Nils Landgren, Gary Burton, Zaz, New York Voices, Magnus Lindgren and Ralf Schmid. Or how about a shade more pop? No problem – for instance, with Paul Carrack, Max Mutzke or Götz Alsmann. Like the big bands in the USA, the SWR Big Band has its own sound, created by its founder and conductor, Prof. Erwin Lehn gently refined till today. The starting gun was first heard on April 1, 1951. Back then, the SWR Big Band was still known as a dance orchestra, the Südfunk-Tanzorchester. Lehn saw to it that the band was increasingly referred to as the "Daimler of big bands". Ever since the early nineties, the SWR Big Band has been appearing with various bandleaders, depending on the project and style of music.



🔎
Andrew Linham Jazz Orchestra
[United Kingdom] London London

ProfessionalBigBand

The Andrew Linham Jazz Orchestra is a contemporary big band playing the original music of it's leader and composer Andrew Linham. They premiered their first album 'Weapons of Mass Distraction' in 2017 having formed in 2014 for the performance of two suites of music 'The Linferno Suite' (2013) and 'Theme Music of Anarchic Animals' (2015). They recently premiered a 'Christ-Mess Extravaganza' and are a hidden gem in the London Jazz scene. Featuring a wealth of young talent, this millenial big band enjoys pastiche and wacky humour led with irreverance celebrating the wealth of diversity of style in the history of jazz. Downbeat said of them "The cleverly titled Weapons of Mass Distraction firmly establishes the Andrew Linham Jazz Orchestra has a signification addition to today's big band scene and a group that deserves wider recognition at the international level." Ed Enright, Downbeat Review (Editor's Pick) December 2017.



Is your Big Band listed?
▰
A:
Afghanistan
,
Albania
,
Algeria
,
Andorra
,
Angola
,
Antigua and Barbuda
,
Argentina
,
Armenia
,
Aruba
,
Australia
,
Austria
,
Azerbaijan
, ▰
B:
Bahamas
,
Bahrain
,
Bangladesh
,
Barbados
,
Belarus
,
Belgium
,
Belize
,
Benin
,
Bhutan
,
Bolivia
,
Bosnia and Herzegovina
,
Botswana
,
Brazil
,
Brunei
,
Bulgaria
,
Burkina Faso
,
Burma
,
Burundi
, ▰
C:
Cambodia
,
Cameroon
,
Canada
,
Cabo Verde
,
Central African Republic
,
Chad
,
Chile
,
China
,
Colombia
,
Comoros
,
Congo, Democratic Republic
,
Congo, Republic
,
Costa Rica
,
Cote d'Ivoire
,
Croatia
,
Cuba
,
Curacao
,
Cyprus
,
Czechia
, ▰
D:
Denmark
,
Djibouti
,
Dominica
,
Dominican Republic
, ▰
E:
East Timor
,
Ecuador
,
Egypt
,
El Salvador
,
Equatorial Guinea
,
Eritrea
,
Estonia
,
Ethiopia
, ▰
F:
Fiji
,
Finland
,
France
, ▰
G:
Gabon
,
Gambia
,
Georgia
,
Germany
,
Ghana
,
Greece
,
Grenada
,
Guatemala
,
Guinea
,
Guinea-Bissau
,
Guyana
, ▰
H:
Haiti
,
Holy See
,
Honduras
,
Hong Kong
,
Hungary
, ▰
I:
Iceland
,
India
,
Indonesia
,
Iran
,
Iraq
,
Ireland
,
Israel
,
Italy
, ▰
J:
Jamaica
,
Japan
,
Jordan
, ▰
K:
Kazakhstan
,
Kenya
,
Kiribati
,
Korea, North
,
Korea, South
,
Kosovo
,
Kuwait
,
Kyrgyzstan
, ▰
L:
Laos
,
Latvia
,
Lebanon
,
Lesotho
,
Liberia
,
Libya
,
Liechtenstein
,
Lithuania
,
Luxembourg
, ▰
M:
Macau
,
Macedonia
,
Madagascar
,
Malawi
,
Malaysia
,
Maldives
,
Mali
,
Malta
,
Marshall Islands
,
Mauritania
,
Mauritius
,
Mexico
,
Micronesia
,
Moldova
,
Monaco
,
Mongolia
,
Montenegro
,
Morocco
,
Mozambique
, ▰
N:
Namibia
,
Nauru
,
Nepal
,
Netherlands
,
New Zealand
,
Nicaragua
,
Niger
,
Nigeria
,
North Korea
,
Norway
, ▰
O:
Oman
, ▰
P:
Pakistan
,
Palau
,
Palestinian Territories
,
Panama
,
Papua New Guinea
,
Paraguay
,
Peru
,
Philippines
,
Poland
,
Portugal
, ▰
Q:
Qatar
, ▰
R:
Romania
,
Russia
,
Rwanda
, ▰
S:
Saint Kitts and Nevis
,
Saint Lucia
,
Saint Vincent and the Grenadines
,
Samoa
,
San Marino
,
Sao Tome and Principe
,
Saudi Arabia
,
Senegal
,
Serbia
,
Seychelles
,
Sierra Leone
,
Singapore
,
Sint Maarten
,
Slovakia
,
Slovenia
,
Solomon Islands
,
Somalia
,
South Africa
,
South Korea
,
South Sudan
,
Spain
,
Sri Lanka
,
Sudan
,
Suriname
,
Swaziland
,
Sweden
,
Switzerland
,
Syria
, ▰
T:
Taiwan
,
Tajikistan
,
Tanzania
,
Thailand
,
Timor-Leste
,
Togo
,
Tonga
,
Trinidad and Tobago
,
Tunisia
,
Turkey
,
Turkmenistan
,
Tuvalu
, ▰
U:
Uganda
,
Ukraine
,
United Arab Emirates
,
United Kingdom
,
United States (USA)
,
Uruguay
,
Uzbekistan
, ▰
V:
Vanuatu
,
Venezuela
,
Vietnam
, ▰
Y:
Yemen
, ▰
Z:
Zambia
,
Zimbabwe
Sitemap