International Big Band Directory

ibd
🔎 search for
Big Bands
▰
Musicians
▰
Venues
▰
Gigs
▰
MiscAds
▰
Forum
▰
FAQ
▰
Video!
▰
Get Password
▰
Login
🔎
SWR Big Band
[Germany] Baden-Württemberg Stuttgart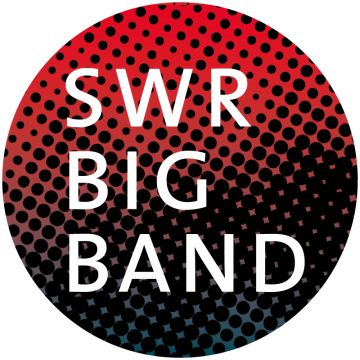 ProfessionalBigBand

Seventeen musicians – one sound. And a very convincing sound, at that. The SWR Big Band has so far been nominated four times for a Grammy. Also it received in 2015 a Jazz Award in Gold from German music industry. In the face of so much fame, it seems almost modest to say that the SWR Big Band is one of the best big bands in the world. Jazz, fusion or world music, the repertoire is large. As is the list of recent guests and collaborators: Quincy Jones, Larry Carlton, Pat Metheny, George Benson, Gary Burton, Dee Dee Bridgewater, Curtis Stigers, Jacob Collier, Patti Austin, Roy Hargrove, Sammy Nestico, Ivan Lins, Paula Morelenbaum, Ack van Rooyen, Joo Kraus, Toshiko Akiyoshi, Maria Schneider, Bill Holman, Bob Mintzer, Nils Landgren, Gary Burton, Zaz, New York Voices, Magnus Lindgren and Ralf Schmid. Or how about a shade more pop? No problem – for instance, with Paul Carrack, Max Mutzke or Götz Alsmann. Like the big bands in the USA, the SWR Big Band has its own sound, created by its founder and conductor, Prof. Erwin Lehn gently refined till today. The starting gun was first heard on April 1, 1951. Back then, the SWR Big Band was still known as a dance orchestra, the Südfunk-Tanzorchester. Lehn saw to it that the band was increasingly referred to as the "Daimler of big bands". Ever since the early nineties, the SWR Big Band has been appearing with various bandleaders, depending on the project and style of music.



🔎
Ximo Tebar A-Free-Kan Jazz Dance Big Band
[Spain] Valencia Valencia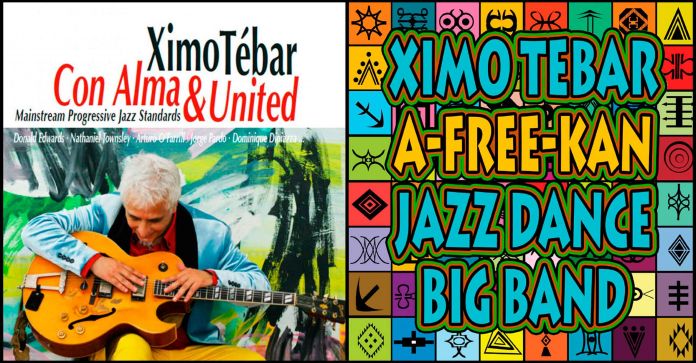 ProfessionalBigBand
[Concert/Performance] A-FREE-KAN JAZZ DANCE BIG BAND. [Download Audios and Big Band Scores] Curious and unusual instrumental composition with traditional African, classical and flamenco voices, instruments and dances led by jazz guitarist Ximo Tebar. Artistically, highlights the fusion of traditional African music and dance with the most modern jazz in a curious and unusual instrumental composition with voices, itraditional African instruments and dances, flamenco dance, classical and modern instruments; cello, percussion, guitar, bass and drums creating a curious combination of environments cello-kora (traditional African instrument), and the African voices playing original music or arrangements of renowned composers such as Wayne Shorter or Miriam Makeba. The collective improvisations between the instruments together with the percussionists and the dances, create a rhythmic, mysterious and magical spectacular environment. This project is a multicultural breakthrough in the fusion of World Music. [Download Audios and Big Band Scores]
https://omixrecordsblog.files.wordp…
🔎
Mace Francis Orchestra
[Australia] WA Perth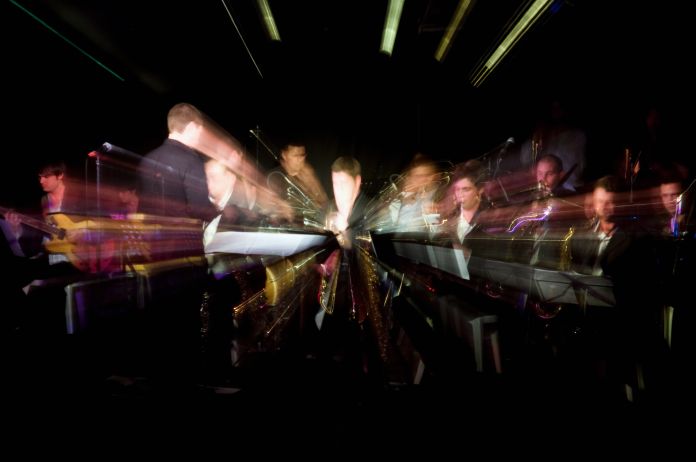 ProfessionalBigBand

The Mace Francis Orchestra (MFO) was formed late in 2005 by band-leader and composer Mace Francis to experiment with composition, in the style of the great modern big bands lead by Bob Brookmeyer, Thad Jones, Bill Holman and Maria Schneider. The result has been the coming together of 14 of Perth's finest musician's and composers to create exciting new music for big band. Over the last 15 years MFO has recorded 7 CDs, toured nationally four times and performed with international jazz artists, Jim Pugh (USA), Jon Gordon (NY), John Hollenbeck (Berlin), Theo Bleckmann (NY), Ed Partyka (GER) and Satoko Fujii (JAP). In 2015 MFO was awarded the APRA/AMCOS Art Music Award for Jazz Work of the Year for their recent album, Music for Average Photography.



🔎
Swiss Jazz Orchestra
[Switzerland] Bern Bern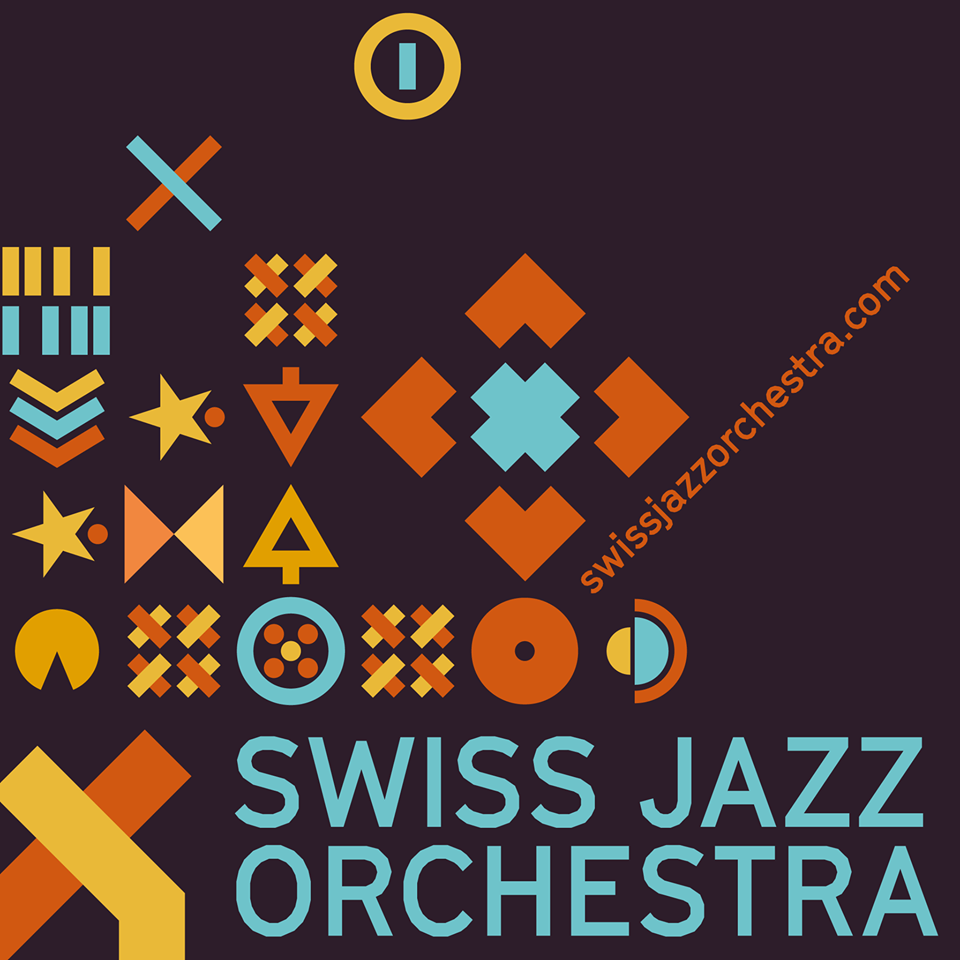 ProfessionalBigBand

Das Swiss Jazz Orchestra ist die meistbeschäftigte professionelle Big Band der Schweiz. Den Kern seiner Aktivitäten bildet eine wöchentliche Konzertserie im Bierhübeli Bern, die jeweils von Mitte Oktober bis Ende Mai läuft und etwa 30 Konzerte umfasst. Inklusive aller externen Engagements hat das SJO bereits über 700 Auftritte hinter sich. Daneben tritt das SJO mit Projekten verschiedenster Stilrichtungen auf, welche auf bisher 11 CDs dokumentiert sind. Für seine Verdienste wurde das SJO im Jahr 2010 mit dem grossen Kulturpreis der Burgergemeinde Bern ausgezeichnet. Das SJO hat mit international gefeierten Künstlern wie Joshua Redman, Peter Erskine, Mike Mainieri, Joey DiFrancesco, Paquito d'Rivera, Jeff Hamilton, John Clayton, Miguel Zenon, Grégoire Maret, Anat Cohen, Alex Sipiagin, Chico Pinheiro, Torun Erisken, Claudio Roditi, Roberta Gambarini, Jerry Bergonzi, Jamie Cullum, den Jazz-Legenden Phil Woods und Buddy DeFranco, den Komponisten/Arrangeuren Guillermo Klein, Jim McNeely, Bob Mintzer, Bert Joris, George Gruntz sowie nationalen Grössen wie Andy Scherrer, Franco Ambrosetti, Matthieu Michel, Nat Su, Domenic Landolf, Houry Dora Apartian, Michael Zisman oder Pepe Lienhard zusammengearbeitet.



🔎
The Nick Ross Orchestra
[United Kingdom] London London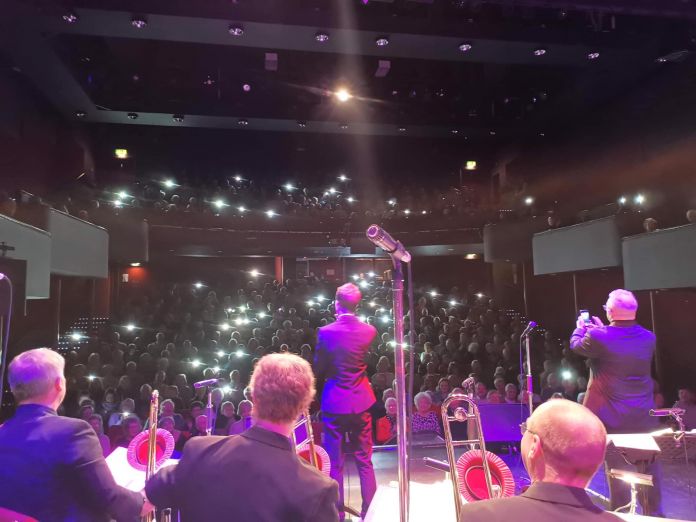 ProfessionalBigBand

The Nick Ross Orchestra played its first summer season back in 1985 led by bandleader, Nick Ross and have been touring audiences across the UK and beyond ever since. This 16-piece big band feature some of the finest musicians in the UK along with guest singers which have included the likes of Sam Merrick, Georgina Jackson & Matthew Ford to name a few. With records released in 2008 (My Favourite Things), and 2011 (Jeepers Creepers) respectively, the NRO have recently released their third album, 'Sounds of the Glenn Miller Era' (2020), recorded at the legendary Abbey Road Studios in London featuring vocalist, Sam Merrick. Recapture the sounds and memories of a bygone era as the Nick Ross Orchestra present an unmissable evening of music and song, the classic Big Band Sound of the Glenn Miller Era. With a line-up of saxophones, trumpets, trombones, a rhythm section and singers, the Nick Ross Orchestra faithfully recreate the Big Band sound of the 1940s. The NRO Library features hits from Glenn Miller, Count Basie, Tommy Dorsey, Ted Heath, Artie Shaw, Woody Herman, Les Brown, Benny Goodman, Ray Noble, and Stan Kenton among others.... and our repertoire would not be complete without reference to the songbook of Frank Sinatra.



Is your Big Band listed?
▰
A:
Afghanistan
,
Albania
,
Algeria
,
Andorra
,
Angola
,
Antigua and Barbuda
,
Argentina
,
Armenia
,
Aruba
,
Australia
,
Austria
,
Azerbaijan
, ▰
B:
Bahamas
,
Bahrain
,
Bangladesh
,
Barbados
,
Belarus
,
Belgium
,
Belize
,
Benin
,
Bhutan
,
Bolivia
,
Bosnia and Herzegovina
,
Botswana
,
Brazil
,
Brunei
,
Bulgaria
,
Burkina Faso
,
Burma
,
Burundi
, ▰
C:
Cambodia
,
Cameroon
,
Canada
,
Cabo Verde
,
Central African Republic
,
Chad
,
Chile
,
China
,
Colombia
,
Comoros
,
Congo, Democratic Republic
,
Congo, Republic
,
Costa Rica
,
Cote d'Ivoire
,
Croatia
,
Cuba
,
Curacao
,
Cyprus
,
Czechia
, ▰
D:
Denmark
,
Djibouti
,
Dominica
,
Dominican Republic
, ▰
E:
East Timor
,
Ecuador
,
Egypt
,
El Salvador
,
Equatorial Guinea
,
Eritrea
,
Estonia
,
Ethiopia
, ▰
F:
Fiji
,
Finland
,
France
, ▰
G:
Gabon
,
Gambia
,
Georgia
,
Germany
,
Ghana
,
Greece
,
Grenada
,
Guatemala
,
Guinea
,
Guinea-Bissau
,
Guyana
, ▰
H:
Haiti
,
Holy See
,
Honduras
,
Hong Kong
,
Hungary
, ▰
I:
Iceland
,
India
,
Indonesia
,
Iran
,
Iraq
,
Ireland
,
Israel
,
Italy
, ▰
J:
Jamaica
,
Japan
,
Jordan
, ▰
K:
Kazakhstan
,
Kenya
,
Kiribati
,
Korea, North
,
Korea, South
,
Kosovo
,
Kuwait
,
Kyrgyzstan
, ▰
L:
Laos
,
Latvia
,
Lebanon
,
Lesotho
,
Liberia
,
Libya
,
Liechtenstein
,
Lithuania
,
Luxembourg
, ▰
M:
Macau
,
Macedonia
,
Madagascar
,
Malawi
,
Malaysia
,
Maldives
,
Mali
,
Malta
,
Marshall Islands
,
Mauritania
,
Mauritius
,
Mexico
,
Micronesia
,
Moldova
,
Monaco
,
Mongolia
,
Montenegro
,
Morocco
,
Mozambique
, ▰
N:
Namibia
,
Nauru
,
Nepal
,
Netherlands
,
New Zealand
,
Nicaragua
,
Niger
,
Nigeria
,
North Korea
,
Norway
, ▰
O:
Oman
, ▰
P:
Pakistan
,
Palau
,
Palestinian Territories
,
Panama
,
Papua New Guinea
,
Paraguay
,
Peru
,
Philippines
,
Poland
,
Portugal
, ▰
Q:
Qatar
, ▰
R:
Romania
,
Russia
,
Rwanda
, ▰
S:
Saint Kitts and Nevis
,
Saint Lucia
,
Saint Vincent and the Grenadines
,
Samoa
,
San Marino
,
Sao Tome and Principe
,
Saudi Arabia
,
Senegal
,
Serbia
,
Seychelles
,
Sierra Leone
,
Singapore
,
Sint Maarten
,
Slovakia
,
Slovenia
,
Solomon Islands
,
Somalia
,
South Africa
,
South Korea
,
South Sudan
,
Spain
,
Sri Lanka
,
Sudan
,
Suriname
,
Swaziland
,
Sweden
,
Switzerland
,
Syria
, ▰
T:
Taiwan
,
Tajikistan
,
Tanzania
,
Thailand
,
Timor-Leste
,
Togo
,
Tonga
,
Trinidad and Tobago
,
Tunisia
,
Turkey
,
Turkmenistan
,
Tuvalu
, ▰
U:
Uganda
,
Ukraine
,
United Arab Emirates
,
United Kingdom
,
United States (USA)
,
Uruguay
,
Uzbekistan
, ▰
V:
Vanuatu
,
Venezuela
,
Vietnam
, ▰
Y:
Yemen
, ▰
Z:
Zambia
,
Zimbabwe
Sitemap