International Big Band Directory

ibd
🔎 search for
Big Bands
▰
Musicians
▰
Venues
▰
Gigs
▰
MiscAds
▰
Forum
▰
FAQ
▰
Video!
▰
Get Password
▰
Login
🔎
Big Band de l'EJMA Lausanne
[Switzerland] Lausanne Lausanne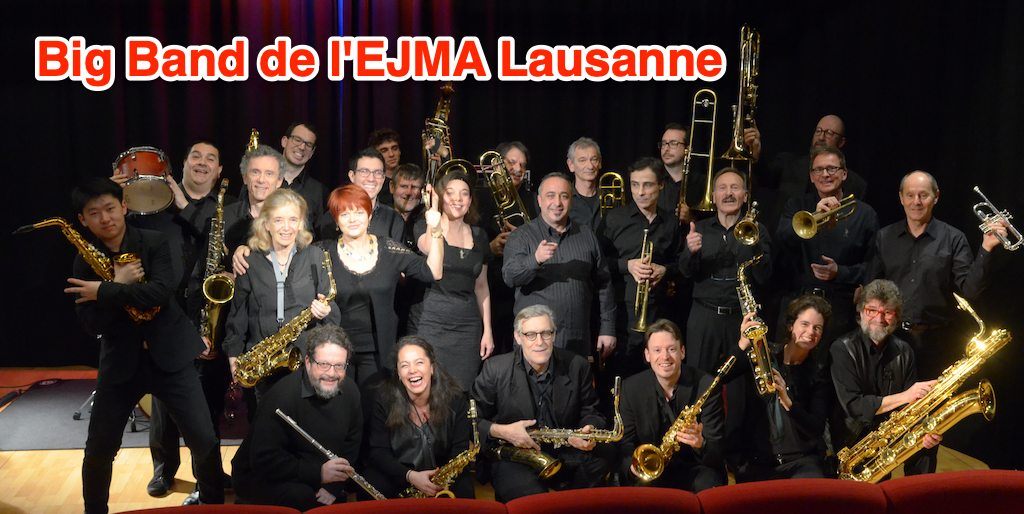 AmateurBigBand

Formé d'amateurs passionnés, le Big Band de l'EJMA, dirigé par Andrea Esperti, est actuellement composé de 22 musiciens et 1 chanteuse : une flûte, neuf saxophones, quatre trompettes, quatre trombones et une section rythmique piano, guitare, batterie et contrebasse. Son répertoire se veut varié, composé de Arthur Schwartz, Mike Tomaro, Steve Brown, Carl Strommen, Duke Ellington, Dizzy Gillespie, Wayne Shorter, Miles Davis, Gershwin…



🔎
Jason Boon Bigband
[Switzerland] Zürich Kloten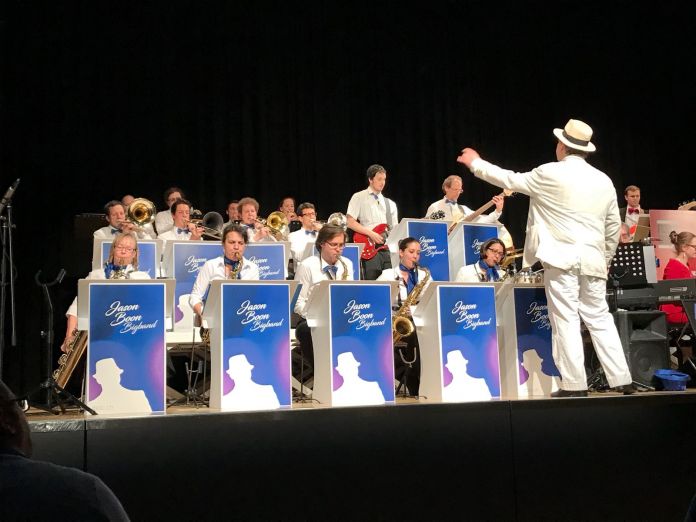 SemiProfBigBand

Die Jason Boon Big Band besteht aus zwanzig ambitionierten Amateur- und Berufsmusikern. Wir spielen ein breites, sowie anspruchsvolles Repertoire aus der Welt der Jazz-, Funk- und Popmusik. Gerne umrahmen wir Ihren geplanten Event musikalisch. Die Jason Boon Big Band entstand im Jahr 2005 aus einem Musical Projekt. Gegründet wurde die Band von Martin Schacher, welcher bis 2015 die Band leitete. Seit Ihrer Gründung entwickelte sich die Jason Boon Big Band stetig weiter und konnte in Ihrer Geschichte einige Highlights realisieren. Seit Ende 2015 spielen wir unter der musikalischen Leitung von Stefan Mens. Stefan Mens ist Gitarrist und spielte gelegentlich als Aushilfe bei uns, bevor er sich Ende 2015 entschied, die musikalische Leitung der Jason Boon Big Band zu übernehmen.



🔎
Ed Puddick Big Band
[United Kingdom] South London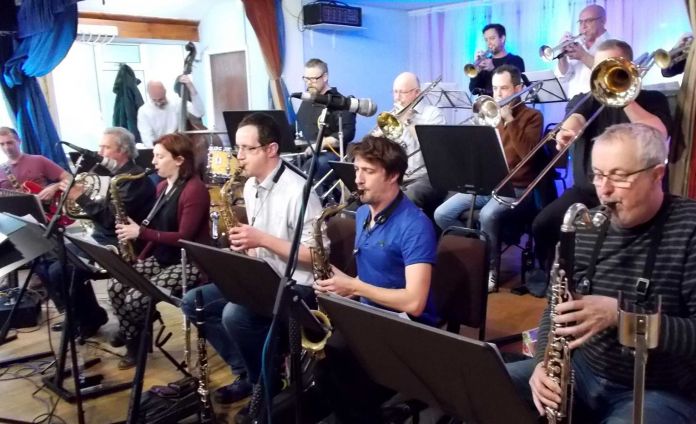 ProfessionalBigBand
The Ed Puddick Big Band has been playing together since 2004 and is led by composer and arranger Ed Puddick. This 14-piece band often features the finest jazz musicians in the UK and in 2010 released their debut album 'Guys & Dolls'. Other projects include 'Jubilee Suite' (2012) and a celebration of Thelonious Monk's (2017).
http://www.edpuddick.com/
🔎
Midnight Blue Jazz Society
[Canada] Alberta Calgary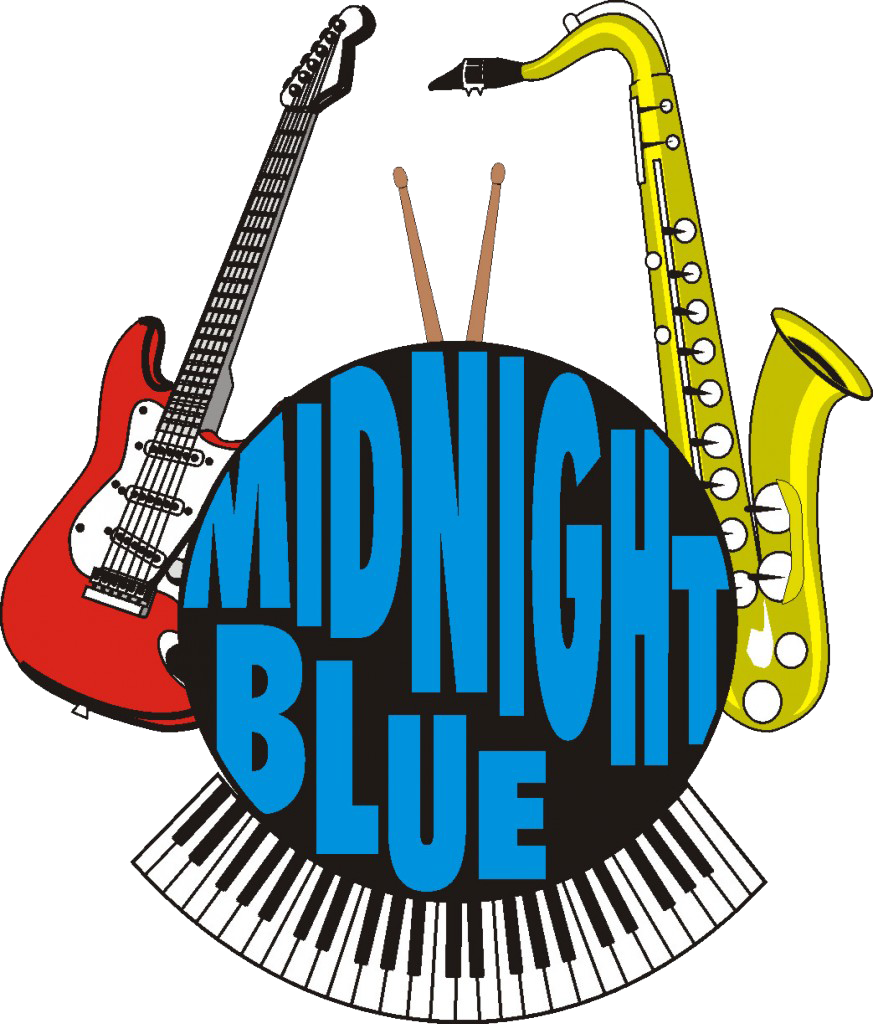 AmateurBigBand

Midnight Blue Jazz Society is a traditional big band with 17 musicians and a director. We are based in Calgary, Alberta and our repertoire spans a wide variety of styles- swing, jazz, blues, Latin, funk, classic rock - whatever fits the occasion. We play at business/community parties and public events. We are a not for profit organization which is funded by and for its members. It's growth and success depends on member support and participation. Our Society includes the members, the Board and Artistic Director. Midnight Blue Jazz Society strives to provide a learning and teaching process, top quality music education to maintain a standard of excellence, peer encouragement in a supportive environment and the opportunity to perform in public.



🔎
Big Band Zürich
[Switzerland] Zürich Zürich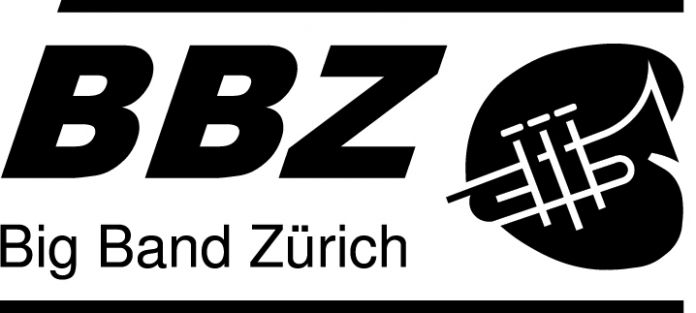 AmateurBigBand

Ob Swing, Latin oder legendäre Sinatra-Songs, ob Glenn Miller, Dizzie Gillespie oder Count Baise, ob "Blues Brothers", "Just a Gigolo" oder "James Bond Themes" – die Big Band Zürich bietet für jeden Anlass stimmige Unterhaltung. Mit Sängerin und Sänger unter der Leitung von Pascal Tsering.



Is your Big Band listed?
▰
A:
Afghanistan
,
Albania
,
Algeria
,
Andorra
,
Angola
,
Antigua and Barbuda
,
Argentina
,
Armenia
,
Aruba
,
Australia
,
Austria
,
Azerbaijan
, ▰
B:
Bahamas
,
Bahrain
,
Bangladesh
,
Barbados
,
Belarus
,
Belgium
,
Belize
,
Benin
,
Bhutan
,
Bolivia
,
Bosnia and Herzegovina
,
Botswana
,
Brazil
,
Brunei
,
Bulgaria
,
Burkina Faso
,
Burma
,
Burundi
, ▰
C:
Cambodia
,
Cameroon
,
Canada
,
Cabo Verde
,
Central African Republic
,
Chad
,
Chile
,
China
,
Colombia
,
Comoros
,
Congo, Democratic Republic
,
Congo, Republic
,
Costa Rica
,
Cote d'Ivoire
,
Croatia
,
Cuba
,
Curacao
,
Cyprus
,
Czechia
, ▰
D:
Denmark
,
Djibouti
,
Dominica
,
Dominican Republic
, ▰
E:
East Timor
,
Ecuador
,
Egypt
,
El Salvador
,
Equatorial Guinea
,
Eritrea
,
Estonia
,
Ethiopia
, ▰
F:
Fiji
,
Finland
,
France
, ▰
G:
Gabon
,
Gambia
,
Georgia
,
Germany
,
Ghana
,
Greece
,
Grenada
,
Guatemala
,
Guinea
,
Guinea-Bissau
,
Guyana
, ▰
H:
Haiti
,
Holy See
,
Honduras
,
Hong Kong
,
Hungary
, ▰
I:
Iceland
,
India
,
Indonesia
,
Iran
,
Iraq
,
Ireland
,
Israel
,
Italy
, ▰
J:
Jamaica
,
Japan
,
Jordan
, ▰
K:
Kazakhstan
,
Kenya
,
Kiribati
,
Korea, North
,
Korea, South
,
Kosovo
,
Kuwait
,
Kyrgyzstan
, ▰
L:
Laos
,
Latvia
,
Lebanon
,
Lesotho
,
Liberia
,
Libya
,
Liechtenstein
,
Lithuania
,
Luxembourg
, ▰
M:
Macau
,
Macedonia
,
Madagascar
,
Malawi
,
Malaysia
,
Maldives
,
Mali
,
Malta
,
Marshall Islands
,
Mauritania
,
Mauritius
,
Mexico
,
Micronesia
,
Moldova
,
Monaco
,
Mongolia
,
Montenegro
,
Morocco
,
Mozambique
, ▰
N:
Namibia
,
Nauru
,
Nepal
,
Netherlands
,
New Zealand
,
Nicaragua
,
Niger
,
Nigeria
,
North Korea
,
Norway
, ▰
O:
Oman
, ▰
P:
Pakistan
,
Palau
,
Palestinian Territories
,
Panama
,
Papua New Guinea
,
Paraguay
,
Peru
,
Philippines
,
Poland
,
Portugal
, ▰
Q:
Qatar
, ▰
R:
Romania
,
Russia
,
Rwanda
, ▰
S:
Saint Kitts and Nevis
,
Saint Lucia
,
Saint Vincent and the Grenadines
,
Samoa
,
San Marino
,
Sao Tome and Principe
,
Saudi Arabia
,
Senegal
,
Serbia
,
Seychelles
,
Sierra Leone
,
Singapore
,
Sint Maarten
,
Slovakia
,
Slovenia
,
Solomon Islands
,
Somalia
,
South Africa
,
South Korea
,
South Sudan
,
Spain
,
Sri Lanka
,
Sudan
,
Suriname
,
Swaziland
,
Sweden
,
Switzerland
,
Syria
, ▰
T:
Taiwan
,
Tajikistan
,
Tanzania
,
Thailand
,
Timor-Leste
,
Togo
,
Tonga
,
Trinidad and Tobago
,
Tunisia
,
Turkey
,
Turkmenistan
,
Tuvalu
, ▰
U:
Uganda
,
Ukraine
,
United Arab Emirates
,
United Kingdom
,
United States (USA)
,
Uruguay
,
Uzbekistan
, ▰
V:
Vanuatu
,
Venezuela
,
Vietnam
, ▰
Y:
Yemen
, ▰
Z:
Zambia
,
Zimbabwe
Sitemap