International Big Band Directory

ibd
🔎 search for
Big Bands
▰
Musicians
▰
Venues
▰
Gigs
▰
MiscAds
▰
Forum
▰
FAQ
▰
BGY!
▰
Get Password
▰
Login
🔎
South Van Big Band
[Canada] British Columbia Vancouver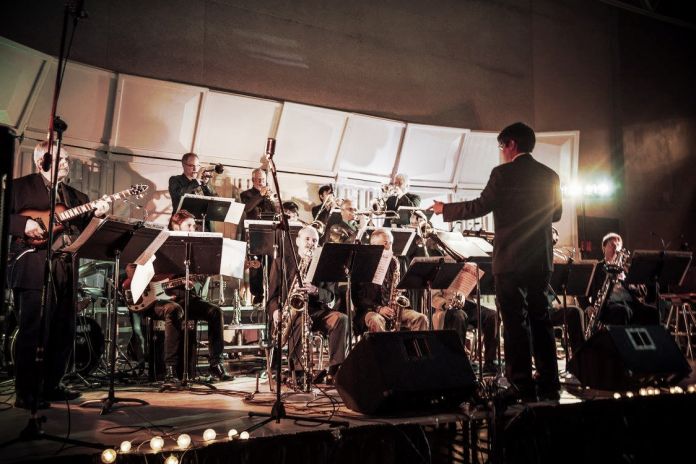 SemiProfBigBand

South Van Big Band is a 17-piece jazz orchestra based in Metro Vancouver, performing music composed or arranged for modern big band jazz. The band has a broad spectrum of musical taste ranging across blues, latin jazz, funk, swing, bebop and contemporary styles, and band grooves hard to deliver an eclectic set of music through the dynamic power of a modern big band.



🔎
Swan Big Band
[Switzerland] Zürich Horgen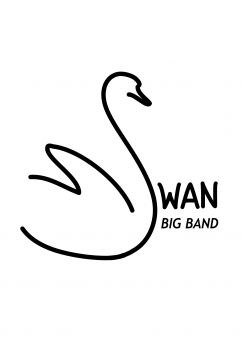 AmateurBigBand

Wie bei vielen andern Bigbands, stand zu Beginn auch bei der Swan Big Band die Musik der Altmeister wie Glenn Miller, Benny Goodman und Count Basie im Zentrum. Die vielseitige Formation würde dem Namen nicht gerecht, wenn sie auf die klassischen Swing-Nummern verzichten würde. Doch die Swan Big Band baut ihr Repertoire laufend aus. Das Orchester pflegt eine breite Stilpalette, die sich von südamerikanischen und traditionellen Tanzrhythmen über Funk bis zu Modern Classic erstreckt. Der bekannte Bandleader Erwin Lorant, ein langjähriges Mitglied des Pepe Lienhard Orchesters, leitet die Swan Big Band sehr erfolgreich seit mehr als zehn Jahren.



🔎
TU Big Band
[Germany] Sachsen Dresden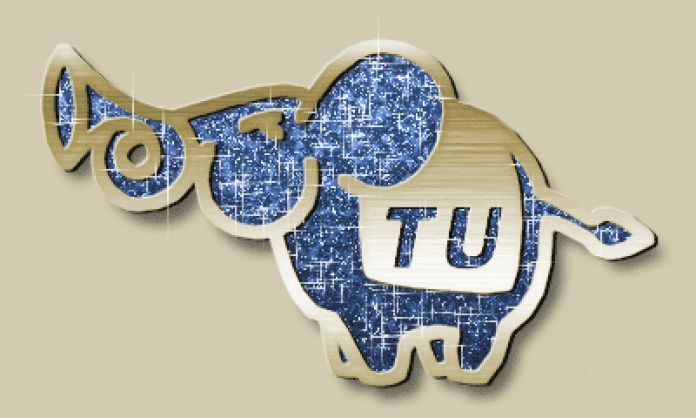 AmateurBigBand

Latin, Jazz und Funk im fetten Big Band-Sound, swingende Standards aus den 30er und 40er Jahren sowie klangvolle Balladen und flotte Tänze zeichnen die musikalische Vielfalt der TU Big Band Dresden aus. Als studentisches Jazz-Orchester begeistern etwa 30 junge und junggebliebene Musiker unter wechselnder Leitung von Bertram Liskowsky und Mathis Nicolaus das Publikum in Konzertsälen, auf Stadtfesten und in Studentenclubs. Im Jahr 1968 als TU Blasorchester gegründet, tragen noch heute ein Klarinetten- und Flötensatz neben der klassischen Besetzung zum einzigartigen und unverwechselbaren Klang der Big Band bei. Mit gesanglicher Unterstützung schlagen wir einen facettenreichen Bogen von flotten Klassikern wie "The Lady Is A Tramp" bis zu stilvollen Balladen von Roger Cicero. Mit unserem Programm traten wir zuletzt auch auf der HanseSail in Rostock und dem Dixieland Festival Dresden auf. Wir, die TU Big Band Dresden, bieten lebhafte Unterhaltung für jeden Anlass mit unserem vielfältigen Repertoire.



🔎
Mighty Fraser Big Band
[Canada] British Columbia Surrey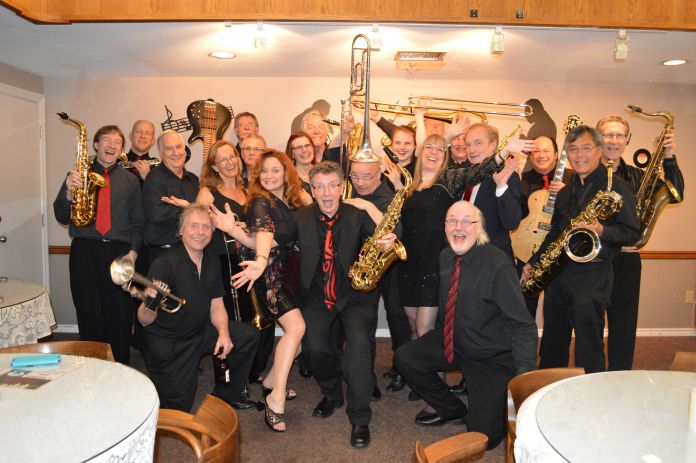 AmateurBigBand

Amateur Band, (?) however, check out our videos, they're as good as any professional band! Let me know your thoughts via our website, mightyfraserbigband@telus.net Mighty Fraser Big Band Is a group of 19 high-energy jazz musicians from across the lower mainland with a passion for keeping the music and sound of the "Big Band" alive in our communities. With a repertoire ranging from the 40's swing era dance classics, to modern big band arrangements of various styles. Reorganized in 2010 by Doug Knight and Casey Blackwell, The bands rhythmic styling are regularly honed every Wednesday at rehearsal by the great music director Christian Findlay, hired by the band Dec.2010 A change of name in 2011; (from Third Stage) to Mighty Fraser Big Band, selected from a list band members submitted, was thought to best represent the band and better reflect the bands location and what they are. Also takes advantage of being associated with the huge, world renowned, Mighty Fraser River that has an exciting history and means so much in the history and to economy of British Columbia, Canada.The band have performed for community, corporate and charity events, private parties, social clubs, Rotary clubs, seniors dances, Resort ski lodges, churches, (Jazz Vespers!), Concerts-in-the-park series', and will be at any occasion where they can get people on their feet and bring a toe-tapping smile to their faces.



🔎
Milan Svoboda & PRAGUE BIG BAND
[Czechia] Czech Republic PRAGUE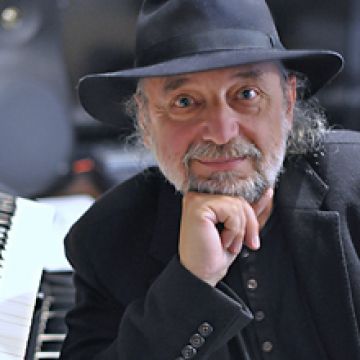 ProfessionalBigBand

A modern Big Band featuring leading Czech jazz soloists. The Orchestra plays mostly original music composed by Milan Svoboda which is the key to its unique sound. The group performed at many eminent European festivals, gained numerous awards and recorded fourteen albums. The ensemble has featured a long list of well-known personalities of the world jazz scene as guest musicians (e.g. Bob Mintzer, Maria Schneider, Jerry Bergonzi, James Moody, Tony Lakatos and many others). So far Milan Svoboda has been leading and conducting the Orchestra for forty years. Whole generations of great Czech jazz musicians have taken part in the project.



Is your Big Band listed?
▰
A:
Afghanistan
,
Albania
,
Algeria
,
Andorra
,
Angola
,
Antigua and Barbuda
,
Argentina
,
Armenia
,
Aruba
,
Australia
,
Austria
,
Azerbaijan
, ▰
B:
Bahamas
,
Bahrain
,
Bangladesh
,
Barbados
,
Belarus
,
Belgium
,
Belize
,
Benin
,
Bhutan
,
Bolivia
,
Bosnia and Herzegovina
,
Botswana
,
Brazil
,
Brunei
,
Bulgaria
,
Burkina Faso
,
Burma
,
Burundi
, ▰
C:
Cambodia
,
Cameroon
,
Canada
,
Cabo Verde
,
Central African Republic
,
Chad
,
Chile
,
China
,
Colombia
,
Comoros
,
Congo, Democratic Republic
,
Congo, Republic
,
Costa Rica
,
Cote d'Ivoire
,
Croatia
,
Cuba
,
Curacao
,
Cyprus
,
Czechia
, ▰
D:
Denmark
,
Djibouti
,
Dominica
,
Dominican Republic
, ▰
E:
East Timor
,
Ecuador
,
Egypt
,
El Salvador
,
Equatorial Guinea
,
Eritrea
,
Estonia
,
Ethiopia
, ▰
F:
Fiji
,
Finland
,
France
, ▰
G:
Gabon
,
Gambia
,
Georgia
,
Germany
,
Ghana
,
Greece
,
Grenada
,
Guatemala
,
Guinea
,
Guinea-Bissau
,
Guyana
, ▰
H:
Haiti
,
Holy See
,
Honduras
,
Hong Kong
,
Hungary
, ▰
I:
Iceland
,
India
,
Indonesia
,
Iran
,
Iraq
,
Ireland
,
Israel
,
Italy
, ▰
J:
Jamaica
,
Japan
,
Jordan
, ▰
K:
Kazakhstan
,
Kenya
,
Kiribati
,
Korea, North
,
Korea, South
,
Kosovo
,
Kuwait
,
Kyrgyzstan
, ▰
L:
Laos
,
Latvia
,
Lebanon
,
Lesotho
,
Liberia
,
Libya
,
Liechtenstein
,
Lithuania
,
Luxembourg
, ▰
M:
Macau
,
Macedonia
,
Madagascar
,
Malawi
,
Malaysia
,
Maldives
,
Mali
,
Malta
,
Marshall Islands
,
Mauritania
,
Mauritius
,
Mexico
,
Micronesia
,
Moldova
,
Monaco
,
Mongolia
,
Montenegro
,
Morocco
,
Mozambique
, ▰
N:
Namibia
,
Nauru
,
Nepal
,
Netherlands
,
New Zealand
,
Nicaragua
,
Niger
,
Nigeria
,
North Korea
,
Norway
, ▰
O:
Oman
, ▰
P:
Pakistan
,
Palau
,
Palestinian Territories
,
Panama
,
Papua New Guinea
,
Paraguay
,
Peru
,
Philippines
,
Poland
,
Portugal
, ▰
Q:
Qatar
, ▰
R:
Romania
,
Russia
,
Rwanda
, ▰
S:
Saint Kitts and Nevis
,
Saint Lucia
,
Saint Vincent and the Grenadines
,
Samoa
,
San Marino
,
Sao Tome and Principe
,
Saudi Arabia
,
Senegal
,
Serbia
,
Seychelles
,
Sierra Leone
,
Singapore
,
Sint Maarten
,
Slovakia
,
Slovenia
,
Solomon Islands
,
Somalia
,
South Africa
,
South Korea
,
South Sudan
,
Spain
,
Sri Lanka
,
Sudan
,
Suriname
,
Swaziland
,
Sweden
,
Switzerland
,
Syria
, ▰
T:
Taiwan
,
Tajikistan
,
Tanzania
,
Thailand
,
Timor-Leste
,
Togo
,
Tonga
,
Trinidad and Tobago
,
Tunisia
,
Turkey
,
Turkmenistan
,
Tuvalu
, ▰
U:
Uganda
,
Ukraine
,
United Arab Emirates
,
United Kingdom
,
United States (USA)
,
Uruguay
,
Uzbekistan
, ▰
V:
Vanuatu
,
Venezuela
,
Vietnam
, ▰
Y:
Yemen
, ▰
Z:
Zambia
,
Zimbabwe
Sitemap