International Big Band Directory

ibd
🔎 search for
Big Bands
▰
Musicians
▰
Venues
▰
Gigs
▰
MiscAds
▰
Forum
▰
FAQ
▰
Video!
▰
Get Password
▰
Login
🔎
RODGER FOX BIG BAND
[New Zealand] Wellington Wellington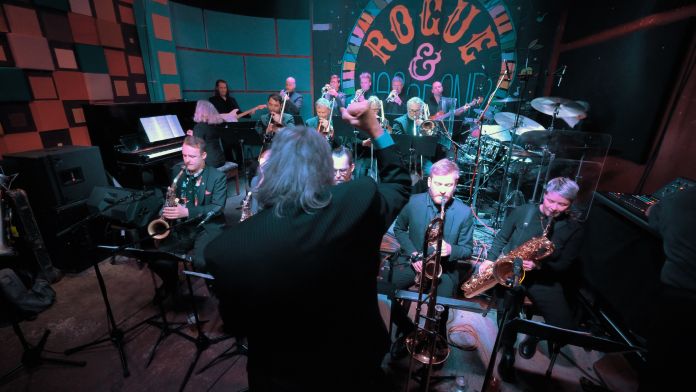 ProfessionalBigBand
RODGER FOX BIG BAND New Zealand's foremost Jazz Trombonist, Big Band Leader, Jazz Educator, Arranger, Producer and Senior Lecturer at The New Zealand School of Music 2003 made an Officer of the New Zealand Order of Merit (ONZM) for services to Music 2005 honoured by Massey University with an Honorary Doctorate of Music. Performance History The band has performed in concert with some of the biggest names in the business, from the jazz and entertainment world, including Steve Gadd, Michael Brecker, James Carter, Bill Reichenbach, Bob Sheppard, Diane Schuur, Eric Marienthal, Steve Smith, Dee Dee Bridgewater, Robben Ford, Dick Oatts, Alan Broadbent, Francisco Torres David Clayton-Thomas, Denise Perrier, Gregg Bissonette, John Fedchock, Louie Bellson, Clay Jenkins, Jon Papenbrook, Gary Grant, Alan Broadbent, Allen Vizzutti, Jim Pugh, Irv Wagner, The University of Oklahoma Trombone Ensemble, Tom Warrington, Joe LaBarbera, Larry Koonse, Chuck Findley, Charlie Musselwhite, Chris Cain, Randy Crawford, Bobby Shew, Lanny Morgan, Bruce Paulson, Arturo Sandoval, Joe Williams, The Four Tops – Temptations, Gary Grant, Jon Papenbrook, Bill Cunliffe, Holly Hofmann, Kevin Mahogany to name but a few. Six times Winner of the New Zealand Jazz recording of the year in 1981, 2000, 2004. 2006, 2009 and 2011 Finalists 1984, 2005, 2008, 2015 QUOTE Contact: Rodger Fox Email rdfoxtrombone@gmail.com Mobile 0211433526
www.rodgerfoxbigband.com
🔎
Jason Boon Bigband
[Switzerland] Zürich Kloten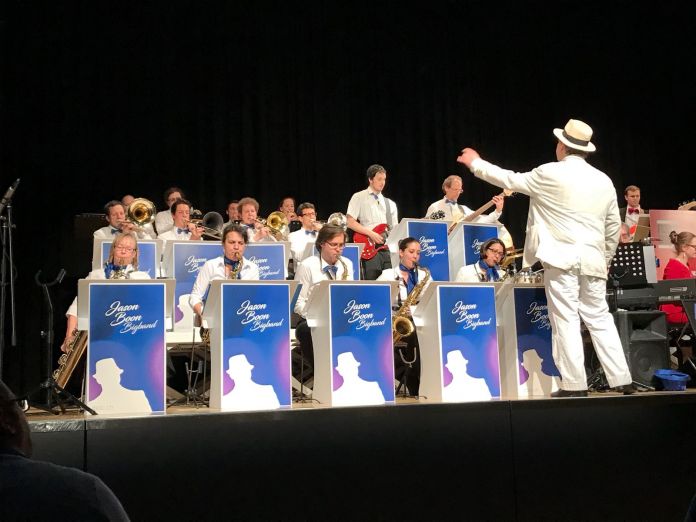 SemiProfBigBand

Die Jason Boon Big Band besteht aus zwanzig ambitionierten Amateur- und Berufsmusikern. Wir spielen ein breites, sowie anspruchsvolles Repertoire aus der Welt der Jazz-, Funk- und Popmusik. Gerne umrahmen wir Ihren geplanten Event musikalisch. Die Jason Boon Big Band entstand im Jahr 2005 aus einem Musical Projekt. Gegründet wurde die Band von Martin Schacher, welcher bis 2015 die Band leitete. Seit Ihrer Gründung entwickelte sich die Jason Boon Big Band stetig weiter und konnte in Ihrer Geschichte einige Highlights realisieren. Seit Ende 2015 spielen wir unter der musikalischen Leitung von Stefan Mens. Stefan Mens ist Gitarrist und spielte gelegentlich als Aushilfe bei uns, bevor er sich Ende 2015 entschied, die musikalische Leitung der Jason Boon Big Band zu übernehmen.



🔎
The Lancer Band
[Australia] New South Wales Sydney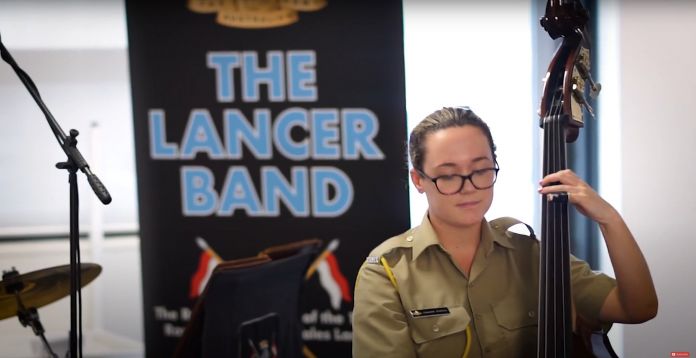 ProfessionalBigBand

The Lancer Band is a big band of the Australian Army and has been serving continuously since 1891. The band is made up of members of the Australian Army Reserve who are soldiers and musicians. The Lancer Band works primarily as a big band but also performs as a smaller jazz ensemble, a rock/party band, and a marching band for Army ceremonial taskings. The band originally started as a horse-mounted brass band as part of its regiment, the Royal New South Wales Lancers, a Light Horse or cavalry regiment. Band members have deployed on international and domestic operational service duties, both as a band and in individual soldier capacities. The Lancer Band now has a significant social media profile where it continues its mission to promote the image of the regiment and the Australian Army through music and community engagement.



🔎
Midnight Blue Jazz Society
[Canada] Alberta Calgary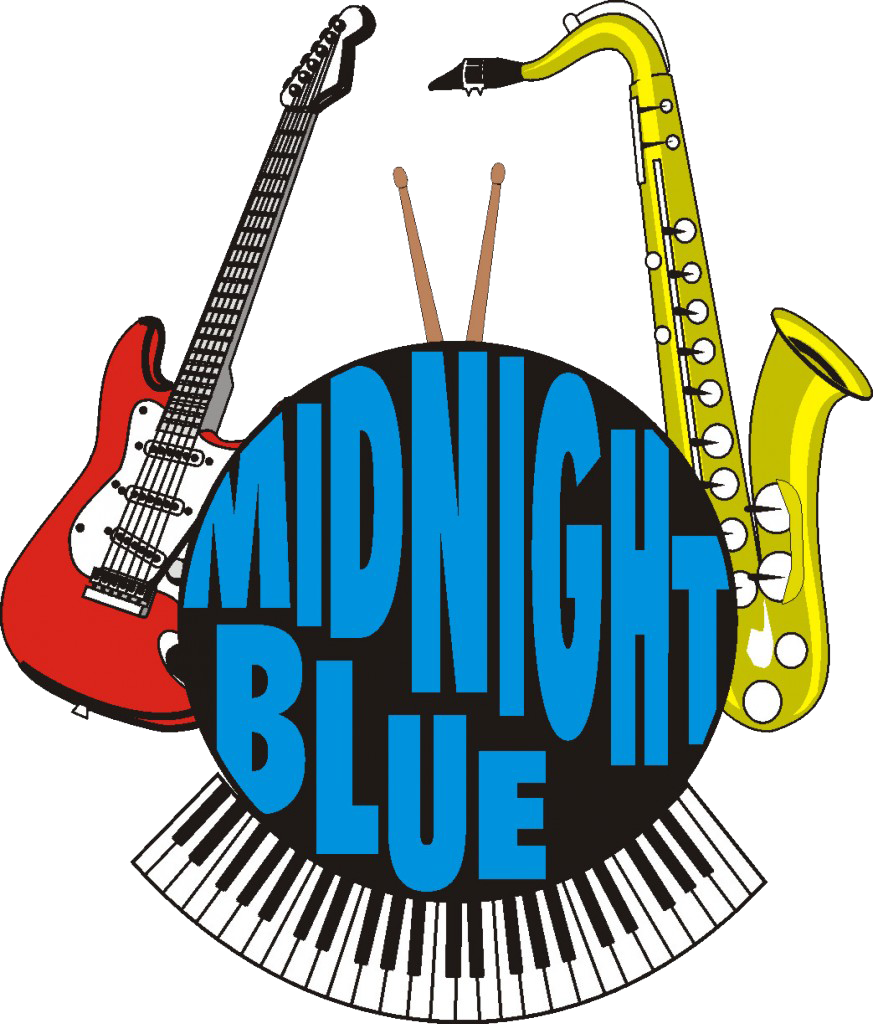 AmateurBigBand

Midnight Blue Jazz Society is a traditional big band with 17 musicians and a director. We are based in Calgary, Alberta and our repertoire spans a wide variety of styles- swing, jazz, blues, Latin, funk, classic rock - whatever fits the occasion. We play at business/community parties and public events. We are a not for profit organization which is funded by and for its members. It's growth and success depends on member support and participation. Our Society includes the members, the Board and Artistic Director. Midnight Blue Jazz Society strives to provide a learning and teaching process, top quality music education to maintain a standard of excellence, peer encouragement in a supportive environment and the opportunity to perform in public.



🔎
Thilo Wolf Big Band
[Germany] Bavaria Fürth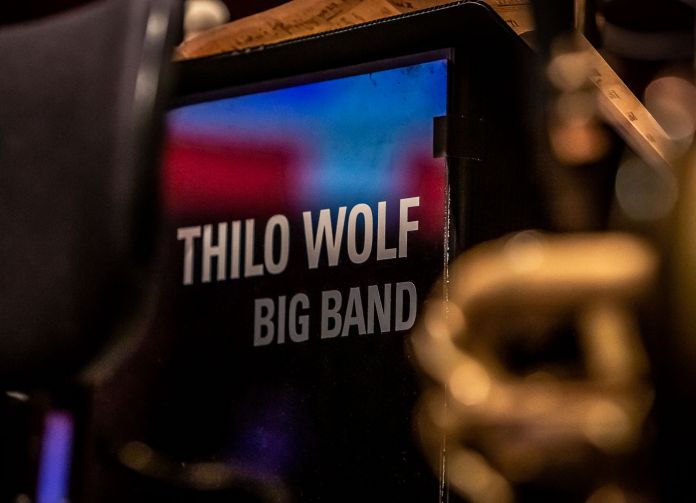 ProfessionalBigBand

Thilo Wolf Big Band, founded by Thilo Wolf, is one of Germany's leading Big Bands for over 25 years and was inducted into the "Big Band Hall Of Fame" (USA) in 2007. The Bayerische Rundfunk was the birthplace of the band and they immediately got their own TV show lasting several years ("SWING IT"). Countless TV programs for BR television, ARD, ZDF and 3SAT followed The orchestra has already worked with numerous international artists, including the big band heroes Max Greger, Paul Kuhn and Ray Anthony as well as numerous Grammy Award winners such as Paul Anka, Diane Schuur and New York Voices up to the current German-speaking top acts such as Till Brönner or Max Mutzke. The big band is not only represented as a television orchestra in various broadcasters, but is still involved in various cross-border projects to this day. Over 30 studio albums have also been created.



Is your Big Band listed?
▰
A:
Afghanistan
,
Albania
,
Algeria
,
Andorra
,
Angola
,
Antigua and Barbuda
,
Argentina
,
Armenia
,
Aruba
,
Australia
,
Austria
,
Azerbaijan
, ▰
B:
Bahamas
,
Bahrain
,
Bangladesh
,
Barbados
,
Belarus
,
Belgium
,
Belize
,
Benin
,
Bhutan
,
Bolivia
,
Bosnia and Herzegovina
,
Botswana
,
Brazil
,
Brunei
,
Bulgaria
,
Burkina Faso
,
Burma
,
Burundi
, ▰
C:
Cambodia
,
Cameroon
,
Canada
,
Cabo Verde
,
Central African Republic
,
Chad
,
Chile
,
China
,
Colombia
,
Comoros
,
Congo, Democratic Republic
,
Congo, Republic
,
Costa Rica
,
Cote d'Ivoire
,
Croatia
,
Cuba
,
Curacao
,
Cyprus
,
Czechia
, ▰
D:
Denmark
,
Djibouti
,
Dominica
,
Dominican Republic
, ▰
E:
East Timor
,
Ecuador
,
Egypt
,
El Salvador
,
Equatorial Guinea
,
Eritrea
,
Estonia
,
Ethiopia
, ▰
F:
Fiji
,
Finland
,
France
, ▰
G:
Gabon
,
Gambia
,
Georgia
,
Germany
,
Ghana
,
Greece
,
Grenada
,
Guatemala
,
Guinea
,
Guinea-Bissau
,
Guyana
, ▰
H:
Haiti
,
Holy See
,
Honduras
,
Hong Kong
,
Hungary
, ▰
I:
Iceland
,
India
,
Indonesia
,
Iran
,
Iraq
,
Ireland
,
Israel
,
Italy
, ▰
J:
Jamaica
,
Japan
,
Jordan
, ▰
K:
Kazakhstan
,
Kenya
,
Kiribati
,
Korea, North
,
Korea, South
,
Kosovo
,
Kuwait
,
Kyrgyzstan
, ▰
L:
Laos
,
Latvia
,
Lebanon
,
Lesotho
,
Liberia
,
Libya
,
Liechtenstein
,
Lithuania
,
Luxembourg
, ▰
M:
Macau
,
Macedonia
,
Madagascar
,
Malawi
,
Malaysia
,
Maldives
,
Mali
,
Malta
,
Marshall Islands
,
Mauritania
,
Mauritius
,
Mexico
,
Micronesia
,
Moldova
,
Monaco
,
Mongolia
,
Montenegro
,
Morocco
,
Mozambique
, ▰
N:
Namibia
,
Nauru
,
Nepal
,
Netherlands
,
New Zealand
,
Nicaragua
,
Niger
,
Nigeria
,
North Korea
,
Norway
, ▰
O:
Oman
, ▰
P:
Pakistan
,
Palau
,
Palestinian Territories
,
Panama
,
Papua New Guinea
,
Paraguay
,
Peru
,
Philippines
,
Poland
,
Portugal
, ▰
Q:
Qatar
, ▰
R:
Romania
,
Russia
,
Rwanda
, ▰
S:
Saint Kitts and Nevis
,
Saint Lucia
,
Saint Vincent and the Grenadines
,
Samoa
,
San Marino
,
Sao Tome and Principe
,
Saudi Arabia
,
Senegal
,
Serbia
,
Seychelles
,
Sierra Leone
,
Singapore
,
Sint Maarten
,
Slovakia
,
Slovenia
,
Solomon Islands
,
Somalia
,
South Africa
,
South Korea
,
South Sudan
,
Spain
,
Sri Lanka
,
Sudan
,
Suriname
,
Swaziland
,
Sweden
,
Switzerland
,
Syria
, ▰
T:
Taiwan
,
Tajikistan
,
Tanzania
,
Thailand
,
Timor-Leste
,
Togo
,
Tonga
,
Trinidad and Tobago
,
Tunisia
,
Turkey
,
Turkmenistan
,
Tuvalu
, ▰
U:
Uganda
,
Ukraine
,
United Arab Emirates
,
United Kingdom
,
United States (USA)
,
Uruguay
,
Uzbekistan
, ▰
V:
Vanuatu
,
Venezuela
,
Vietnam
, ▰
Y:
Yemen
, ▰
Z:
Zambia
,
Zimbabwe
Sitemap