International Big Band Directory

ibd
🔎 search for
Big Bands
▰
Musicians
▰
Venues
▰
Gigs
▰
MiscAds
▰
Forum
▰
FAQ
▰
Video!
▰
Get Password
▰
Login
🔎
TU Big Band
[Germany] Sachsen Dresden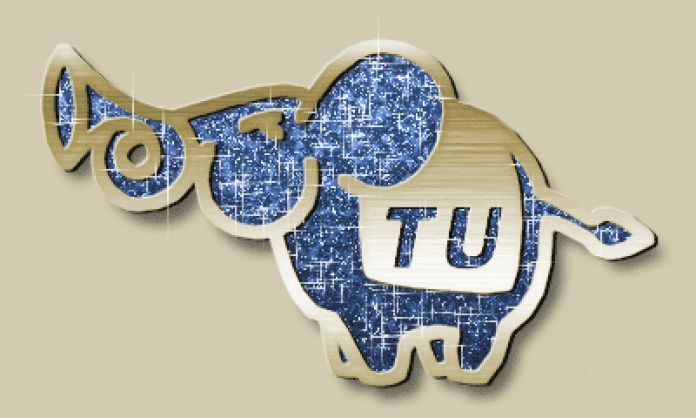 AmateurBigBand

Latin, Jazz und Funk im fetten Big Band-Sound, swingende Standards aus den 30er und 40er Jahren sowie klangvolle Balladen und flotte Tänze zeichnen die musikalische Vielfalt der TU Big Band Dresden aus. Als studentisches Jazz-Orchester begeistern etwa 30 junge und junggebliebene Musiker unter wechselnder Leitung von Bertram Liskowsky und Mathis Nicolaus das Publikum in Konzertsälen, auf Stadtfesten und in Studentenclubs. Im Jahr 1968 als TU Blasorchester gegründet, tragen noch heute ein Klarinetten- und Flötensatz neben der klassischen Besetzung zum einzigartigen und unverwechselbaren Klang der Big Band bei. Mit gesanglicher Unterstützung schlagen wir einen facettenreichen Bogen von flotten Klassikern wie "The Lady Is A Tramp" bis zu stilvollen Balladen von Roger Cicero. Mit unserem Programm traten wir zuletzt auch auf der HanseSail in Rostock und dem Dixieland Festival Dresden auf. Wir, die TU Big Band Dresden, bieten lebhafte Unterhaltung für jeden Anlass mit unserem vielfältigen Repertoire.



🔎
Carmel Big Band
[Israel] Western Galilee Mate Asher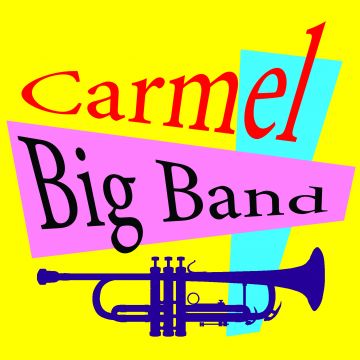 AmateurBigBand

Established in 2009, Carmel Big Band, brings together some 20 music teachers and amateur musicians who meet on Wednesdays for rehearsals. Carmel Big Band performed in various local festivals (e.g., Haifa's Holiday of Holidays, Tel-Aviv's Jazz in the Avenue, Jaffa's Jazz Club of Hasimta Theatre, Galil-Yam Festival, etc.). Directed and managed by Menachem Grudzinski, Carmel Big Band is poised for new challanges, planning a summer tour next year (2020) to Europe.



🔎
Mighty Fraser Big Band
[Canada] British Columbia Surrey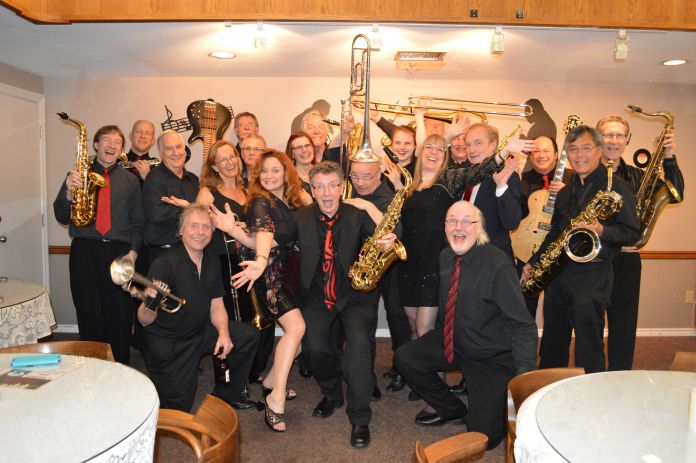 AmateurBigBand

Amateur band, however, check out our videos, they're as good as any professional band! let me know your thoughts via our website, mightyfraserbigband.com Mighty Fraser Big Band is a group of 19 high-energy jazz musicians from across the lower mainland with a passion for keeping the music and sound of the "big band" alive in our communities. with a repertoire ranging from the 40's swing era dance classics, to modern big band arrangements of various styles. reorganized in 2010 by doug knight and casey blackwell, the bands rhythmic styling are regularly honed every wednesday at rehearsal. A change of name in 2011; (from third stage) to Mighty Fraser Big Band, selected from a list band members submitted, was thought to best represent the band and better reflect the bands location and what they are. also takes advantage of being associated with the huge, world renowned, mighty Fraser River that has an exciting history and means so much in the history and to economy of British Columbia, Canada, the band have performed for community, corporate and charity events, private parties, social clubs, rotary clubs, seniors dances, resort ski lodges, churches, (jazz vespers!), concerts-in-the-park series', and will be at any occasion where they can get people on their feet and bring a toe-tapping smile to their face. Please check us out on our website mightyfraserbigband.com CONTACT: mightyfraserbigband@telus.net



🔎
Mike WT Allen's Space Elevator
[Canada] BC Vancouver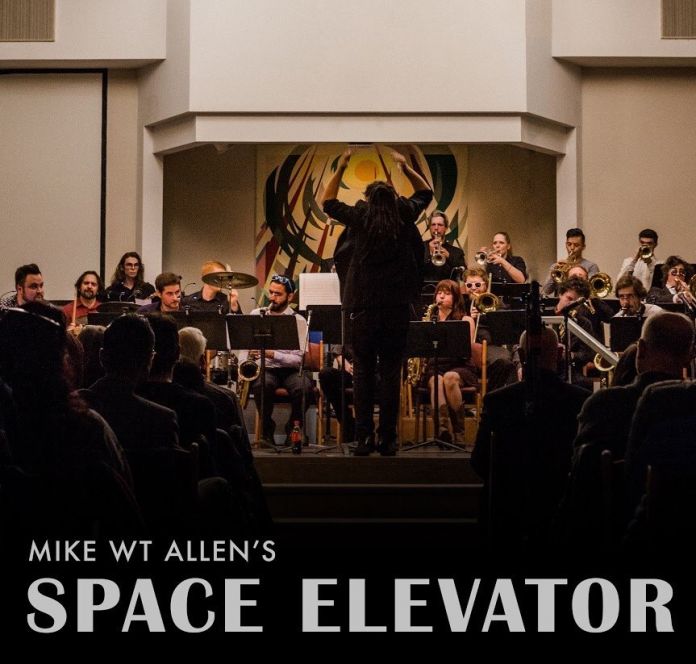 ProfessionalBigBand

Formed by award winning composer and musician Mike WT Allen, the 20 person jazz-metal powerhouse Space Elevator exists as a vehicle to deliver Mike's ideas of what modern big band music should sound like. Mike's compositions travel between big band jazz, heavy metal, funk, experimental, and the avant-garde with horns, guitars, synths, and two drummers. Space Elevator has been described as "...one of the most awe-inspiring demonstrations of musical prowess that I have ever experienced." by Discorder Magazine.



🔎
Scottish National Jazz Orchestra
[United Kingdom] Scotland Edinburgh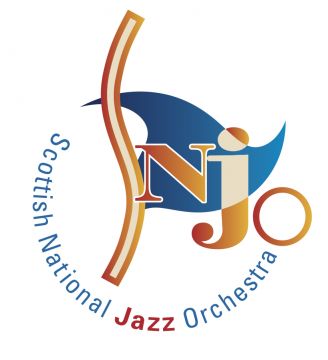 ProfessionalBigBand

Founder/Director Tommy Smith established the SNJO in 1995 as a not-for-profit organization with a crystal clear artistic vision and core values of versatility, discipline, and expression. The SNJO is dedicated to promoting jazz as a pre-eminent art form through performances, original compositions, recordings, and educational outreach programmes. This commitment extends to the task of developing promising young jazz musicians through the ranks of The Tommy Smith Youth Jazz Orchestra. It should, therefore, come as no surprise that many of the leading lights in world jazz have enthusiastically shared the stage with the SNJO. People like Cleo Laine, John Scofield, Gary Burton, Bobby Watson, Dave Liebman, Joe Lovano, Jazzmeia Horn, Bill Evans, Kenny Wheeler, Branford Marsalis, Arild Andersen, Peter Erskine, Kurt Elling, Makoto Ozone, and Randy Brecker have all joined the orchestra to explore virtually every room in the house of the jazz. The SNJO repertoire has included re-imaginings of works by the great, the good and the gigantic, including Weather Report, Herman, Rich, Strayhorn, Goodman, Kenton, Basie, Gillespie, Mingus, Corea, Monk, Metheny, Shorter, Miles, and Coltrane. They have also recorded vivid interpretations of Gershwin and Ellington to rave reviews, alongside a remarkable re-reading of Miles Ahead, an ECM-tinted set on Celebration and Tommy Smith's suite, Torah. The SNJO has also built a growing library of original compositions by the world's leading composers.



Is your Big Band listed?
▰
A:
Afghanistan
,
Albania
,
Algeria
,
Andorra
,
Angola
,
Antigua and Barbuda
,
Argentina
,
Armenia
,
Aruba
,
Australia
,
Austria
,
Azerbaijan
, ▰
B:
Bahamas
,
Bahrain
,
Bangladesh
,
Barbados
,
Belarus
,
Belgium
,
Belize
,
Benin
,
Bhutan
,
Bolivia
,
Bosnia and Herzegovina
,
Botswana
,
Brazil
,
Brunei
,
Bulgaria
,
Burkina Faso
,
Burma
,
Burundi
, ▰
C:
Cambodia
,
Cameroon
,
Canada
,
Cabo Verde
,
Central African Republic
,
Chad
,
Chile
,
China
,
Colombia
,
Comoros
,
Congo, Democratic Republic
,
Congo, Republic
,
Costa Rica
,
Cote d'Ivoire
,
Croatia
,
Cuba
,
Curacao
,
Cyprus
,
Czechia
, ▰
D:
Denmark
,
Djibouti
,
Dominica
,
Dominican Republic
, ▰
E:
East Timor
,
Ecuador
,
Egypt
,
El Salvador
,
Equatorial Guinea
,
Eritrea
,
Estonia
,
Ethiopia
, ▰
F:
Fiji
,
Finland
,
France
, ▰
G:
Gabon
,
Gambia
,
Georgia
,
Germany
,
Ghana
,
Greece
,
Grenada
,
Guatemala
,
Guinea
,
Guinea-Bissau
,
Guyana
, ▰
H:
Haiti
,
Holy See
,
Honduras
,
Hong Kong
,
Hungary
, ▰
I:
Iceland
,
India
,
Indonesia
,
Iran
,
Iraq
,
Ireland
,
Israel
,
Italy
, ▰
J:
Jamaica
,
Japan
,
Jordan
, ▰
K:
Kazakhstan
,
Kenya
,
Kiribati
,
Korea, North
,
Korea, South
,
Kosovo
,
Kuwait
,
Kyrgyzstan
, ▰
L:
Laos
,
Latvia
,
Lebanon
,
Lesotho
,
Liberia
,
Libya
,
Liechtenstein
,
Lithuania
,
Luxembourg
, ▰
M:
Macau
,
Macedonia
,
Madagascar
,
Malawi
,
Malaysia
,
Maldives
,
Mali
,
Malta
,
Marshall Islands
,
Mauritania
,
Mauritius
,
Mexico
,
Micronesia
,
Moldova
,
Monaco
,
Mongolia
,
Montenegro
,
Morocco
,
Mozambique
, ▰
N:
Namibia
,
Nauru
,
Nepal
,
Netherlands
,
New Zealand
,
Nicaragua
,
Niger
,
Nigeria
,
North Korea
,
Norway
, ▰
O:
Oman
, ▰
P:
Pakistan
,
Palau
,
Palestinian Territories
,
Panama
,
Papua New Guinea
,
Paraguay
,
Peru
,
Philippines
,
Poland
,
Portugal
, ▰
Q:
Qatar
, ▰
R:
Romania
,
Russia
,
Rwanda
, ▰
S:
Saint Kitts and Nevis
,
Saint Lucia
,
Saint Vincent and the Grenadines
,
Samoa
,
San Marino
,
Sao Tome and Principe
,
Saudi Arabia
,
Senegal
,
Serbia
,
Seychelles
,
Sierra Leone
,
Singapore
,
Sint Maarten
,
Slovakia
,
Slovenia
,
Solomon Islands
,
Somalia
,
South Africa
,
South Korea
,
South Sudan
,
Spain
,
Sri Lanka
,
Sudan
,
Suriname
,
Swaziland
,
Sweden
,
Switzerland
,
Syria
, ▰
T:
Taiwan
,
Tajikistan
,
Tanzania
,
Thailand
,
Timor-Leste
,
Togo
,
Tonga
,
Trinidad and Tobago
,
Tunisia
,
Turkey
,
Turkmenistan
,
Tuvalu
, ▰
U:
Uganda
,
Ukraine
,
United Arab Emirates
,
United Kingdom
,
United States (USA)
,
Uruguay
,
Uzbekistan
, ▰
V:
Vanuatu
,
Venezuela
,
Vietnam
, ▰
Y:
Yemen
, ▰
Z:
Zambia
,
Zimbabwe
Sitemap