International Big Band Directory

ibd
🔎 search for
Big Bands
▰
Musicians
▰
Venues
▰
Gigs
▰
MiscAds
▰
Forum
▰
FAQ
▰
Video!
▰
Get Password
▰
Login
🔎
Swan Big Band
[Switzerland] Zürich Horgen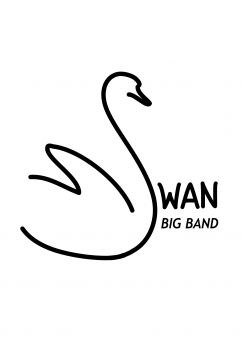 AmateurBigBand

Wie bei vielen andern Bigbands, stand zu Beginn auch bei der Swan Big Band die Musik der Altmeister wie Glenn Miller, Benny Goodman und Count Basie im Zentrum. Die vielseitige Formation würde dem Namen nicht gerecht, wenn sie auf die klassischen Swing-Nummern verzichten würde. Doch die Swan Big Band baut ihr Repertoire laufend aus. Das Orchester pflegt eine breite Stilpalette, die sich von südamerikanischen und traditionellen Tanzrhythmen über Funk bis zu Modern Classic erstreckt. Der bekannte Bandleader Erwin Lorant, ein langjähriges Mitglied des Pepe Lienhard Orchesters, leitet die Swan Big Band sehr erfolgreich seit mehr als zehn Jahren.



🔎
Ximo Tebar A-Free-Kan Jazz Dance Big Band
[Spain] Valencia Valencia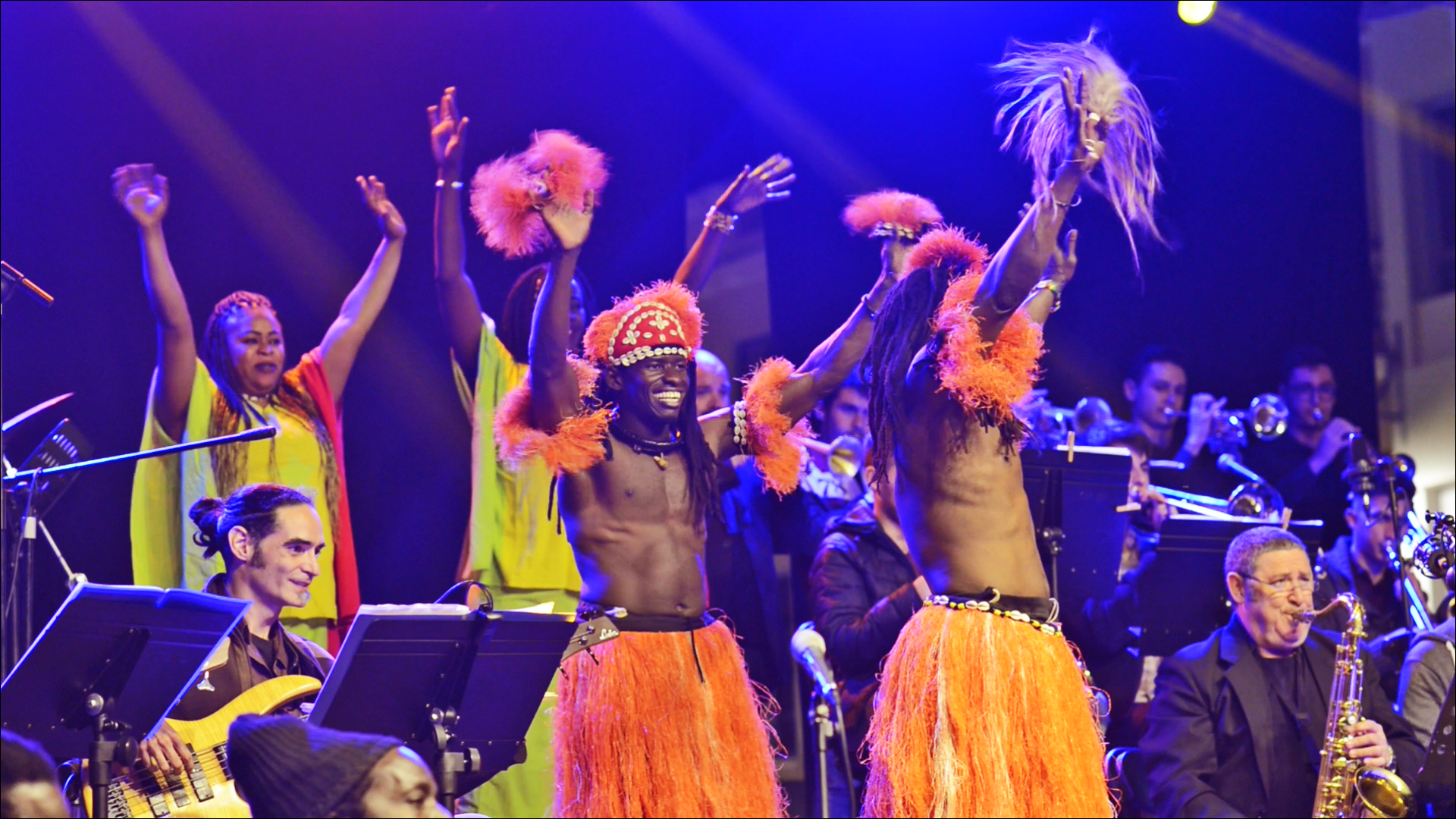 ProfessionalBigBand

[Concert/Performance] A-FREE-KAN JAZZ DANCE BIG BAND, curious and unusual instrumental composition with traditional African, classical and flamenco voices, instruments and dances led by jazz guitarist Ximo Tebar. Artistically, highlights the fusion of traditional African music and dance with the most modern jazz in a curious and unusual instrumental composition with voices, itraditional African instruments and dances, flamenco dance, classical and modern instruments; cello, percussion, guitar, bass and drums creating a curious combination of environments cello-kora (traditional African instrument), and the African voices playing original music or arrangements of renowned composers such as Wayne Shorter or Miriam Makeba. The collective improvisations between the instruments together with the percussionists and the dances, create a rhythmic, mysterious and magical spectacular environment. This project is a multicultural breakthrough in the fusion of World Music.



🔎
COBANA
[Switzerland] St.Gallen St.Gallen

SemiProfBigBand

Die besondere Band für Ihren Event, Musik zum entspannten Kopfnicken, Groove und fette Beats mit knackigen Horns. Das Beste aus Rhythm&Blues, Swing, Funk, Pop, Latin, Disco und tanzbarem Soul. Songs, die direkten Einfluss auf ihren Bewegungsapparat haben. Die Cobana ist eine erfolgreiche Gruppe von begeisterten Musikerinnen und Musikern aus der Region Ostschweiz, welche seit 1988 besteht. Unser Repertoire umfasst bekannte groovige Songs aus Rhythm&Blues, Funk, Pop, Latin, Disco und Soul. Durch diese einmalige Vielfalt an Stilrichtungen wird auch Ihr Anlass zum unvergesslichen Musikerlebnis für Sie und Ihre Gäste. Für spezielle Anlässe bereiten wir auch gerne ein Programm nach Ihren Wünschen und Vorstellungen vor. Als besonderen Leckerbissen können wir Ihnen unsere charmante Sängerinnen Eveline Battaglia, und unseren Sänger Patrick Bischof präsentieren. Sie überzeugen mit ihren einzigartigen Stimmen und geben unserem Sound eine unverkennbare Note. Die Cobana steht unter dem Leading von Profimusiker Egon Rietmann, welcher neben Eigenkompositionen auch aktuelle Songs für die Band arrangiert. Durch seinen grossen Ehrgeiz und Ideenreichtum gelingt es ihm einen sehr überzeugenden und interessanten Bandsound zu gestalten, der sich unüberhörbar bemerkbar macht. Seine Bühnenpräsenz reisst die Band mit, so dass zusammen mit unseren Vokalisten der Funke auf das Publikum überspringt.



🔎
TU Big Band
[Germany] Sachsen Dresden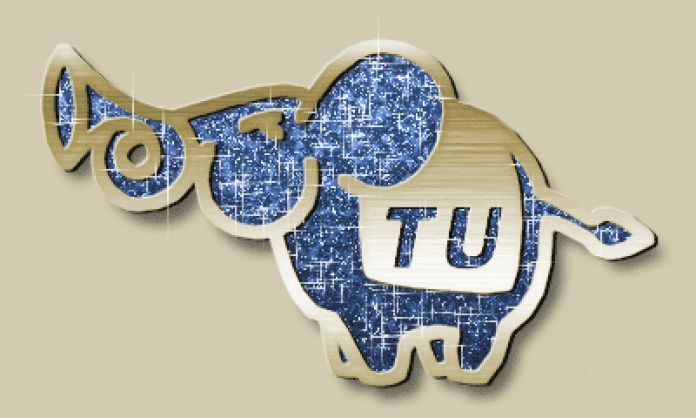 AmateurBigBand

Latin, Jazz und Funk im fetten Big Band-Sound, swingende Standards aus den 30er und 40er Jahren sowie klangvolle Balladen und flotte Tänze zeichnen die musikalische Vielfalt der TU Big Band Dresden aus. Als studentisches Jazz-Orchester begeistern etwa 30 junge und junggebliebene Musiker unter wechselnder Leitung von Bertram Liskowsky und Mathis Nicolaus das Publikum in Konzertsälen, auf Stadtfesten und in Studentenclubs. Im Jahr 1968 als TU Blasorchester gegründet, tragen noch heute ein Klarinetten- und Flötensatz neben der klassischen Besetzung zum einzigartigen und unverwechselbaren Klang der Big Band bei. Mit gesanglicher Unterstützung schlagen wir einen facettenreichen Bogen von flotten Klassikern wie "The Lady Is A Tramp" bis zu stilvollen Balladen von Roger Cicero. Mit unserem Programm traten wir zuletzt auch auf der HanseSail in Rostock und dem Dixieland Festival Dresden auf. Wir, die TU Big Band Dresden, bieten lebhafte Unterhaltung für jeden Anlass mit unserem vielfältigen Repertoire.



🔎
Carmel Big Band
[Israel] Western Galilee Mate Asher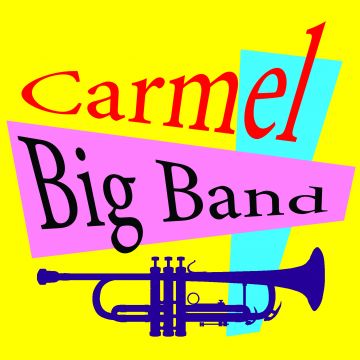 AmateurBigBand

Established in 2009, Carmel Big Band, brings together some 20 music teachers and amateur musicians who meet on Wednesdays for rehearsals. Carmel Big Band performed in various local festivals (e.g., Haifa's Holiday of Holidays, Tel-Aviv's Jazz in the Avenue, Jaffa's Jazz Club of Hasimta Theatre, Galil-Yam Festival, etc.). Directed and managed by Menachem Grudzinski, Carmel Big Band is poised for new challanges, planning a summer tour next year (2020) to Europe.



Is your Big Band listed?
▰
A:
Afghanistan
,
Albania
,
Algeria
,
Andorra
,
Angola
,
Antigua and Barbuda
,
Argentina
,
Armenia
,
Aruba
,
Australia
,
Austria
,
Azerbaijan
, ▰
B:
Bahamas
,
Bahrain
,
Bangladesh
,
Barbados
,
Belarus
,
Belgium
,
Belize
,
Benin
,
Bhutan
,
Bolivia
,
Bosnia and Herzegovina
,
Botswana
,
Brazil
,
Brunei
,
Bulgaria
,
Burkina Faso
,
Burma
,
Burundi
, ▰
C:
Cambodia
,
Cameroon
,
Canada
,
Cabo Verde
,
Central African Republic
,
Chad
,
Chile
,
China
,
Colombia
,
Comoros
,
Congo, Democratic Republic
,
Congo, Republic
,
Costa Rica
,
Cote d'Ivoire
,
Croatia
,
Cuba
,
Curacao
,
Cyprus
,
Czechia
, ▰
D:
Denmark
,
Djibouti
,
Dominica
,
Dominican Republic
, ▰
E:
East Timor
,
Ecuador
,
Egypt
,
El Salvador
,
Equatorial Guinea
,
Eritrea
,
Estonia
,
Ethiopia
, ▰
F:
Fiji
,
Finland
,
France
, ▰
G:
Gabon
,
Gambia
,
Georgia
,
Germany
,
Ghana
,
Greece
,
Grenada
,
Guatemala
,
Guinea
,
Guinea-Bissau
,
Guyana
, ▰
H:
Haiti
,
Holy See
,
Honduras
,
Hong Kong
,
Hungary
, ▰
I:
Iceland
,
India
,
Indonesia
,
Iran
,
Iraq
,
Ireland
,
Israel
,
Italy
, ▰
J:
Jamaica
,
Japan
,
Jordan
, ▰
K:
Kazakhstan
,
Kenya
,
Kiribati
,
Korea, North
,
Korea, South
,
Kosovo
,
Kuwait
,
Kyrgyzstan
, ▰
L:
Laos
,
Latvia
,
Lebanon
,
Lesotho
,
Liberia
,
Libya
,
Liechtenstein
,
Lithuania
,
Luxembourg
, ▰
M:
Macau
,
Macedonia
,
Madagascar
,
Malawi
,
Malaysia
,
Maldives
,
Mali
,
Malta
,
Marshall Islands
,
Mauritania
,
Mauritius
,
Mexico
,
Micronesia
,
Moldova
,
Monaco
,
Mongolia
,
Montenegro
,
Morocco
,
Mozambique
, ▰
N:
Namibia
,
Nauru
,
Nepal
,
Netherlands
,
New Zealand
,
Nicaragua
,
Niger
,
Nigeria
,
North Korea
,
Norway
, ▰
O:
Oman
, ▰
P:
Pakistan
,
Palau
,
Palestinian Territories
,
Panama
,
Papua New Guinea
,
Paraguay
,
Peru
,
Philippines
,
Poland
,
Portugal
, ▰
Q:
Qatar
, ▰
R:
Romania
,
Russia
,
Rwanda
, ▰
S:
Saint Kitts and Nevis
,
Saint Lucia
,
Saint Vincent and the Grenadines
,
Samoa
,
San Marino
,
Sao Tome and Principe
,
Saudi Arabia
,
Senegal
,
Serbia
,
Seychelles
,
Sierra Leone
,
Singapore
,
Sint Maarten
,
Slovakia
,
Slovenia
,
Solomon Islands
,
Somalia
,
South Africa
,
South Korea
,
South Sudan
,
Spain
,
Sri Lanka
,
Sudan
,
Suriname
,
Swaziland
,
Sweden
,
Switzerland
,
Syria
, ▰
T:
Taiwan
,
Tajikistan
,
Tanzania
,
Thailand
,
Timor-Leste
,
Togo
,
Tonga
,
Trinidad and Tobago
,
Tunisia
,
Turkey
,
Turkmenistan
,
Tuvalu
, ▰
U:
Uganda
,
Ukraine
,
United Arab Emirates
,
United Kingdom
,
United States (USA)
,
Uruguay
,
Uzbekistan
, ▰
V:
Vanuatu
,
Venezuela
,
Vietnam
, ▰
Y:
Yemen
, ▰
Z:
Zambia
,
Zimbabwe
Sitemap