Canada Big Bands ✎add | ✎edit
🔎
Bruce James Orchestra
[Canada] British Columbia Vancouver

SemiProfBigBand

Thank you for taking the time to read about the Bruce James Orchestra- one of the hottest semi-professional big bands in the Vancouver BC area! Our 19 piece ensemble has a long history of providing exceptional big band/jazz/dance band music in the Tri-Cities/Lower Mainland/Fraser Valley; we have been performing all over the Lower Mainland since 1999. We perform a variety of big band music and are adaptable to all types of audiences/performance situations. We are a band that exudes high energy in our performance, incorporates rehearsed choreography in our selections, and is an ensemble which prides itself on excellence in both music, and showmanship.



🔎
Midnight Blue Jazz Society
[Canada] Alberta Calgary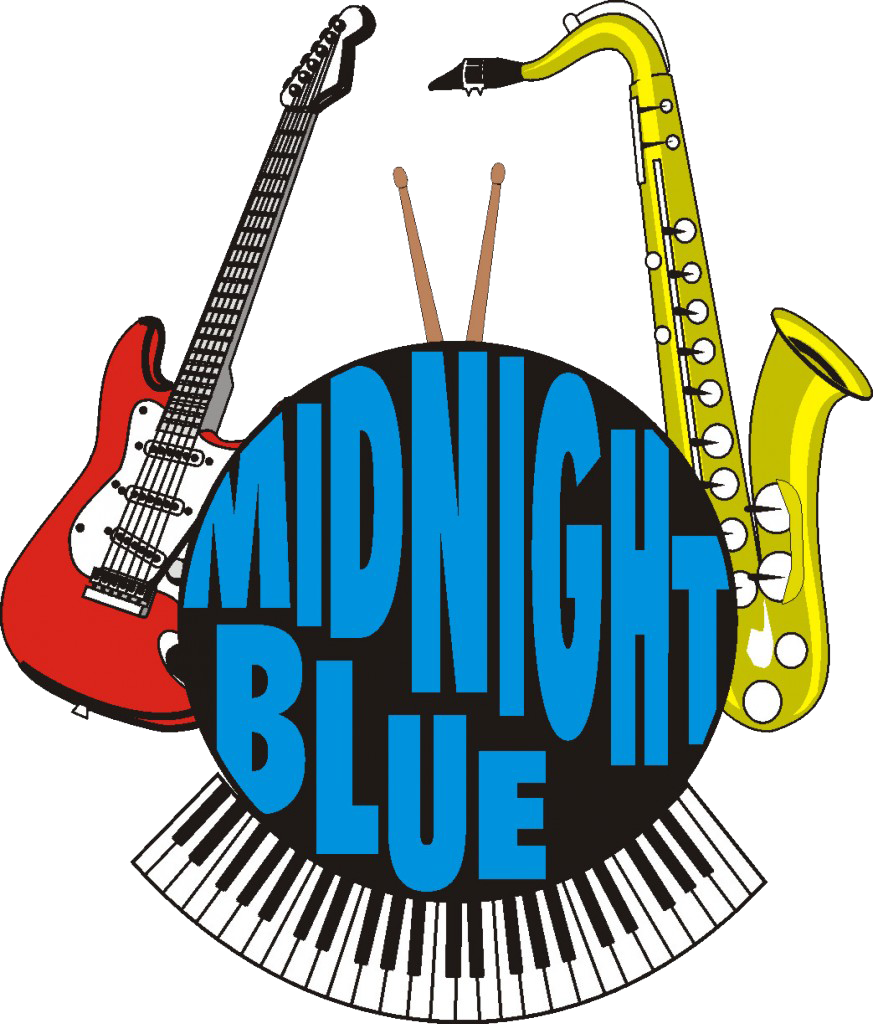 AmateurBigBand

Midnight Blue Jazz Society is a traditional big band with 17 musicians and a director. Based in Calgary, Alberta, Canada; our repertoire spans a wide variety of styles- swing, jazz, blues, Latin, funk, classic rock - whatever fits the situation; which includes business, community, public/private, charity events and music festivals. Midnight Blue Jazz Society is a registered not for profit organization; and its growth/success depends on member support and participation. The band actively strives to provide a learning and teaching process, top quality music education to maintain a standard of excellence, peer encouragement in a supportive environment and the opportunity to perform in public. In 2021, Midnight Blue Jazz Society celebrated its 20th anniversary, however due to the COVID pandemic, celebrations have been delayed until further notice. However during the pandemic, Midnight Blue worked on a band drumline and has incorporated it into future performances.



🔎
Kris Covlin And The Mighty Fraser Big Band
[Canada] British Columbia Vancouver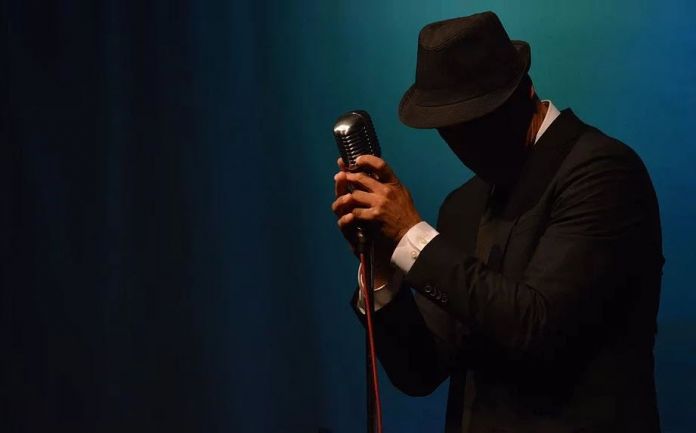 SemiProfBigBand

If It's that Rat Pack/ old Hollywood sound and feel you have been looking for, then Kris Covlin and the Mighty Fraser Big Band deliver classic standards from the 30s,40s and 50s. Frank Sinatra, Dean Martin, Bing, Nat 'King' Cole, Mel Tormé, Bobby Darin, Harry Connick Jr., Michael Buble, and so many more. Kris preserves the timing, swagger and traditional style that made these songs so irresistible. He performs this timeless material in a flexible variety of ensemble sizes suited for your event. From a 5-piece combo to complete 17-piece Big Band. Kris specializes in entertaining sophisticated clients and their guests with the perfect mix of fun and elegance. Weddings are one of his favorite events. He regularly performs at weddings and is recommended by event planners with discerning clients looking for the very best in Old Hollywood style talent. .Kris and the Mighty Fraser is also busy with corporate events and society functions. He is an expert emcee who keeps things both upbeat and organized. He will be happy to handle all of your special announcements, scheduled events and introductions. Please check us out on our website mightyfraserbigband.com CONTACT danmellor@shaw.ca



🔎
South Van Big Band
[Canada] British Columbia Vancouver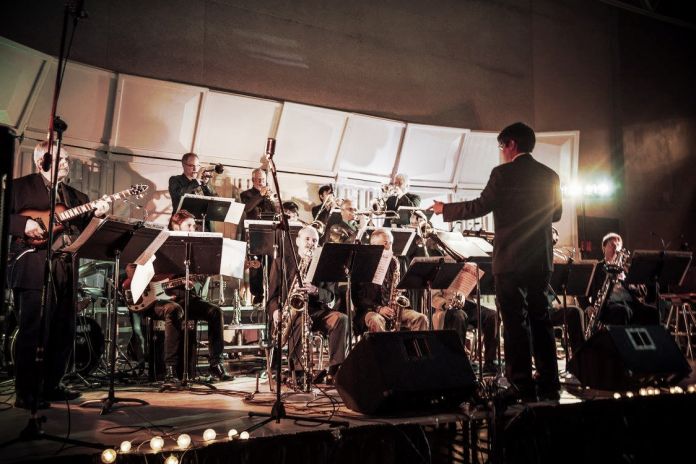 SemiProfBigBand

South Van Big Band is a 17-piece jazz orchestra based in Metro Vancouver, performing music composed or arranged for modern big band jazz. The band has a broad spectrum of musical taste ranging across blues, latin jazz, funk, swing, bebop and contemporary styles, and band grooves hard to deliver an eclectic set of music through the dynamic power of a modern big band.



🔎
Mike WT Allen's Space Elevator
[Canada] BC Vancouver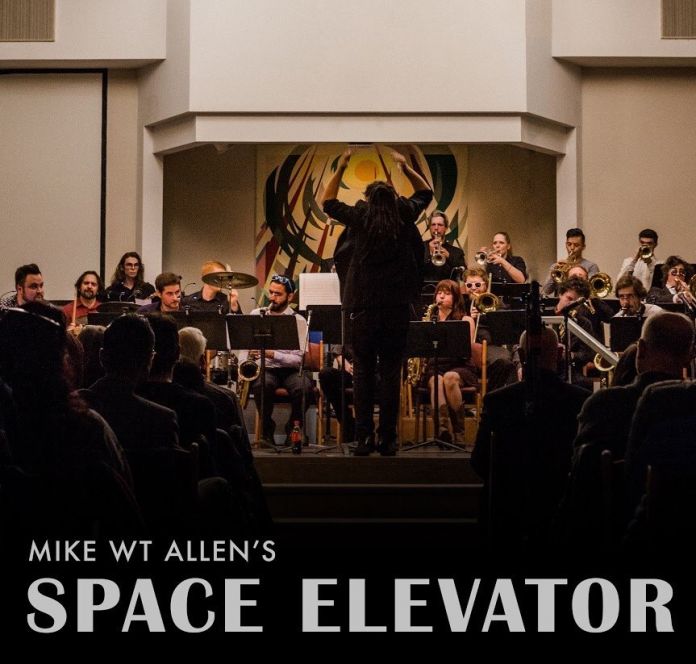 ProfessionalBigBand

Formed by award winning composer and musician Mike WT Allen, the 20 person jazz-metal powerhouse Space Elevator exists as a vehicle to deliver Mike's ideas of what modern big band music should sound like. Mike's compositions travel between big band jazz, heavy metal, funk, experimental, and the avant-garde with horns, guitars, synths, and two drummers. Space Elevator has been described as "...one of the most awe-inspiring demonstrations of musical prowess that I have ever experienced." by Discorder Magazine.



🔎
Hard Rubber Orchestra
[Canada] BC Vancouver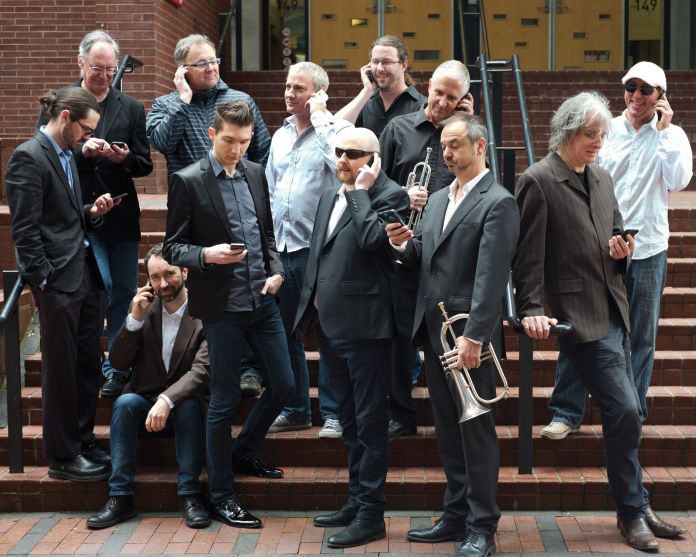 ProfessionalBigBand

Formed by in 1990 by John Korsrud, the 18-piece Hard Rubber Orchestra has been one of Canada's most active and unpredictable ensembles of creative music. Over the years they have collaborated with an incredibly diverse spectrum of local and international artists. HRO has released three CDs, recorded numerous CBC broadcasts, toured to Europe in 2003 and across Canada several times, and received the 2005 Alcan Arts Award – the largest arts award in Canada for creation. They have pushed the boundaries of the concert experience, creating several large multi-media shows such as The Ice Age ice shows (2010, 2000), the arts rave Drum & Light Festival (2010, 2009, 2008), The Elvis Cantata (1996, 1994), the Alcan awarded Enter/ Exit (2005). In 2005 they produced a special for CBC television called Cantata for the King. HRO is one of Canada's leading ensembles to commission new compositions, commissioning forty new works by thirty Canadian composers from jazz and classical fields such as Kenny Wheeler, Darcy James Argue, Rene Lussier, Scott Good, Howard Bashaw, Phil Dwyer, Brad Turner, Michael Blake, Tony Wilson, Fred Stride, Paul Dolden, Peter Hannan, Linda Bouchard, Marianne Trudel and Hugh Fraser.