Singapore Big Bands ✎add | ✎edit
🔎
Tanglin Rose Big Band
[Singapore] Singapore Singapore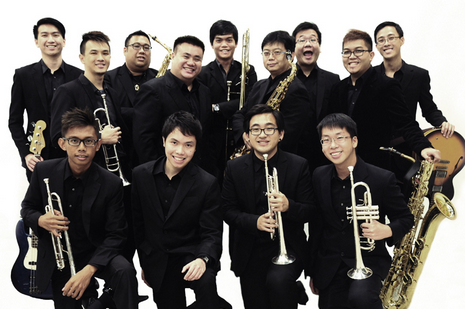 SemiProfBigBand

Enjoy festive favourites, Big Band Swing and '80s music with this dynamic symphonic wind band! Tanglin Rose Big Band is made up of professional-level classical horn players, together with soloists in each horn section, and an all jazz rhythm section line-up. This band has essentially moved on to specializing in Top 40s of the '80s era and are inspired by the likes of Stevie Wonder and Earth, Wind & Fire.



🔎
Summertimes Big Band
[Singapore] Singapore Singapore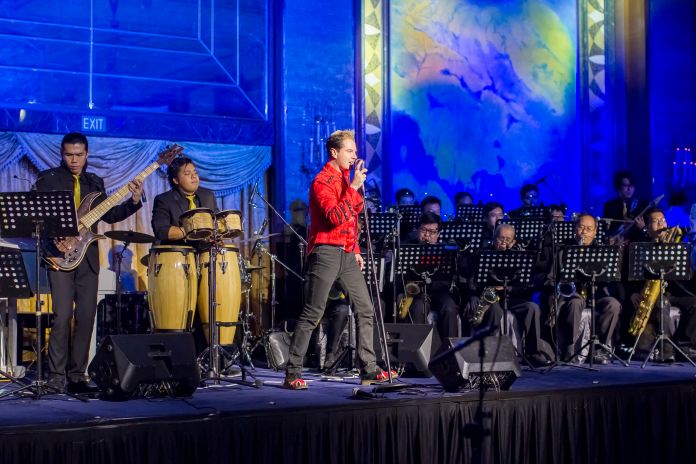 ProfessionalBigBand

The Summertimes Big Band is Singapore's only all-professional and independent big band which rehearses and performs on a very regular schedule. Formed in 2009 by a bunch of long time musician-friends who have been colleagues at other music ensembles and performance stages, the dynamism and synergy of this big band is often always felt beyond its hard-swinging music - to places where only sincerity, friendships and camaraderie can bring. Passion of the bandsmen are best heard at their live performances where collective dedication raises their already professional levels of performance up a couple of notches. Eight years after its inception, the Summertimes Big Band has played for over five hundred performances, much to the delight to its ever-growing base of jazz enthusiast audience - including the local and regional lindy hop swing dance communities. It's first all-swing concert - "1938 - An Evening of Big Band Music and Dance" - was a sold-out success when the band enjoyed minutes of standing-ovations together with world-renowned lindy hop dancers from Sweden & USA - including the indomitable Dawn Hampton of the famous Hampton family of musicians. Most recently, the band has also been invited to play with Charlie Haden for Mosaic Music Festival 2011's opening evening at The Esplanade.