Spain Big Bands ✎add | ✎edit
🔎
ESMAR Jazz & World Music Big Band
[Spain] Valencia Valencia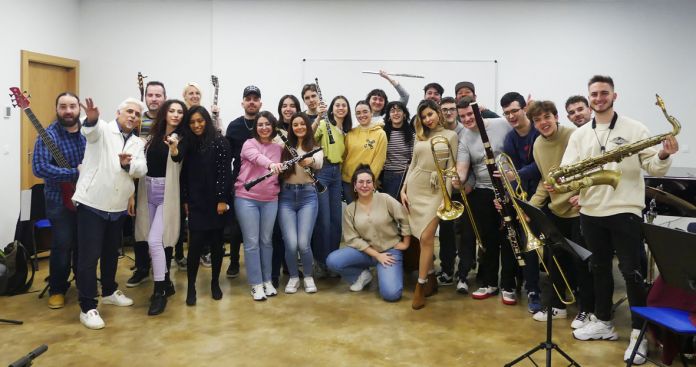 SemiProfBigBand

Esmar Jazz & World Music Big Band is an orchestra made up of more than 30 musicians, students of the Higher Grade of the ESMAR [High Performance School of Music]. In their concerts they have internationally renowned guest directors and artists. The repertoire includes compositions from various styles of jazz, blues and modern music, interpreted under the creative and sound philosophy of current music.



🔎
Ximo Tebar A-Free-Kan Jazz Dance Big Band
[Spain] Valencia Valencia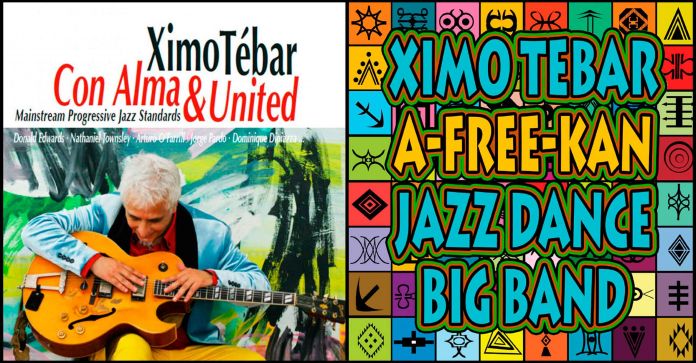 ProfessionalBigBand
[Concert/Performance] A-FREE-KAN JAZZ DANCE BIG BAND. [Download Audios and Big Band Scores] Curious and unusual instrumental composition with traditional African, classical and flamenco voices, instruments and dances led by jazz guitarist Ximo Tebar. Artistically, highlights the fusion of traditional African music and dance with the most modern jazz in a curious and unusual instrumental composition with voices, itraditional African instruments and dances, flamenco dance, classical and modern instruments; cello, percussion, guitar, bass and drums creating a curious combination of environments cello-kora (traditional African instrument), and the African voices playing original music or arrangements of renowned composers such as Wayne Shorter or Miriam Makeba. The collective improvisations between the instruments together with the percussionists and the dances, create a rhythmic, mysterious and magical spectacular environment. This project is a multicultural breakthrough in the fusion of World Music. [Download Audios and Big Band Scores]
https://omixrecordsblog.files.wordp…
🔎
Barcelona Jazz Orchestra
[Spain] Catalonia Barcelona

ProfessionalBigBand

The Barcelona Jazz Orchestra (BJO) is widely accepted by musicians and Jazz-fans alike as the top Jazz big band in the City of Barcelona, Spain. It was established in the autumn of 1996 at the Taller de Musics of Barcelona (one of the City's most respected music schools), with the purpose of making big band Jazz accessible to all audiences. 
 The Orchestra features some of the most renowned Jazz musicians working in the City, 
like trumpetist Matthew Simon, saxophonists Víctor de Diego and Xavi 
Figuerola, pianist Ignasi Terraza (winner of the 2009 Great American Jazz Piano 
Competition), and drummer Jean Pierre Derouard. 
 Trombonist Dani Alonso is the band's present musical director, following up on the work 
started by the band's founder and former director, Oriol Bordas. 
 Throughout its 22 years of existence, the BJO has performed at numerous clubs, concert 
halls and Jazz festivals in Spain and France. For the last few years, they have also been 
performing on a regular basis for Jazz dancers -and listeners- at Barcelona's classic 
ballroom Sala Apolo. 
The BJO has worked with Jazz legends like Frank Wess, Phil Woods, Benny Golson, 
Jon Faddis or Wendell Brunious, younger stars like Jesse Davis, Brad Lealei or Nicholas 
Payton, Jazz singers like Dee Daniels, Ann Hampton Callaway or Kurt Elling and British 
pop-superstar Tony Hadley.
 The BJO has recorded with special guests Jesse Davis, Nicholas Payton, Phil Woods and, 
most recently, with trumpetist Jon Faddis.