🔎
The Ellington Jazz Club
[Australia] Western Australia Perth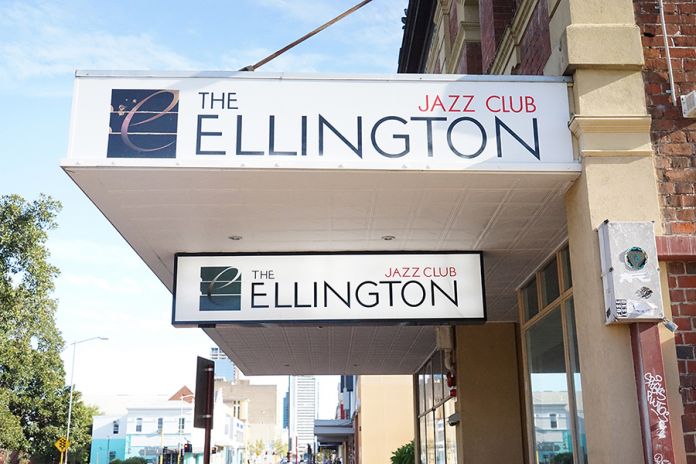 JazzClub

The Ellington Jazz Club is Australia's best jazz club. Featuring the cream of Australian talent, both local and interstate, in an intimate environment. World class music and warm hospitality in a music focused environment.The Ellington Jazz Club strives to present a wide range of musical styles including jazz, jazz derivatives, and jazz influenced music. We value gender equality, racial diversity and sexual orientation for our performers, staff, and patrons, with all being welcome. We strive to present the highest quality music possible in a safe, friendly and inclusive environment for all. The Ellington is a seven night a week jazz club that presents more than 600 shows per year and is internationally recognised as a wonderful place to perform and listen to music. OPENING HOURS Monday to Thursday: 6:30pm – 10pm Friday & Saturday: 6:30pm – 1:30am Sunday: 5:30pm – 9pm



🔎
BeJazz Club
[Switzerland] Bern Liebefeld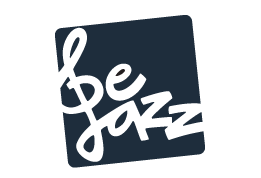 JazzClub
Der BeJazz Club liegt in den Vidmarhallen im Könizer Liebefeld-Quartier, an der Grenze zu Bern. Gemeinsam mit Konzert Theater Bern wurde in der ehemaligen Tresorfabrik 2007 eine Kulturoffensive gestartet. Jeweils donnerstags und freitags wird die Bühne «Vidmar 2» seither zum BeJazz Club. Die Vidmarhallen sind sehr schöne, stilvoll renovierte Industriehallen, in denen während vieler Jahre Kassenschränke und Registraturanlagen hergestellt wurden. Nach der schrittweisen Stilllegung der ursprünglichen Nutzung wurden die Hallen an eine Vielzahl von Gewerbebetrieben und Kulturschaffenden vermietet. Im Eingangsbereich der Vidmarhallen betreibt die KG Gastrokultur GmbH seit September 2007 unter dem Namen «le beizli» ein Restaurant mit saisonaler und regionaler Küche. Die Vidmarhallen sind mit dem öffentlichen Verkehr gut erschlossen. Die Bushaltestellen «Hardegg Vidmar» (Linie 17, 8 Min ab Bahnhof) und «Hessstrasse» (Linie 10, 7 Min ab Bahnhof) befinden sich in unmittelbarer Nähe. Die letzten Bus-Kurse fahren donnerstags kurz nach Mitternacht und freitags kurz nach 1 Uhr Richtung Bahnhof. Mittelschnelle Velofahrer brauchen ab Bahnhof Bern 10-15 Minuten. Programm & Infos:
www.bejazz.ch
🔎
THE CRYPT JAZZ RESTAURANT
[South Africa] Cape Town Cape Town

JazzClub

The birth of The CRYPT Jazz Restaurant is the realization of a dream of one man whose love for jazz and good food drove him to open a jazz club in Cape Town. ​Derk Blaisse's dream is shared by the Dean of the St George's Cathedral, Michael Weeder, a jazz enthusiast himself, who has a vision for Cape Town's Cathedral as the 'people's church' reaching out to diverse communities through The Crypt - and the universal language of jazz music. Born in Amsterdam, self-taught pianist Derk Blaisse is well-known in Franschhoek, having relocated there in 1995. In 2000 he started the National Cheese Festival in South Africa, and together with his wife Charlotte Daneel, opened La Fromagerie Restaurant at La Grange in Franschhoek. The restaurant became famous for both its Cheese Platters, and Jazz on Friday, which featured some of the Cape's top jazz musicians, including his own jazz band, the Cape Dutch Connection. After 11 years of Jazz on Friday in Franschhoek with Derk Blaisse's band Cape Dutch Connection, The Crypt Jazz Restaurant opened its doors on the 19th of April 2013, to create a platform for Cape jazz musicians and Capetonians. The Crypt is part of Desmond Tutu's Memorial and Witness Centre which memorizes the famous march held in 1989, a few months before Mandela was released from prison.



🔎
Ronnie Scott's
[United Kingdom] London London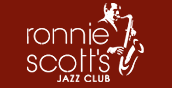 JazzClub

In 1959, saxophonist Ronnie Scott opened the door to a small basement club in London's west end where local musicians could jam. Today, in its new home in buzzing Soho, Ronnie Scott's is one of the world's most famous jazz clubs attracting full to bursting audiences practically every night. Since the early days of Sarah Vaughn, Count Basie and Miles Davis, the club continues to present the biggest names in jazz including Wynton Marsalis, Cassandra Wilson and Kurt Elling, all of whom shun the concert halls in favour of the intimate and welcoming environs of the club. Ronnie Scott's is also a club firmly on the cutting edge; the first place to catch hotly-tipped rising stars, visionary artists and the next big thing. With it's introduction of the Late Late Show, a relaxed '50's speakeasy vibe with doors open till the wee hours, the Wednesday Jazz Jam (a late night instrumental jazz jam session), plus Ronnie's Bar (upstairs at the club) eclectic programme of DJ sets and live music including Latin, jive, blues, flamenco and even tap dancing, Ronnie Scott's has become the hang for London's young hipsters and the place for music fans of all ages seeking jazz royalty in the worlds most stylish famous jazz club.



🔎
Tramjazz
[Italy] Rome Rome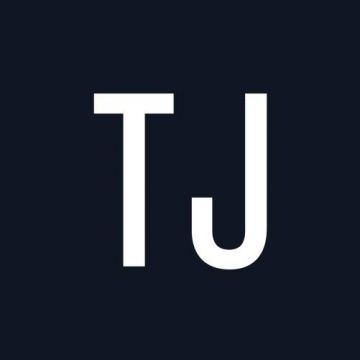 JazzClub

Cos'è TramJazz? È avventura in musica: una sintonia perfetta di qualità, bellezza, passione, invenzione. Tramjazz: una serata di spettacolo che offre insieme un concerto jazz, un'ottima cena a lume di candela e un viaggio notturno nel centro di Roma, tutto a bordo di un tram storico, restaurato e risistemato come ristorante e sala da concerto viaggiante. Gli ingredienti di Tramjazz sono tutti di alto livello: Roma, la squisitezza dei cibi, e l'originalità e la qualità delle proposte musicali e dei musicisti che vi partecipano. Tra questi Bill Smith, Paolo Ravaglia, Gabriele Coen, Daniele Tittarelli, Giambattista Gioia, Raffaela Siniscalchi, Marco Acquarelli, Lutte Berg, Max Amatruda, Marco Loddo, Andrea Avena, Elio Tatti, Fabio Sasso, Giampaolo Ascolese. L'appuntamento è a Piazza di Porta Maggiore alle nove di sera. Ci si incontra sulla banchina, vicino al casottino dei controllori. Arriva il tram, una vettura Stanga del 1947 della Collezione storica di Atac. Si vedono dai finestrini i tavoli apparecchiati e le candele accese. La band, sistemata nella giostra girevole al centro vettura, comincia ad accennare un primo tema musicale, gli spettatori intanto si gustano sulla banchina un flute di spumante secco del Lazio.



🔎
Village Vanguard
[United States (USA)] New York New York
JazzClub

THE VILLAGE VANGUARD Of New York's great jazz rooms, the Village Vanguard has the edge in terms of historical pedigree, sound, unique physical space, and ever-broadening booking policy, representing jazz across many generations and aesthetic viewpoints. The calendar is something: radical offerings from Henry Threadgill and John Zorn alongside great and underrated pianists George Cables, Kirk Lightsey, and Harold Mabern; young bandleaders of note such as Fabian Almazan and Rudy Royston next to established masters Fred Hersch, Tom Harrell, Joe Lovano, and Dave Douglas. The Vanguard Opened in 1935 under Max Gordon, who ran it until his death in 1989. (The 80th anniversary is soon upon us, with 91-year old Lorraine Gordon, Max's Widow, still at the helm.) Classic Live at the Village Vanguard albums abound - suffice it to say that examples by John Coltrane, Sonny Rollins, and Bill Evans leap to mind. Now bands play for six nights straight, which means they're allowed to grow and evolve. There's a beauty in seeing saxophonist Ravi Coltrane invent and push ahead with his exraordinary quartet on the same bandstand where his father brought enduring glory to the Vanguard name back in '61. - The Village Voice, October 2014



🔎
La Fada Ignorant – Café Teatre
[Andorra] Andorra La Vella

DivCultAltStage

Tenim capacitat per 80 persones, ambientatació amb música alternativa, sovint en directe. Ens caracteritzem per les nostres presentacions de llibres, exposicions, festes temàtiques, música en viu, actuacions i espectacles. A més, tenim jocs de taula i monitors de televisió per veure documentals, cinema mut i obres teatrals. L'últim dijous de cada mes a partir de les 20:00 h. se celebren sessions de text, música i veu a micròfon obert (tothom pot participar).



🔎
Blue Note Tokyo
[Japan] Tokyo Tokyo

JazzClub

これからも、いつまでも、音楽を愛する大人たちの思いに応えて。1988年11月、東京・南青山。N.Y.の"Blue Note"を本店に持つジャズ・クラブとして、ブルーノート東京はオープン。以来、様々な話題で東京のそして日本の音楽シーンを彩ってきました。ジャズをはじめとする多様な音楽ジャンルのトップ・アーティストたちが、連夜繰り広げる渾身のプレイ。そのステージからは、一人ひとりの魅力や個性が薫り立ちます。そしてライヴと共に愉しめるおいしい料理とお酒。ブルーノート東京は、音楽を愛する大人たちが多忙な日々のなかで集い、くつろぎ、感動や歓びを味わえるクラブとして成長してきたのです。これからも音楽を通し、東京の夜をさらにエキサイティングに盛り上げていきます。



🔎
Tula's Jazz Club
[United States (USA)] Washington Seattle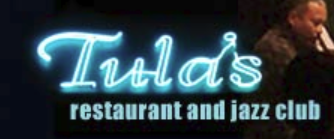 JazzClub

Tula's Restaurant and Jazz Club is the hot spot for Seattle jazz. At Tula's you'll find music seven nights a week with top jazz artists plus great Northwest and American cuisine. Check out the Calendar for details on upcoming shows, review the Menu of our mouth-watering house specialties, see Reservations & Info for hours and contact information, and Directions for a map to our location. For reservations call 206-443-4221.



🔎
A-Trane International Jazz Club
[Germany] Berlin Berlin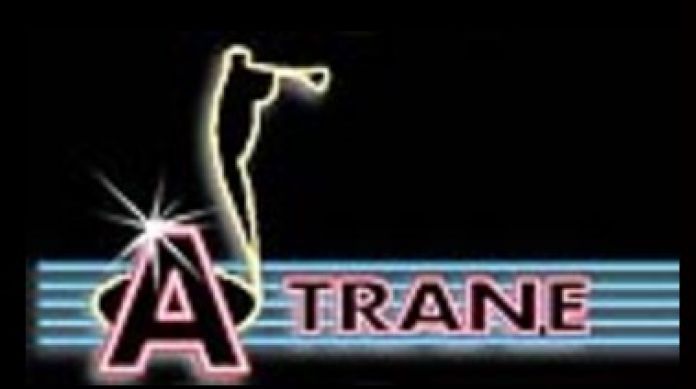 JazzClub

Das A-Trane ist ein im Herbst 1992 gegründeter Jazzclub in Berlin-Charlottenburg. Er ist einer der Berliner Jazzclubs mit internationalem Programm. Er ist täglich geöffnet, meist mit täglich wechselndem Programm. Samstags findet eine Jam Session "Jazz after Midnight" statt. Der Club fasst 80 bis maximal 100 Gäste, die an Tischen um die Bühne sitzen, und ist damit relativ klein (die Bühne hat etwa 12 Quadratmeter). Er ist seit längerem auch einer der Auftrittsorte des JazzFest Berlin. Inhaber ist seit 1997 der türkischstämmige Ex-Grafiker und Basketballer Sedal Sardan, der 2002 versuchte, sich auf einen größeren Live-Club (mit Restaurantbetrieb), dem "Soultrane" im "Stilwerk", auszudehnen (ab 2003 in anderer Hand als "Soultrain" weitergeführt) und mit der "BeBop Bar" in Kreuzberg 1991 angefangen hatte. Er fungiert auch regelmäßig als MC. Im April 2013 wurde Sedal Sardan mit dem Deutschen Musikpreis "ECHO" in der Kategorie Jazz als Förderer des Jazz ausgezeichnet. Im April 2011 wurde das A-Trane mit dem Live Entertainment Award (LEA) in der Kategorie "bester Jazzclub Deutschlands" ausgezeichnet. 2013 überreichte Kulturstaatsminister Bernd Neumann dem Club den Spielstättenprogrammpreis 2013, der in diesem Jahr erstmals für das "kulturell besonders hochwertiges Live-Musikprogramm im Jahr 2012" vergeben wurde. Der Club ist nach John Coltrane (Spitzname "Trane") benannt, mit einer Reminiszenz an den Duke Ellington-Standard Take the A-Train.



🔎
בית העמודים - Beit Haamudim
[Israel] Tel Aviv Tel Aviv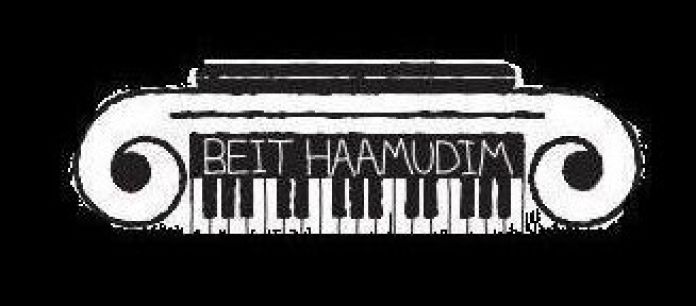 JazzClub

The Israeli jazz scene has been in full bloom for quite some time now, and it owes a lot to venues like Beit HaAmudim. Located in an old house decorated with columns and painted floors, and situated right next to the Carmel Market, this club is the meeting point of the city's jazz aficionados. "It's the place where musicians hang," says Tamuz Nissim, a Tel Aviv native and a jazz singer who studied in Amsterdam, lived in Athens and is now based in New York. "People go there specifically for the music. It's really quiet — the bassists play acoustically, no amp."



🔎
Bimhuis
[Netherlands] Amsterdam Amsterdam

JazzClub

Perched on one side of Amsterdam's almost transparent glass-and-iron riverside Muziekgebouw ("Music Building"), Bimhuis is arguably the best jazz club in Europe, offering the ideal live experience. Its acoustics are almost perfect, and so is the amphitheater-style seating that allows each patron the best visual access to what's happening on stage — and beyond: During a concert, the curtains behind the band are raised, revealing the glass wall that reveals the commanding, Renzo Piano-designed Nemo Museum. It's a visual experience that reflects the thrilling sounds of the international jazz masters regularly performing at the Bimhuis.



🔎
Preservation Hall
[United States (USA)] New Orleans New Orleans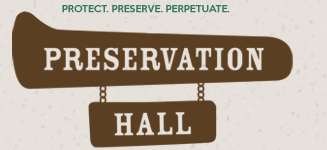 JazzClub

Picking up the mission where his parents left off, Ben Jaffe began a series of initiatives centered around expanding listenership to the music both at the Hall and on tour. As the years continued, the band began and welcomed a number of collaborative tours and recordings with artists outside of the traditional jazz genre including the Blind Boys of Alabama (gospel), Mos Def (hip-hop), the Del McCoury Band (bluegrass), My Morning Jacket (rock), and even a modern dance/ballet collaboration with critically-acclaimed choreographer Trey McIntyre. In addition to rejuvenating the music, Preservation Hall engages with the New Orleans cultural community emphasizing education and social programming. Persevering through the hardships of Hurricane Katrina and the BP oil spill, the Preservation Hall team created and supported organizations such as The Preservation Hall Music Outreach Program and the New Orleans Musician's Hurricane Relief Fund (NOMHRF), in addition to partnering with local institutional partners such as The New Orleans Jazz & Heritage Foundation, and the Make It Right Foundation.